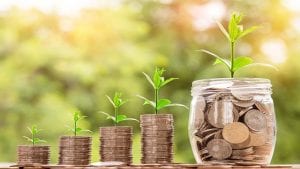 The shock of COVID-19 has been felt all around the world, and it is having a disruptive impact on global supply chains. To this point, consulting and advisory firm Deloitte has questioned whether COVID-19 will become a "black swan" event that forces companies, and industries, to rethink and transform their supply chain model.
Businesses have, for many years, focused on supply chain optimisation to slash costs, lower inventory levels and drive up asset utilisation, often resulting in suppliers being squeezed.
However, the effect of these measures, according to Deloitte, is that they have removed buffers and flexibility to absorb disruptions such as COVID-19.
A study by McKinsey supports this theory. Surveying senior supply chain executives in the second quarter of 2020, it found that:
73% of respondents encountered problems in their supplier base.
75% faced problems with production and distribution.
85% admitted that they had struggled with inefficient digital technologies in their supply chains.
48% said the changes in relation to remote working had slowed down decision making in planning.
Davos is also driving change
Additionally, Davos commitments are also driving change and a different approach to supply chains. For many, the reality of our climate emergency has been brought into sharp focus this year. Indeed, at the World Economic Forum annual meeting in January 2020, session after session was devoted to this topic. Mark Carney, the former governor of the Bank of England spoke about the fact that the financial sector – including the big banks of Wall Street – now understand that the investment risk of global warming was starting to adjust their behaviour accordingly.
At the same time, millennials, who are set to make up 75% of the global workforce by 2025, are not naïve to the impact of climate change. They recognise that profits, process improvements, and product development are necessary objectives for every organisation. However, they are certain that large companies have the resources to do far more when it comes to serving a higher purpose. As a result, sustainability is high on their agenda.
The step-change that businesses must therefore undertake, to meet these sustainability demands in all aspects of their operations – including the supply chain – is now all about building purpose-led ecosystems. This will enable them to deliver on sustainability goals and Davos commitments. This means that organisations need to move beyond simply monitoring supplier compliance, to actively collaborating with suppliers on initiatives to improve environmental, social and economic performance. They need to move towards a multi-purpose-led procurement approach.
So, what does 'Procurement with Purpose' mean?
A business with purpose is one that creates opportunities for livelihoods, not merely employment. One that builds families, communities, and entire economies, not just products and services. 'Procurement with Purpose' drives that ethos, approach and transparency deep into the supply chain.
Look closely at suppliers – and at their suppliers and customers – so everyone can see who is doing good, who protects both people and the planet, and how far their influence extends. With this level of clarity, organisations can improve the societal, economic, and environmental impact of their business and every organisation and community it touches. For example:
Society: When you know the working conditions of the people who work for your suppliers, you can change those people's lives.
Economy: Helping communities thrive while your business does the same is the best practice there is.
Environment: By identifying every source along your supply chain, you can make choices that protect our planet and preserve your resources.
This enables an organisation to ensure that it is procuring with purpose. But there are also definite monetary gains associated with taking a more purposeful approach. For example, when investors are looking for suitable opportunities, they are evaluating companies based on the maturity of their approach to sustainability. As a result, responsible investing using Environmental, Social and Corporate Governance (ESG) ratings has been pushed up the agenda. Many of the pundits in the City are saying that within five years we could see up to 75% of investors specifying ESG in some form or another in the companies that they put funds into.
To this point, over the past six months, ESG funds have outperformed non-ESG funds. According to a survey released in June by Morningstar, of 745 sustainable funds in Europe, 58% did better than non-sustainable funds over three, five and ten years. There was also a markedly higher survivability among sustainable funds.
Several enlightened organisations are already treading this path. One great example is our client Unilever, which has launched its Clean Future/Carbon Rainbow initiative.
The Unilever Clean Future/Carbon Rainbow Initiative
Most cleaning products on the market today are made using chemicals derived from fossil fuels. Unilever realised that many sources of carbon already on and above the ground – like plants, plastic waste and even the carbon dioxide in the air – could be harnessed sustainably. If this was done at a big enough scale, Unilever wouldn't have to take carbon from non-renewable sources under the ground. That way, it would eliminate its use of virgin fossil fuels in its cleaning and laundry formulations. Better for the planet. Better for consumers. And better for Unilever.
To achieve this, Unilever has developed a groundbreaking innovation strategy, known as Clean Future. Clean Future is designed to fundamentally change the way that its cleaning and laundry products are created, manufactured and packaged. It is unique in its ambition to embed circular economy principles into both packaging and formulations. That means reduce-reuse-recycle, rather than take-make-dispose.
This will transform the sustainability of global brands like OMO (Persil), Sunlight, Cif and Domestos. The company has ringfenced €1 billion for its Clean Future strategy.
As Unilever paves the way to de-carbonise its formulations, it must diversify the carbon sources used – this is Carbon Rainbow. Unilever will replace non-renewable sources (black carbon) with captured CO2 (purple), plants and biological (green), marine algae (blue) and carbon recovered from waste material like plastic (grey).
Rewrite your own rule book
Putting carbon diversity at the core of Unilever's Clean Future strategy is essential. This new way of sourcing carbon will be guided by environmental impact assessments and work alongside its industry-leading sustainable sourcing programmes to prevent unintended pressures on ecosystems. As a result, a new bio and circular economy is rising from the ashes of fossil fuels and it is rewriting the rule book for the industry. Diversifying sources of carbon is essential to grow within the limits of our planet. By sharing its Carbon Rainbow model, Unilever is calling on an economy-wide transformation in how carbon is used.
This is a great example of procurement with purpose. As ESG performance becomes intrinsic to business success, more and more organisations will need to follow Unilever's lead and put principles into practice when managing supply chain impact, adopting a 'Procurement with Purpose' approach to boost resilience. From both a profit and planetary perspective.
---
Vizibl is a leading SaaS supplier collaboration tech platform that enables enterprise buyer organisations, at scale, to manage better supplier partnerships, accelerate innovation and drive growth.
Vizibl has been named as one of the 5 technology companies changing the way organisations do business in the "IDC Innovators Report 2020", has been nominated by Procurement Leaders in their 'Technology of the Year 2020' category and is ranked by Spend Matters in their "Top 50 Tech Companies To Watch" list. With a co-founding team led by Mark Perera (founding CEO of Procurement Leaders) and Alex Short, Vizibl is transforming how companies tap into the power of their suppliers.