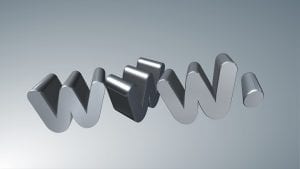 Embodee has launched a 3D web platform that integrates nearly all aspects of digital product creation. The company creates virtual renderings of 3D apparel and footwear. The Orchids platform accelerates the development, launch, and sales of fashion collections by enabling online collaboration and sharing anytime, anywhere.
The platform maximises the benefits of high-impact 3D virtual products as online shopping surges because of the pandemic. The company says it eliminates barriers that have kept brands from working efficiently and effectively with 3D products and assets.
Supporting the fashion industry
Founded in 2008, Embodee helps the fashion industry develop 3D virtual products more efficiently and collaboratively to reduce costs and increase sales for both online and physical stores.
According to Embodee CEO André Wolper,"3D in increasingly being adopted in industry. We saw the growing need for companies to get more out of their 3D product creation investments.
"As a result, we've developed a highly visual online platform that effortlessly connects people and systems. It enables companies to go from creation to sales faster while simultaneously cutting waste and inefficiencies."
Embracing the digital age
In development for two years, the platform expands Embodee's 12-year mission of encouraging the industry to embrace the digital age. The focus has been creating dynamically rendered 3D images of apparel and footwear for brands and retailers offering online customisation.
Among the Orchids platform's features are web-browser access to 3D assets and interactive collaboration throughout an organisation and with other parties, such as vendors and product lifecycle management systems. The platform, which does not require licensing or software installation, has been validated and refined through early use by select apparel companies.
New capabilities
Last month, the platform achieved a significant milestone with the addition of many new capabilities. These include fluidly rotating 3D product renders, viewing products from any angle in varied lighting conditions, and downloading product imagery in stunning 4K resolution. Another key addition was access to more than 20,000 digital materials from the library of swatchbook. This new Embodee partner specialises in organisation, visualisation, and sourcing of real-world digital materials.
The Orchids platform features a dashboard that organises 3D assets so they're easy to navigate, view, and revise. All in one place and always accessible from the cloud. Non-technical staff can create interactive assortments directly from the 3D products. They can even refine 3D artists' initial designs by easily applying colour changes and creating variances. All from a centralised library of colours, textures, materials, fonts, and graphics.
Enterprise Times: What this means for business.
You could count on one hand those brands that are advanced in 3D and digital transformation. 3D graphics is one of the best way to attract users to your online services. Orchids new 3D web platform sounds like a great idea. It integrates digital product creation and development. The company says this will increase collaboration, reduce costs, and improve sales. After achieving key milestones last month, the Orchids platform has entered the beta phase of final development. Orchids is scheduled for full release in the coming months. If this pilot meets even 50% of the claims of the company, its worth keeping an eye on this innovation in 3D web development.