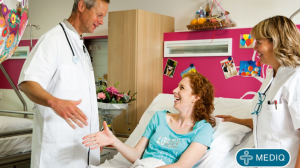 Mediq, the Dutch headquartered healthcare organisation, has selected IFS Applications ERP. The company has selected the ERP for its Nordic region. This includes five organisations across Finland, Sweden, Norway and Denmark.
The news is surprising as Mediq carried out a deployment of SAP in 2013, though this may not have reached the Nordic region. Mediq aims to deliver a continuous circle of care to people with chronic or serious health conditions. It provides medical devices and care solutions to both individuals and healthcare institutions.
With a diverse set of requirements Mediq was looking for an ERP that could meet those needs with localization in the four countries it operates across. Paul Hitchin, Mediq CFO commented: "IFS presented us with a comprehensive business platform that would allow us to consolidate business processes and data in a single, flexible architecture."
Mediq gave three reasons for selecting IFS:
It could support its varied business models.
IFS was scalable and would support the projected Mediq growth.
It delivered a low cost of ownership.
Has it switched from SAP to IFS?
The larger operation in Netherlands is almost certainly still using SAP, but not S/4HANA. During the implementation of SAP the Dutch IT team built an integration layer, "Symphony". This will almost certainly enable the two tier ERP solution that the Nordics is looking to leverage. It will also enable Mediq to consider IFS as an option if they wish to move away from SAP strategically in the future.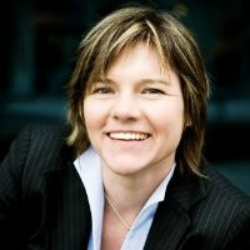 Elni Kullmer, IFS Managing Director, Nordics, commented: "Empowering international companies with the flexibility to adapt their business models, manage complex supply chains, and oversee multi-site operations is right in our wheelhouse.
"Our modern architecture ensures access to the latest functionality as well as the ability to scale up or scale back according to market needs. We are thrilled to partner with Mediq and to play a part in the companies next phase of European growth."
Enterprise Times: What does this mean
For companies that have invested in a legacy ERP solution in recent years Mediq has shown that there is a way to remain agile without a costly replacement project. In implementing IFS at a division of the business, it is testing whether it can help in other areas. In future it may decide to implement IFS across more of the business. However, in creating the integration layer for SAP it may continue to run that centrally for many years. It was a forward looking decision and one that gives them flexibility.
If IFS implements the solution successfully will Mediq extend its footprint across more of the organisation? Will it supplant SAP? The organisation has around 3,000 employees across 12 countries and 22 organisations. Where next for Mediq with IFS, the Baltic region?