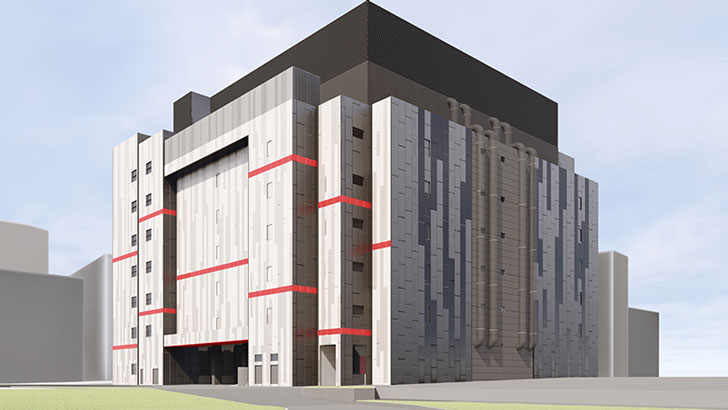 Data centre behemoth Equinix is investing US$85 million in a new Singapore data centre. It will be the company's fourth data centre in Singapore and is expected to open in Q4, 2019. It will not be located on the same campus as the existing data centres. Instead, it is being constructed at the Tai Send Industrial Estate. Equinix claims that this will provide diversity across its Singapore data centre estate.
Called SG4, it will also become an International Business Exchange (IBX). As such, it will expand the Platform Equinix offering which already encompasses over 200 IBX data centres in 24 countries. For those businesses looking to take space in SG4, they can be sure of low latency, high-speed access to the Equinix backbone. This is already used by the largest cloud companies to provide enterprise customers direct access to their systems.
In a statement Samuel Lee, President, Equinix Asia-Pacific said: "At the heart of digital business in Asia-Pacific, Singapore is a crucial hub for many organizations in the region, generating skyrocketing demand for cloud and interconnection services.
"With interconnection accelerating across the Asia-Pacific region, the new SG4 IBX data center will create more opportunities for businesses, both locally and regionally, to interconnect with their customers, partners and stakeholders to achieve digital success, further enhancing the digital economies across Singapore and the region."
Built over 7 floors, the initial artists impression makes SG4 look more like a nuclear power station than a data centre. However, Singapore has built a reputation for challenging architectural stereotypes in recent years. SG4 certainly does that.
SG4 tech facts
Equinix has already announced $85.3 million for SG4 but this is only expected to cover the costs of the first phase. It has not said how much it expects to spend to deliver the final facility or when that will happen.
Phase one consists of 45,400 square feet (approximately 4,220 square meters) of colocation space. This is enough for 1,400 cabinets. When complete, SG4 will have 132,180 square feet (approximately 12,280 square meters) and support over 4,000 cabinets.
Located at the Tai Seng Industrial Estate, SG4 will be connected to the other Equinix data centres using a private fibre network.
It is likely that SG4 will follow SG1-3 and be energy efficient. However, Equinix has not said what it is aiming at in terms of efficiency.
Enterprise Times: What does this mean
2019 has barely started and Equinix is already making announcements over new facilities and expanding Platform Equinix. It is already the world's largest data centre owner by a significant margin and is determined to maintain that.
SG4 will expand its capabilities in both Singapore and the Asia-Pacific region. It already has 10 different data centre campus location across 6 countries. This latest build will enable it to offer access to more customers in the region.
This is also more than just another data centre. Equinix estimates that Singapore's Interconnection Bandwidth capacity — a measurement of direct and private data exchange between businesses — is expected to more than quadruple by 2021. It says that it reach 394 Tbps at a compound annual growth rate (CAGR) of 47%. Building another data centre to provide access to Platform Equinix will enable it to capture more of that interconnection business as well.