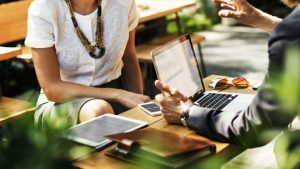 Large enterprise organisations[1] are striving for more continuous and data-driven performance processes, according to respondents in Workday's global "Employee Performance Management Needs a Promotion" study, conducted by Forrester Consulting, on behalf of Workday[1]. The study, which surveyed more than 600 employee-performance decision makers, also found that 87 percent of large enterprises said that helping teams succeed is one of their primary goals for shifting to continuous performance management (CPM).
The research, which gathered responses from businesses across 14 countries in North America, Europe, and Asia Pacific, found that 82 percent of large enterprises are actively looking to evolve their performance management approach. The reasons for doing so are compelling, with 51 percent stating that more continuous performance processes will better support employee development—and by extension, boost employee retention (45 percent). Additionally, 45 percent said they need to better connect employee performance to measurable business objectives.
Large Enterprises Making Progress on Continuous Performance Management, but Work Still to Do
In terms of their progress towards mirroring employee performance to business metrics, large enterprises are showing positive signs, with most respondents citing a combination of qualitative methodologies, such as manager ratings and skills evaluations, with quantitative, business-aligned metrics. For example, 46 percent of those surveyed measure the employee's contribution to business outcomes like sales and customer retention, 44 percent evaluate employees based on productivity metrics, and 43 percent use frameworks like SMART goals.
---
[1] Employee Performance Management Needs A Promotion, a 2018 commissioned study conducted by Forrester Consulting on behalf of Workday.
---
Despite this progress, two-thirds of large enterprises continue to conduct annual or semi-annual performance reviews, driven primarily by salary review cycles rather than employee development. Forty percent cited difficulty decoupling performance and salary conversations as a barrier to revamping their processes. And worryingly, 35 percent of large enterprise respondents feel that managers lack coaching skills.
Tech Investments Drive Agility and Continuous Improvement
Respondents cited continuous coaching and business agility as the biggest gaps large enterprises need to address as they evolve their performance management programs. Performance-management decision makers consider a range of technology capabilities as very important or critical to achieving these goals. Seventy percent or more seek technologies
that can provide contextual guidance to managers to support better coaching (73 percent), analytics on team and company performance to support business-aligned evaluations (72 percent), and the ability to provide feedback on an ongoing basis (70 percent).
Fine Tuning Processes and a Culture of Innovation Crucial to CPM Success
One of the key findings for large enterprises was an overwhelming consensus that a culture of agility and continuous improvement supports HR and talent goals quite nicely. Four in five respondents (82 percent) agreed that they need to be more agile with their performance management processes to keep pace with business and technology changes. This includes fine-tuning performance processes over time.
The survey showed that large enterprises that embrace continuous improvement—either they recently updated employee performance processes or technologies or plan to update them in the next year—see greater benefits from their performance programs. Companies that continually improve their processes also saw improved employee engagement at a rate of over 17 percentage points over those who update their performance processes less frequently
For more on these findings and the full survey results, read "Employee Performance Management Needs A Promotion," a 2018 commissioned study conducted by Forrester Consulting on behalf of Workday
About the Forrester 'Employee Performance Management Needs A Promotion' Study
Workday commissioned Forrester Consulting to evaluate various approaches to performance management at medium and large enterprises (500 to 3,499 employees and 3,500 or more employees, respectively), and establish a path for organizations to become more effective by putting employees at the center. To explore this topic, Forrester conducted an online survey of 600 respondents and five interviews with employee performance decision makers in 14 countries representing North America, Europe, and Asia Pacific.
---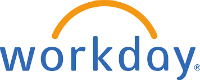 Workday is a leading provider of enterprise cloud applications for finance and human resources. Founded in 2005, Workday delivers financial management, human capital management, and analytics applications designed for the world's largest companies, educational institutions, and government agencies. Organizations ranging from medium-sized businesses to Fortune 50 enterprises have selected Workday.
This article first appeared on blogs.workday.com