Cathay Pacific Group (Cathay Pacific), rewards programme Asia Miles, is launching a smart blockchain technology for a marketing campaign. It is doing this in collaboration with Accenture.
Blockchain technology is at the core of a new platform together with a mobile application for a newly launched Asia Miles dining promotion in Hong Kong. With 'Unlock More Miles', Asia Miles members will see miles earned credited to their accounts within a day which will improve business efficiency and minimise back-office administration.
The 'Unlock More Miles' marketing campaign will allow Asia Miles members to keep track of their miles earning journey in a timely manner, even if they are on the go via the Asia Miles mobile app. Transaction history will be transparent between Asia Miles and participating dining partners in Hong Kong by sharing the same set of data.
Asia Miles Chief Executive Officer, Stephen SY Wong, said: "As Asia's leading travel and lifestyle rewards programme, Asia Miles aims at improving member experience with blockchain technology through gamified miles earning and faster miles crediting. Continuing a culture of innovation and adapting new technologies, we are keen to extend this initiative with other marketing campaigns across our partner network in the near future, continuing to bring added values to our members and partners."
Cathay Pacific / Asia Miles app
Cathay Pacific and Asia Miles designed a new mobile app. Accenture has delivered this, applying its experience of blockchain, loyalty and aviation industry technology expertise.
By harnessing blockchain technology, Cathay Pacific and Asia Miles are providing Asia Miles partners with a single data source when managing account activity. This enables Asia Miles, partners and members a near real-time ability to manage (spend) rewards.
For Cathay Pacific, adoption of blockchain technology indicates the future of the rewards business because it takes advantage of a transparent and secure transaction database. With the 'Unlock More Miles marketing campaign for dining acting as the example, key stakeholders – members, partners and Cathay Pacific – should all benefit in their various ways.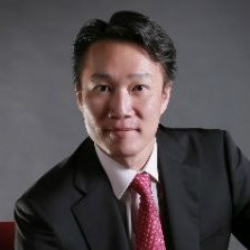 Speaking on the development, Cathay Pacific General Manager IT Solutions, Lawrence Fong, said: "Cathay Pacific is committed to benefiting customers through innovation and technology. We are pleased to partner with Accenture and we will continue to leverage its technology to develop more applications that our customers value.
"As a start, we are very excited by the first offering resulting from our co-operation – the marketing campaign launched by Asia Miles which we expect to be well received."
About Cathay Pacific and Accenture
Cathay Pacific is a Hong Kong-based airline offering scheduled passenger and cargo services to some 200 destinations worldwide. It uses more than 140 wide-body aircraft (Cathay Dragon is a wholly-owned subsidiary of Cathay Pacific and focuses on providing services to destinations across Asia, including more than 20 cities in mainland China). Asia Miles launched in February 1999 and has more than 10 million members and over 700 programme partners worldwide. It aims to deliver members extensive opportunities to earn miles by spending daily from a wide range of travel and lifestyle categories including flights, hotels, dining, financial services, retail, technology brands and much more. Asia Miles members can redeem miles and enjoy awards such as hotel stays, car rental services and dining.
Accenture is a global professional services company, providing services and solutions across strategy, consulting, digital, technology and operations. It has approximately 442,000 people serving clients in more than 120 countries. Blockchain is a specific area where it sees opportunities to drive innovation. "Blockchain is helping industries across the globe to transform their workflows, making complicated business processes run more smoothly and efficiently, including enabling quick and seamless transaction settlements," said Peter Yen, a managing director at Accenture.
Enterprise Times: what does this mean
Cathay Pacific and Accenture claim this to be a first of its kind in the application of smart-tech collaboration to transform rewards programme to enhance user experience and drive business efficiency. At one level this seems apparent. One of the downsides of most rewards programmes is the time lag between wishing to redeem or exchange miles for an award. The member with the miles has to obtain the authorisation of the 'membership club' (in this case, Asia Miles) before spending the member's miles.
With the use, by Cathay Pacific and Asia Miles, of a blockchain, both a member and dining partner can see the number of miles available to spend, and then for the member to authorise the transfer to the partner. This removes both the time delay and all the administration involved in the way in previous practice.
Cathay Pacific and Asia Miles are based in Hong Kong, not in the EU. Nevertheless, it is likely that there will be EU members with personal details which means that the GDPR would apply, presumably, to these members. Deployment of blockchains by large enterprises outside the EU, with personal details of EU members, may pose challenging management issues.