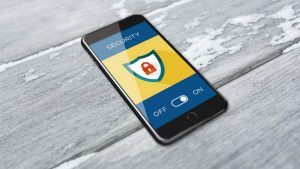 Cisco has released the Cisco Security Connector for iOS. The app is aimed at providing enterprises visibility and control over the network activity of iOS devices. Cisco claims it can be downloaded now from the Apple App Store but as of writing, it could not be found.
According to David Ulevitch, senior vice president and general manager of Cisco's Security Business Group: "Ransomware and malware are spreading across the Internet and increasingly targeting mobile devices. Together with Apple, we are helping enterprises become the most connected, collaborative, and secure businesses in the world. With this app, we want to provide businesses with tools to meet their security, risk, and compliance requirements."
What does the Security Connector for iOS do?
The Security Connector for iOS is about closing the gap between mobile devices and network security. With users increasingly using their own devices inside the business through BYOD, IT teams are having to find new ways to track how users, devices and apps use the network and their behaviour.
The app can be deployed using Cisco Meraki Systems Manager or third party Mobile Device Management (MDM) solutions. It allows security policies to be deployed from Umbrella and Clarity products direct to iOS devices. The devices then self register to the Umbrella and Clarity dashboards. This brings them in line with other devices around the organisation.
The press release states that customers who have trialled the product saw three key benefits:
Visibility: Helped ensure compliance of mobile users and their enterprise-owned iOS devices during incident investigations by rapidly identifying what happened, whom it affected, and the risk exposure.
Control: Protected iPhone and iPad users from connecting to malicious sites on the Internet, whether on the corporate network, public Wi-Fi, or cellular networks.
Zero negative impact to employees' mobile experiences.
What does this mean?
Mobile devices, irrespective of whether they are company or individually owned, are seen by It and security teams as a major threat. They often have little visibility over what they are doing. More importantly, with users bringing large numbers of cloud-based apps into the business on their devices, data is leaking at an alarming rate. With GDPR on the horizon, this is a major pain point for businesses.
There is also a significant jump in the number of security attacks against mobile devices. Some of these seek to take data from the device while others use them as a trojan horse to infect desktops and company networks.
Cisco is looking to deal with that for customers using iOS (iPhones/iPads). It acknowledges that the Apple security model is good but also says more is needed. Given Apple's recent embarrassment over passwords and security, its status as a trusted OS provider is slipping. It has also reached the point where the number of attacks against its software and devices is increasing rapidly.
Cisco's corporate customers will welcome this new ability to monitor iOS devices. It will be interesting to see how many of its competitors now release their own equivalents.