In a brief announcement, Epicor has unveiled a new interactive graphical eCatalog for its Automotive parts solution. The new solution is aimed to improve the ability of users to not just identify parts but also to assist with repairs.
The new optional feature allows users to view an exploded view of a vehicle mechanism and select individual components. This then links to the automotive parts database to identify the correct component to be used with the specific vehicle. It allows users with less experience to rapidly identify the correct parts to repair a given vehicle leading to time saving and fewer costly errors.
Users can also perform the reverse lookup. Clicking on a component part will explode a diagram which will highlight the equivalent OE (original equipment). It may also display any aftermarket components as well as the other parts that may be needed for a repair. Clicking each component in the diagram then locates the relevant part in the catalog.
Enhancing PartExpert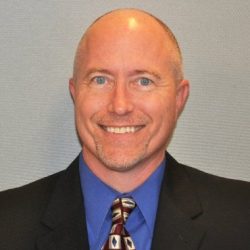 The new solution is available to any web-based or windows users of the PartExpert eCatalog product in conjunction with Epicor enterprise software or a partner solution. Scott Thompson, Vice President, Automotive, Analytics, and Content, Epicor Software commented: "Our development team has been hard at work in collaboration with automotive parts and service professionals to establish new benchmarks for catalog usability and value. The result is a truly best-in-class tool that will help customers drive growth at the counter, in the service bay, and online. This new interface can make any aftermarket professional more accurate and proficient in identifying, selecting and ordering parts."
What isn't clear is whether there is an additional cost for the added option, nor how much it is. However, for some suppliers there could be significant benefits. The tool can be used to help train new staff, reduce errors and assist customers. It will allows suppliers to demonstrate the options for a replacement part clearly. Additionally, it will also show why additional components may be needed to make each repair. It is an important enhancement for the Epicor replacement parts database that has more than 12 million parts from nearly 7,900 supplier product lines.
What does this mean
Epicor has not revealed how many of the parts listed are included with a graphical display. This is an interesting development.  The technology that they have developed for the ecatalog is one that could have some equivalent uses across other applications. They could apply this technology across to their ecommerce platform for instance. It will also be interesting to see where they take this next. If they can add instructions into the diagram and integrate the solution into some kind of augmented reality then they could deliver further enhancements and innovate the solution even further.