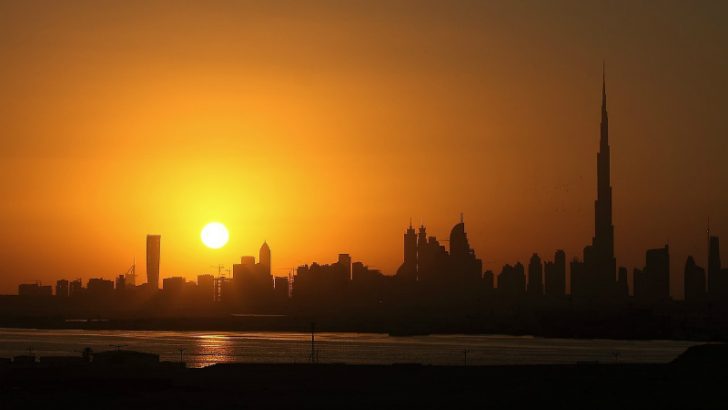 27 Bitcoins will buy you a studio in a £250 million development of 1,000+ studio, one- and two-bedroom apartments in two apartment towers and a shopping mall in Dubai. All are due for completion in September 2019. Meanwhile the developer will offer floor-to-ceiling windows with views of the Dubai Hills and the city skyline. The architects, John R Harris & Partners, have used bold architecture. Michelle Mone Interiors has designed open areas designed to be communal. The plans include three floors dedicated to retail which will include boutiques, cafes, restaurants and a supermarket.
This is the first joint business venture between two promoters, Baroness Michelle Mone OBE and Doug Barrowman, the Chairman of the Knox group of companies. Baroness Michelle Mone of Mayfair OBE, commented:
"I am thrilled to be launching a project of this scale as a step in the property development business. This is also a natural progression from the launch of Michelle Mone Interiors – bringing together my two passions in business for the first time; design and property. I have ensured, along with my business and life partner Doug, that our new development in Dubai offers exceptional homes to professionals and young families.
"The towers have been designed with community at its core and cater to the those looking for style, lifestyle and convenience, in a beautiful location. Doug and I are both trailblazers in our own business sectors, so of course we wanted this to be different, unique and exciting – not just in the world of property, but also tech. This is why it is the first-ever development to be priced in Bitcoin. This is a launch of many 'firsts' in business and I look forward to an exciting project ahead for myself, Doug and the team."
Why pay for your living space in BTC?
The initial tranche, of 150 apartments, is for the first time available to the cryptocurrency community. They can buy directly from the property developer in Bitcoins. Studio apartments will start from approximately 27 BTC*. In addition, buyers will be able to use their Bitcoins to purchase packages for interior design services or furniture.
Bitcoin payments platform BitPay will process the bitcoin transactions. It already provides bitcoin payment tools to companies such as Microsoft and even Virgin Galactic. "Bitcoin payments offer a significant leap forward for high-value international payments," said Stephen Pair, CEO and co-founder of BitPay. "These property purchases can now happen in minutes from anywhere in the world with the speed of sending an email."
Douglas Barrowman, Chairman of the Knox group of companies, said: "This is a project I have worked very hard on for some time and the Dubai development is the pinnacle of design, architecture and commerciality. That said, I didn't feel this was enough. I wanted to offer the property, tech and blockchain community a unique and exclusive opportunity by merging the property and tech sectors together in a true first for the industry. Bitcoin's meteoric rise in a few short years means it's now the world's leading cryptocurrency. This is exactly why we are the first property development ever to be priced in Bitcoin. I believe, as it gains mainstream adoption, many will follow our lead on this. I would, as I have done throughout my career in business, like to be the one who starts the trend, a very exciting one at that."
Did you notice that * besides the 27 BTC?
That * portends the following "* Price correct as of 1st September 2017, Bitcoin prices are pegged to dollar exchange rate." On 1st September, BTCs stood at around US$4700. The company issued an earlier press release on 3rd September citing the prices as 33 BTC. The press release from 6th September states 27 BTC.
This week's action by the PBOC, outlawing most forms of cryptocurrency, may dampen demand. If other central banks follow the PBOC's lead, the fall in BTC value may continue. It is, however, fair to say that some recovery, from the sharp fall has occurred. Whether this recovery sustains must be speculative.
What does it mean
Buying an apartment for 27 BTC sounds seductively cheap. Do the maths and it is around US$127K, at the September 1st rate.
To ET, far from Dubai, this has all the appearance of what the PBOC feared – bubble building. Setting aside the difficulties of obtaining and then spending BTC there are multiple risks:
BTC exchange risk, which comes in two forms – the US$:BTC rate plus 'Mt Gox exchange failure' risk
the slowness of processing of BTC's on its underpinning blockchain (unpredictable, unless you bid high and increase your costs)
the underlying property risk.
All in all, payment in BTC adds cryptocurrency-glitter (even the website name is 'dusted' – astonplazacrypto.com) along with incalculable risk. And that is if you have 27 BTC to start with. Paying with fiat money is far less sexy but probably much sounder than falling for bubble marketing.