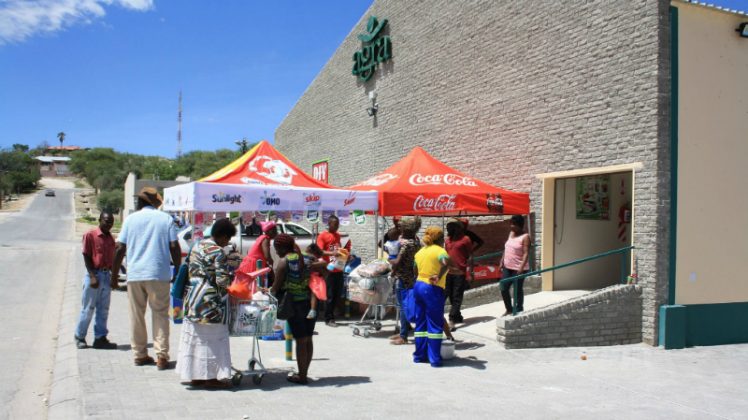 Agra Limited, went live on July 31st with Sage X3 according to the Namibia Economist. The live date was publicised in the monthly newsletter by the large multipurpose agricultural, rent and consulting company in Namibia. Agra traces its origins to Co-operative farmers unions and was founded in 1980. All branches will use the application from August 1st.
A year ago Agra started a project to implement Sage X3 to replace its legacy solution. The solution will help to manage an organisation with more than 4,000 shareholders, 830 employees and 20 branches. It also has an annual turnover of N$1,577 billion ($119.21 million).
The project is delivering three benefits to the company according to a video showed to staff in August 2016.
It will align all existing and future business processes
It can manage the complexities found in the agricultural sector
Agra can now operate at the very forefront of modern business technology
The Sage X3 solution includes integrated functionality for the business. This includes financial management, sales, customer service, distribution, inventory, manufacturing and business intelligence. It appears to be the first time that Agra has implemented a single solution across the organisation
Customer benefits sooner than expected
The implementation was originally due to be completed in November 2017. Agra has now said it will go live on July 31st. Customers will see several changes including changes in document layouts, notably invoices.
The changes are not just superficial. Customers are now able to choose their method of payment during transactions. It is also possible for customers to split payments into various methods. The system is also support by an implementation of NextPOS. This will provide a modern point of sale solution for customers. It also integrates into the Sage X3 system reducing administration and paperwork.
Part of strategic vision for Agra
When Arnold Klein stepped up to the position of CEO of Agra in November 2015 he had a vision. That included opening the first new Agra branch in Rundu. He also wanted to put in place an organisational structure including technology for the long term. With Sage X3, Agra is hoping to achieve that. The new solution will provide the efficiencies across the organisation that will enable further growth. The ultimate objective, that of many CEO's, as Klein said is: "Working towards the point where Agra's value and achievements are reflected in our share price. I want the current share holders of Agra, who are mainly the agricultural producers of Namibia, to enjoy the benefits of a growing Agra and a growing share price."
What does this mean
Africa is the sleeping economic giant. As industry grows across the continent the ERP companies that have complex solutions implemented across nations should benefit in the long term. If the AGRA implementation and roll out is successful then it could become a powerful advocate for Sage X3 in and beyond Namibia.
Agra are not naïve. Despite the rapid implementation they have warned customers of initial teething problems but are prepared to resolve these quickly according to their newsletter. Agra is a complex business and it will be interesting to read the case study if one is completed.