IFS has announced that ProV International will open a centre of excellence in Brazil to support  IFS growth in Latin America. ProV is a global IT services company headquartered in Tampa, Florida and with offices in Germany, India and the Philippines. Investment in the Brazil centre of excellence represents ProV's confirmation that:
IFS has the localisation required
there is a market opportunity there.
ProV has more than 600 consultants working on delivering projects for partner. These include IFS, ServiceNow, SAP Ariba, Qlik and SugarCRM.
The new centre of excellence will provide expertise applicable across multiple South American countries. Which one's will be supported was not specified in the press release.
ProV sees a big opportunity for itself and, by extension, IFS. Ajit Nair, CEO, ProV, commented: "IFS has strong functionality for the Latin American market, including built-in features for Brazil's tax requirements including nota fiscal documents as well as an industry-leading field service management solution. We are bullish on net new implementation opportunities for IFS in the region. And since IFS has established Latin American customers in demanding industries including hydropower, oil and gas and pharmaceuticals manufacturing, we will continue to partner with IFS to add value to their existing implementations of IFS solutions."
Not alone in Brazil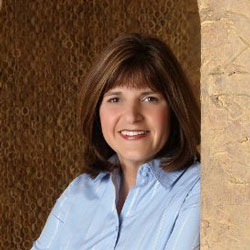 ProV will not be breaking new ground in Brazil for IFS. The latter already has eight partners in the region: IBM, Infosys, Microsoft, NEC, Oracle and Tech Mahindra plus local partners Portosys and Prompt. While Portosys appears to be a dedicated IFS partner, Prompt also implements Microsoft Dynamics solutions. The IFS press release does not state how it will support ProV in the expansion into Brazil. The most obvious options are Training and marketing support.
This is an interesting move by IFS. Using trusted partners to expand into new regions contains risk and guards its resources.
Cindy Laudon, President and CEO of IFS in the Americas said. "For years, we have been aggressively growing our partner network. Our products and solutions are recognized as leading the industry, so it makes sense for us to increase our capacity to deliver with well-trained partners so more enterprises can benefit from IFS technology. Like us, our partners value industry expertise as a key enabler to help customers quickly get value from their IFS implementations. This extended partnership with ProV is part of our strategy to continue our growth trajectory in Latin America, which is an emerging market of strategic interest for IFS."
What does it mean?
IFS continues to expand its international reach following the investment from private equity.  Recent announcements have shown that it is gaining channel and market share in regions ahead of its competitors.  Convincing channel partners to join its network or assisting them in new markets is an investment though. What it now needs to show is a return with new customer wins in these regions.  There is a time factor here. NetSuite is likely to expand into these regions as well though the Oracle partner network.
As the cloud ERP market matures the market share across the globe will start to solidify.  SAP will be trying to maintain its market share but companies like IFS and NetSuite are keen to take what they can.