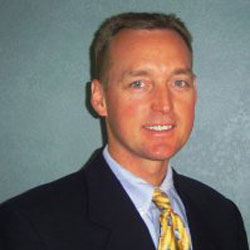 The IBM Institute of Business Value (IBV) has published its latest report on Enterprise Mobility. The demand for mobile apps continues to grow and enterprises are investing large amounts of money in making their sites mobile friendly. They are also investing in mobile apps or at least enabling them. For some companies that means writing or commissioning apps. For others it means opening up its systems through APIs to partners and third-party app developers. The question this raises is: "Does this investment have a valid ROI?"
According to Pete Teigen, IBM Institute for Business Value Mobile Leader: "While very aware of the benefits of mobile computing, organizations are struggling to see its greater potential value which remains largely untapped. Even the most successful mobile projects fall short of established business goals more than half the time. Companies need to strategically align mobile initiatives, secure the right support and strike the right balance to tap into the vast, unrealized value of mobile."
Four ways to improve your enterprise mobility ROI
The study was based on surveys of more than 1,000 C-suite and mobile executives globally. It found that 62 percent of executives surveyed said: "their most successful mobile projects pay for themselves in less than 12 months." This is significantly faster than most technology projects that can have an ROI over up to three years.
The report says: "..there are four ways for organizations to increase their ROI from mobile." The four ways are anodyne: prioritize strategically rather than only tactically; secure C-suite support; manage the mobile portfolio actively; balance off-the-shelf and customized approaches.
Of more interest to readers will be how organisations view their enterprise mobility investments. Are they:
Growers—organizations with the highest performance expectations and the strategic and vision to seek opportunities and focus on creating new sources of revenue?
Experimenters—enterprises which emphasize fast, new and unproven approaches to try new business models and look for quick wins with shorter payback periods?
Opportunists—those who behave tactically and rely heavily on COTS solutions to create new revenue sources in an ad-hoc manner?
It's all about adopting the right approach
Adopting the 'right' approach matters. The IBV references studies which estimate that, worldwide, more than 25% of online transactions will be conducted via a mobile device. In 2016 some 30% of all US travel sales touched a mobile device. It also says that enterprises will allocate up to 15% of IT spending to enterprise mobility projects. This could even rise to 40% by 2021, if the anticipated ROIs arrive.
The IBV study elaborates on four challenges which its surveyed executives agree impede enterprise mobility achieving its potential:
Strategic alignment with business goals is not prevalent
Millions of dollars are spent ad hoc for mobile initiatives
Multiple targeted goals prevent even the most successful mobile initiatives from achieving all of their objectives
Optimal balance is elusive between commercial-off-the-shelf (COTS) and custom-developed mobile solutions.
 Conclusion
The IBV report is good heart-warming stuff, positing a wonderful future for enterprise mobility. Certainly, there are enough mobile devices as a potential usage base (already there are more devices than humans on the planet). The split between Growers, Experimenters and Opportunists makes sense, especially when you apply the categories to both an enterprise overall (its 'mobile culture') and to each project within an enterprise (its 'mobile practice'). It includes worthy words about strategy, goals and objectives and the failure to be serious about these.
But the IBV, and presumably those it surveyed, fail to see the elephant. At its pithiest, who takes responsibility for enterprise mobility?
This issue is not addressed in the IBV Report. Yet, in many organisations, it will explain why objectives, vision and bleak ROI, are missing. Insufficient management leads to insufficient delivery.
Try asking who should take responsibility and the magnitude of the challenge becomes clear. Should it be IT, Line of Business Executives, Finance, Marketing or someone else?
Once you dig deeper the reason for enterprise mobility being so difficult to exploit emerges. Enterprise mobility spans many parts of an organisation. Unless the organisation can handle this, and most bureaucracies cannot, enterprise mobility is akin to climbing an overhanging cliff in the dark when it's raining and without a rope.