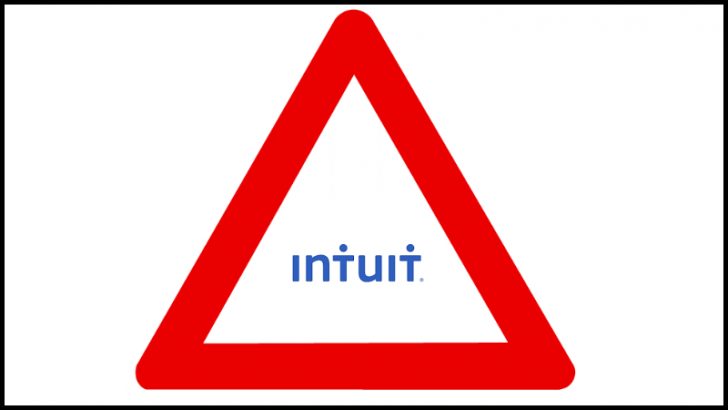 Intuit has posted an earnings warning for its second quarter earnings. It is keeping its full year forecast unchanged at present. Non-GAAP diluted earnings are down from the estimated $0.33-0.36 to $0.24-$0.25. This is a substantial drop but revenues are only adjusted from a range of $1.045-$1.065. to $1,010-$1,015.
Competitive pressure or bad forecasting?
It is easy to point and say that Intuit are under competitive pressure from the newcomer Xero and a revitalised Sage. However in this case it seems that Neil Williams, EVP & CFO, Intuit probably got it wrong. In the Q1 earnings call he stated: "we would see our second quarter growth in consumer tax about a point or so better than the growth rate we posted last year, just because there are a couple of extra days customers can actually file their returns taking into the weekend into account and getting them into our Q2, it's a total shift from Q3 to Q2." (Source: www.seekingalpha.com).
Dan Wernikoff, Executive Vice President and General Manager of Intuit's TurboTax business commented in the press release: "Data points to the tax category forming slowly for all prep methods. We believe we have a strong and winning hand that combines innovation across the end-to-end experience, an effective go-to-market campaign and great value for taxpayers. One thing we know about the tax business is that everyone needs to file by April 18. We are looking forward to a strong finish to the season."
The press release goes on to explain that they are reversing what was said in the Q1 earning call. Tax preparation seems to be delayed closer to April this year. Tax return revenue is only realised when returns are filed. The amount of returns process through Jan 27 is down 33% and self-prepared e-file receipts are down 31% compared with last year.
Tax returns is another part of the business that could come under increasing pressure. Recently H&R Block announced a deal with IBM Watson to build a cognitive tax advisor allows them to find additional benefits that clients are not claiming. Will Intuit makes its own move into machine learning or AI for tax?
Silver lining
There is a confidence from Intuit that this is merely a timing issue. The full year forecast remains unchanged at $5 billion to $5.1 billion a growth of 7%-9% year on year. Non-GAAP diluted earnings per share of $4.30 to $4.40, a growth of 14 to 16 percent. The share price has dropped slightly this week. From Mondays close of $117.85 to $116.09 but is still substantially up year on year from $90.26.
Conclusion
There is no reason to doubt Intuit's statements, especially as they originally inflated their Q2 earnings. The real test is what happens in Q3, if the promised earnings are not realised then it could be a significant shock. Analysts will watch that announcement carefully. Intuit Q2 results are due on February 23rd and they promised and end of tax season update as well. It is one of the risks of on premise software, they cannot guarantee that companies have not switched to a cloud based solution in the interim.