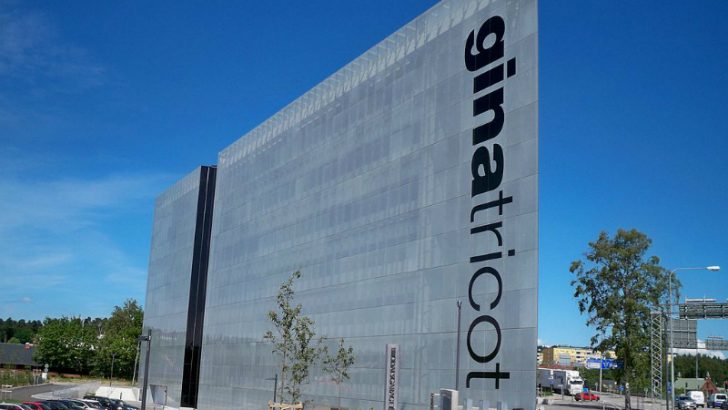 IFS has announced that fashion retailer Gina Tricot has upgraded their IFS solution to IFS Applications 9 and added several new modules. Gina Tricot has used IFA Applications for years especially the decision support software the longest. This new project sees the implementation of assortment planning, allocation and replenishment (ASR) to the solution.
Benefits of upgrading
Gina Tricot has used cloud software for a while. They implemented Centiro as their e-commerce platform. The previous implementation had customisations that IFS have since implemented into the core system. This is part of the IFS strategy as they upgrade their software. The intent is to deliver wider functionality that customers previously wrote themselves. The aim now is to use using metadata to enable configurability rather than customisations.
Reducing the total cost of ownership is an added benefit. Developers are no longer required to maintain complex custom code and can focus on revenue generating projects. Gina Tricot CEO, Per-Johan Swartling, said: "By implementing IFS Applications 9, we are able to eliminate a number of customisations in favour of best-practice out-of-the-box functionality, thereby providing a solid foundation for a unified way of working across the organisation. We are also looking forward to leveraging the latest version's flexible architecture and the usability enhancements offered by the IFS Lobbies."
Gina Tricot takes advantage of ASR
Gina Tricot operates 200 stores in five countries and sells online to more than 30. Ensuring that sufficient inventory is in the right distribution centre and store at the right time is challenging. In implementing the assortment sourcing and replenishment (ASR) solution Gina Tricot will look to improve their sell through rates.
The ASR module ensures that stores have the right product when they need it. Gina Tricot also want to see the software reduce transportation costs of products returned from stores. The forecasting done by the solution adjusts for order levels during seasonal and annual changes to maximise profitability.
The solution also tracks sales trends. This allows an increase of sales in a specific product to trigger despatch of more items from the distribution centre. It also supports a rebalancing between distribution centres. If there is an overall shortfall then more users are able to order more of the right sized product quickly.
Conclusion

The is an important win for IFS at a time when the retail market has several new and powerful entrants. Oracle NetSuite and Infor are offering specific solutions into a market that needs to upgrade its often antiquated ERP solutions. SAP, Oracle and JDA still dominate the space. IFS is making noise at the right time to demonstrate that it too has a solution that meets the needs of a modern business.
Glenn Arnesen, CEO of IFS in Scandinavia, commented: "Retail is an important industry for IFS so we are very pleased to be able to continue our partnership with Gina Tricot, which is a highly visible and well-respected brand in the sector. Since its launch, IFS Applications 9 has been very well received among our customer base and we are convinced that its flexible architecture and robust industry functionality will help Gina Tricot improve process efficiency and reduce cost."