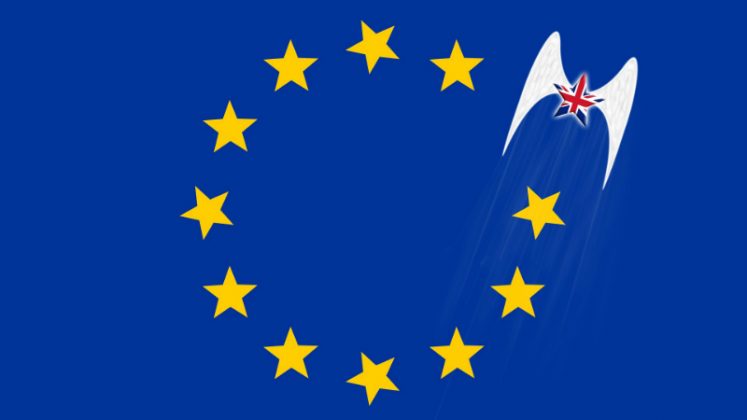 The British decision to leave the European Union has left many businesses – both UK and pan-European – in a state of shock.  The short-term fluctuations in currency and markets have given way to a profound sense of uncertainty. Political arguments continue and businesses try to prepare for an ever-increasing range of various scenarios.
Amidst this range of possibilities, the commitment made by Prime Minister Theresa May, to trigger Article 50 by March 2017, has been one of the few, tangible dates. But what impact will this have?
Article 50 of The Lisbon Treaty outlines the process by which any EU Member State may decide to withdraw from the Union.  The article sets out a two-year framework for this transition, with a provision for an extension.
Time to move?
One of the main fears of many figures in the UK has been that Brexit will lead to international enterprises relocating their European base of operations into mainland Europe. Previously, these businesses had used the UK as a springboard into the Continent.  This would of course have a profound impact on the supply chain networks across Europe.
However, in terms of the likely physical changes to network design, it must be borne in mind that any such change will be mitigated by existing investment in UK-based supply chains.
But for new investment decisions, it is clear that there will be a change in priorities.  With some Brexit consequences yet to be fully understood, businesses will prefer either a cautious, wait and see approach (that will impede investment) or they will err on the side of caution and look to the mainland.
This question of new investment is a sophisticated area.  For many enterprises there will need to be some rebalancing of manufacturing capacity throughout Europe.  Some – especially those with a large UK and European market – may even need to consider a dual presence in and out of the UK.
The short term
In the nearer term, there will be strong indicators of the impact of Article 50 in businesses with large inventory. The additional complexity of customs and tariffs for the goods leaving distribution centres will have a clear impact where a business positions its inventory and the choice of location.
It is worth noting that in this short term, many businesses may seek to exploit the uncertainty of Brexit by rattling the sabre and demanding more from their suppliers. However, the greatest supply chain impact won't be felt until much further into the future.
The regulation involved in the supply chains for food and the various aspects of government intervention in the pharmaceutical supply chain may both find themselves at odds with a post-Brexit business climate. On the one hand, there will be the demands of perishable goods and the market demands of consumers wanting access to goods.  On the other will be increased compliance demands – and the possible supply chains these could create.
There is also the possible impact on the supply chain for labour. Hospitality and other industries that rely heavily on migrant workers (including warehouse and retail staff) will have to either handle increased complexity to secure cheaper labour, or increase wages to attract domestic workers.  Either approach results in a spike in operational costs. This threatens either increased costs for the customer or decreased profits and the threat to the fundamentals of their businesses.
Supply chain survival
Amidst such a wide range of potential situations, flexibility and agility are key attributes of those companies that will survive and grow.  A clear view of the network in which a business operates means that supply chain decision makers can find alternatives to help steer a course through such profound changes and uncertain times.
To avoid drowning in a sea of these potential what-ifs, it is important to classify the impact of a given scenario and address a possible potential impact accordingly.  Simply put, don't sweat the small stuff.  Focus on what is going to be the biggest threat.
When it comes to Brexit and Article 50 it is worth remembering that what the supply chain hates most is uncertainty.  Fast paced at times, chaotic business environments are more likely to remain the norm. Wherever direction can be provided will allow savvy businesses to pursue the right activity that will reward them with greater market share.
---

Guy Courtin is Vice President Industry & Solution Strategy, Retail and Fashion at GT Nexus. He has over 15 years experience in the technology space and was formerly Vice President and Principal Analyst at Constellation Research covering Matrix Commerce and how the Internet of Things drives the evolution of commerce and the Vice President of Research at SCM World, where he focused on the service providers that empowered supply chains.
GT Nexus provides the cloud-based collaboration platform that leaders in nearly every sector rely on to automate hundreds of supply chain processes on a global scale, across entire trade communities. GT Nexus is an Infor company.