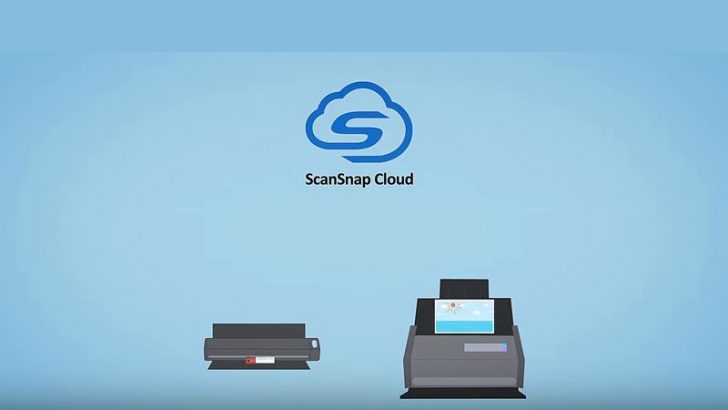 Fujitsu has announced a new service that allows owners of the their ScanSnap iX500 or iX100 scanners to scan documents direct to cloud apps.  The solution brings a level of intelligence that allows documents to be sorted and distributed to different cloud providers.
There are an initial five cloud partners working with Fujitsu: Dropbox, Evernote, Expensify, OneDrive and Google. Google has integrated both Google photos and Google drive to the service. Users need to download the ScanSnap application which can be obtained from Google Play for android devices, the Apple Store for Mac or iOS or Windows for PC's.
Configuration involves selecting a cloud service for each of the four categories of document that the scanners can recognise: documents, receipts, business cards and photos. Once configured all the user needs to do is scan the document as normal and the file will be sent to the appropriate cloud service without any further interaction.
For those users who have spend minutes emailing themselves the scanned image, saving it locally and then uploading it to the appropriate location this will save time.   Expensify already allows photos of receipts to be take by mobile devices and posted into its cloud solution. The Fujitsu solution will allow for a bulk upload of receipts at the end of the day, when there may not have been enough time at the point of sale.
Expensify Founder and CEO, David Barrett commented on the new solution, "We're excited to partner with ScanSnap. This collaboration increases the ease with which our mutual clients can upload their receipts into Expensify for reconciliation and reimbursement. Our mutual customers are sure to love it!".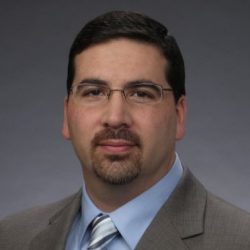 It will be interesting to see whether Fujitsu will extend the small ecosystem of partners and introduce others. Scott Francis, senior VP of product management, Fujitsu Computer Products of America, Inc. commented, "We are constantly developing new ways to increase the value, functionality and simplicity of the ScanSnap product line and effectively increase our customers work/life productivity. Combining the ease-of-use of ScanSnap scanners with ScanSnap Cloud's seamless integration to a variety of popular cloud services further validates our commitment to providing the industry's most comprehensive scanning solutions."
While some Fujitsu scanners can already deliver scanned documents into Sharepoint it is perhaps surprising that this was left off the list. The question is whether this is aimed at small business rather than the enterprise.  It will be interesting to see how quickly Fujitsu add new partners to ScanSnap and which ones.  With Expensify already integrated one wonders whether Concur will also want to be connected to the new service.
Intelligent software
What is interesting is the intelligence that Fujitsu has developed for the new service. There are three intelligent features in the ScanSnap cloud service:
Automatic Image Processing: Before delivering scanned documents to customer-selected cloud services, ScanSnap Cloud optimizes scanned images with automatic paper-size and colour detection, automatic page rotation and blank-page removal. It will be interesting to see how the scanner differentiates between documents with images and images themselves.  Users will need to consider carefully.  From the simple concept video it appears to assume that title and relevant date will be at the top of the page.
Smart Naming: Files are automatically named using extracted keywords and dates from the scanned documents.  One assumes that the software will check for duplication, if scanning similar documents such as forms or invoices the smart naming may struggle to differentiate. Though this is no different from other solutions in some ways.
Security: ScanSnap Cloud utilizes Microsoft Azure™ which has extensive operational experience protecting cloud data with its robust security platform. There is little information about how the scanned images are transferred and whether additional security can be improved.
Conclusion
Fujitsu has introduced the technology to several clients. Order Your Life, LLC, LLC is a consultancy working in the Washington DC metro area that helps organisations and individuals go paperless. Penny Catterall, Owner and Founder commented "ScanSnap Cloud has the ability to make scanning even easier and more accessible to people who want to make going paperless a part of their lives."
Other users came from Education and the legal sector including Alan Pearlman, Ltd. Divorce, DUI and Criminal Attorney who added "ScanSnap Cloud will free up your time and declutter your desk and your briefcase. It's so revolutionary I don't see how anyone can practice law without having the service. ScanSnap Cloud is easy, safe and always at your fingertips."
The iX500 and iX100 are suitable more for small business rather than enterprise level but it would be interesting to see whether Fujitsu extend the service to their flatbed scanners. As the software becomes more intelligent, companies will be interested to know how far the intelligence can be taken.  The ability to sort documents by type could introduce efficiency into certain business areas that has not been present before.
This is an interesting development by Fujitsu and one that could be seen by many as a great time saver both for business and home users.