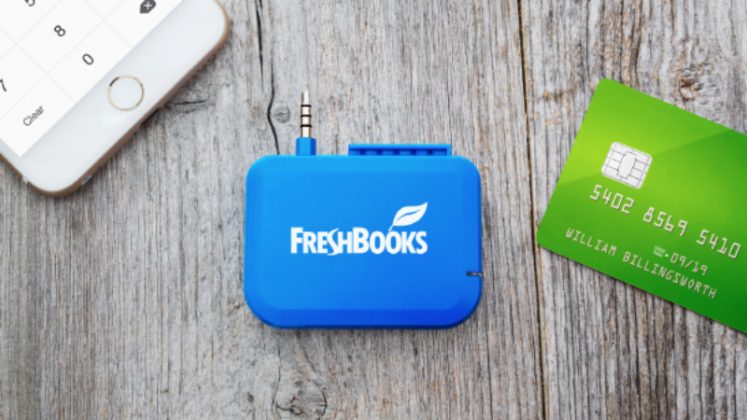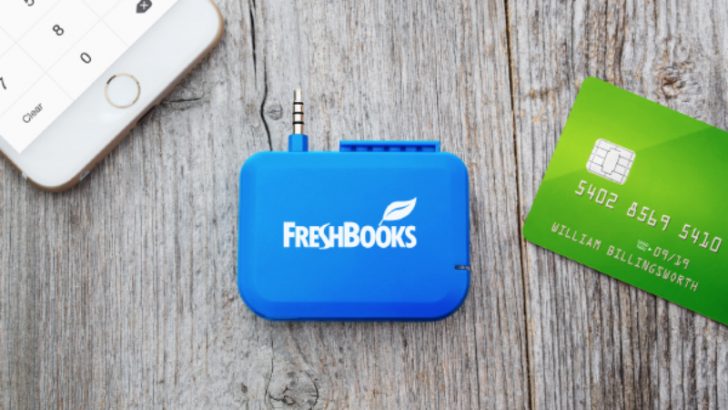 FreshBooks has announced the release of a Card Reader for Android. The announcement follows on from that made in February when they launched the iOS version.
The Android version appears to have the same functionality and price as the iOS version and is available in the US for $29. FreshBooks have built in the latest EMV security technology to the device which allows customers to read chip cards and swipe older magnetic strip cards. Interestingly the early feedback from the iOS card reader is that more than 68% of the early transactions were processed using the chip card.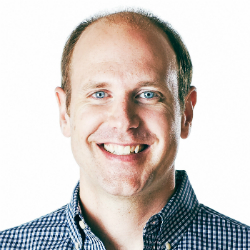 That FreshBooks have finally launched their mPOS device for Android will be welcome by many small businesses. They will have selected the lower cost Android devices over an iPhone. Mike McDerment, co-founder and CEO, FreshBooks commented: "Chasing checks is never fun and there's enough to worry about when you're running your own business. Whether you're a plumber, lawyer, graphic designer or dog walker – getting paid for your work shouldn't be a hassle, and it shouldn't come with risk to your business. The FreshBooks Card Reader is designed to make it simpler than ever before to quickly and securely accept credit cards from your clients on the go."
The device integrates with FreshBooks accounting system for small business. Transactions are automatically entered into the system, saving time which is especially important for busy retailers. It also reduces the risk of keying errors when accounts are updated later. As McDerment added: "Small business owners are some of the busiest people on the planet. It's important that when they need help with something as critical to their business as getting paid, that they're able to reach help within a couple telephone rings. Quick access to competent and friendly support is the foundation of FreshBooks."
The device comes with a one year warranty. One assumes that it will be available through the Android app which is available on the Google Play store. However while the latest version was updated on May 25, 2016, there is no reference to the card reader being available.
Conclusion
When launching the iOS version of their card reader in February FreshBooks signalled their intent to also release an Android version. Customers will be pleased that it has finally arrived. It will be interesting to hear how many device the company has shipped of both versions and what the usage of them is. Also with Chip and Pin finally starting to make inroad in the US what percentage of people are actually starting to use the more secure way of using chipped cards.