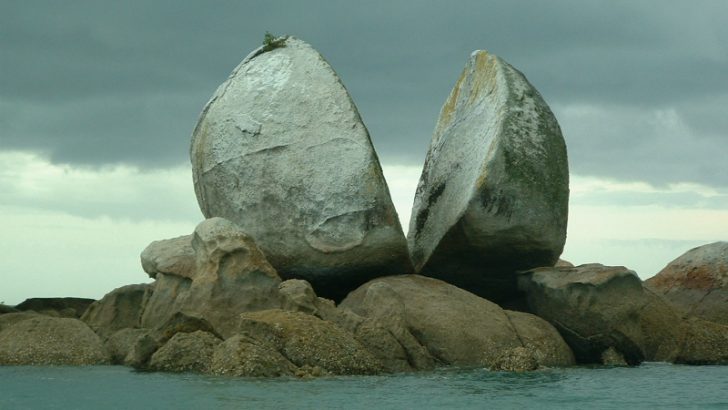 Hewlett Packard Enterprise has announced that it splitting yet again. This time the spin off will see the enterprise business services unit merge with CSC to create a $26 billion global IT services unit. After the announcement shares in after hours trading in HPE jumped more than 10%, the shares of CSC jumped more than 20%.
The new company will be led by by Mike Lawrie, the current CEO of CSC who will become the new company chairman and CEO with Meg Whitman joining the board. Mike Nefkens currently Executive Vice President & General Manager HP Enterprise Services at Hewlett Packard Enterprise will become an executive member of the new board and the remaining board positions will be 50/50 between each of the founding companies.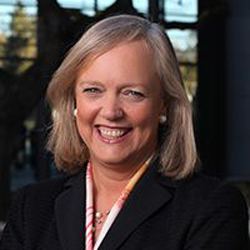 The move will see around $1 billion in cost savings in the first year with an ongoing annualised saving of around $1.5 billion. How much of this saving will be related to job losses is yet to be announced. However the increased focus that the new global services company will have is obvious.
Meg Whitman, president and chief executive officer of Hewlett Packard Enterprise commented: "The 'spin-merger' of HPE's Enterprise Services unit with CSC is the right next step for HPE and our customer. Enterprise Services' customers will benefit from a stronger, more versatile services business, better able to innovate and adapt to an ever-changing technology landscape."
The estimated value of the deal to HPE shareholders is $8.5 million. This includes $4.5 million in stock value in the new company, the transferal of $2.5 billion in debt and other liabilities along with $1.5 billion in cash. The merger is also intended to be free of any tax implications to both companies. The costs of the separation of the enterprise services segment will also be met by HPE as the restructuring costs for fiscal 2015 have been less than expected and there is no impact on profitability.
There is a minimal cross over between the two companies in terms of their target market. Lawrie see this not just as growth in services capability by CSC but also the start of a relationship with what is left of HPE. Lawrie commented: "Our proposed merger with HPE Enterprise Services is a logical next step in CSC's transformation. As a more powerful and versatile global technology services business, the new company will be well positioned to innovate, compete and serve clients in a rapidly changing marketplace. We are excited by the great potential this merger brings to our people, clients, partners and investors, and by the opportunity to strengthen our relationship and collaboration with HPE."
The newly combined company will have annual revenues of around $26 billion, with more than 5,000 customers in 70 countries. Lawrie believes that there is less than 15% crossover in shared business across their top accounts. He declined to elaborate on how those accounts were determined and it may be that there is a deeper impact than this. What he believes is that the new larger company will retain its focus and be able to compete more effectively. On the analyst call he commented: "Together, as an agile technology independent services pure play, we will be better positioned to innovate and compete and win against both emerging and established players. We will have substantial scale to serve customers more efficiently and effectively worldwide."
So what now for HPE?
The remaining HPE, smaller than it was before, is still a $33 billion business. Its focus is now firmly placed on enterprise hardware. What this will mean is that Whitman should be able to increase the number of partnerships with other global services companies that the presence of its own competing unit has hitherto hindered. Core products will be servers, storage, networking and converged infrastructure as well as the Helion Cloud platform and its software assets.  It will be interesting to see whether Whitman considers another spin off of the software capabilities of HP as many might see some of those elements as non core.
Conclusion
HPE competes with Cisco in networking, IBM, Lenovo and Dell in Servers and IBM, EMC (soon to be Dell) and NetApp on Storage its software division. The $3.6 billion it generates comes from the integration between its hardware and other assets such as software and security. There is an argument to say that the next business unit Whitman can separate out is the software division or even security.
However the decision is not that straight forward as much of the software compliments the hardware sales. Removing some software components might actually endanger the sales of the hardware. As HPE looks to grow its revenue it may find that in the age of 'software defined' anything, its software division might become one of its greatest assets if it is able to leverage it.
Perhaps the big threat to a slimmed down HPE, in terms of products and staff, is Dell. The EMC acquisition will position Dell above HPE and it will have a lower cost based once it completes the restructuring that will have to be done.
This deal, at first glance looks like a good deal for HPE and its shareholders. It removes a poorer performing unit and allows the remaining company a clear focus moving forward. For CSC the risk is perhaps greater, but if Lawrie is able to complete the merger without sacrificing the best of the culture within the two companies and is able to retained the high performing teams that he has in both units then the future looks bright. Mergers are not easily to do well though and it will be interesting to see how the company is faring in a couple of  years from now.