Egnyte has announced a new Technology Partner Programme (TPP) that will lead to an app store and the opportunity for partners to sell to the wider customer base. The news came on the same day the company announced it had integrated Office 365 and Salesforce onto its platform.
Egnyte has recently talked up a Gartner report that positioned it as "visionary". However, that same report showed that its Ability to Execute was below a number of key competitors. To close that execution gap, it is turning to its partners as it opens up its platform and makes its Application Programming Interface (API) freely available to help them build apps and new integrations.
Egnyte competing for developer eyeballs
The big challenge for Egnyte will be overhauling its existing developer community site and bringing in a lot of new partners and developers. This won't be easy. Many vendors look at the Microsoft Developer Network (MSDN) or the IBM Developer Works sites and believe that creating something that vibrant is simply a case of build it and they will come. Today, developers have more choice than they know what to do with and want more than a site offering code snippets, discussions and technical support.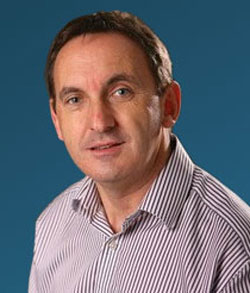 According to Ian McEwan, VP and General Manager for EMEA at Egnyte says its happening. "There is a full refresh of what we are trying to do on the website coming shortly. The plan is to make it easy for customers, developers and technology partners to work with us."
This sounds good but what does that mean for developers? McEwan said: "This is not just about access to APIs and documents. We will make it a place where there is a forum and opportunity to work and build out their products. One thing we have to provide is the ability to separate out public and private code."
What Egnyte does have is a number of technology partners who have invested heavily in creating bespoke integrations between their platform and third-party applications. One solution may be for it to invest in helping those companies standardise their integrations and turn them into products that can be sold. This would help reduce the support costs for the partners, improve the maintainability of their code and help them commercialise their business.
Showing partners and developers the money
The question is 'can and will Egnyte do that?' It will mean investing time into the existing partners while trying to attract new partners and only time will tell if Egnyte is willing to help them make their bespoke solutions generic. This is a process that very few vendors do well so what else will help attract new partners and developers.
Many of those new partners and developers will only come if they see enough customers using the Egnyte platform who will buy their products. Unlike Box, Dropbox and many other competitors, Egnyte doesn't have millions of customers. What it does have, however, is a customer base of large enterprises and service providers.
This may turn out to be the key value that Egnyte can offer. It has delivered a secure platform for customers and integrated with Google for Work, Office 365 and Salesforce onto its platform. This means that Egnyte should be able to appeal to partners and developers across all three of those platforms to write for it.
The challenge will be persuading them that doing it through the Egnyte platform rather than the existing Google, Microsoft and Salesforce platforms will deliver the business. Developers are already beginning to suffer from platform bloat syndrome where they are trying to support more platforms than they can handle.
Delivering an app store is an essential part of convincing people to join the TPP. In order to get apps up there quickly it may have to put a lot of its own money into partners and developers. If it launches with very little, it will find it hard to gain traction and attract those new partners and developers it needs.
When will all of this happen?
There's the big question. When pressed, McEwan told us: "In the next 6-9 months there will be a lot of evolution around technology partners and who we work with. There are a lot of very talented developers who will want to integrate with our platform. We will make the changes to our website and focus the manpower on achieving this."
Key to making all of this happen will be Isabelle Guis who has just been appointed Chief Strategy Officer at Egnyte. Having worked at EMC, AVAYA, Big Switch Networks, Cisco and Nortel, she brings a lot of experience around launching partner programmes. She has already reportedly appointed a VP for Technology Alliances and it will be interesting to see how quickly they start delivering new programmes that are able to attract new partners.
Conclusion
Egnyte has become very ambitious over the last year. It has focused on secure file management and building out a solution that supports private, public and hybrid cloud storage. While it has done the initial heavy lift of providing the integration with Google for Work, Office 365 and Salesforce, it still lacks a big partner and developer story.
This announcement of a new Technical Partner Programme, developer community site and an app store is very positive. All that remains is for Egnyte to prove Gartner wrong and show that it can execute and deliver what customers need.