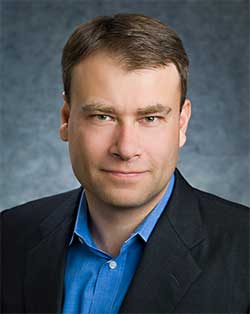 Connected Data has released the Transporter Network Storage Connector aimed at mid to large enterprises looking to use NAS as part of the private cloud solution.
Connected Data's Transporter devices currently deliver a private storage cloud for companies. The Transporter 75 and Transporter 150 devices support 75 and 150 organisational users and up to 24TB per node of storage.
The connector to NAS devices will be free for customers with the two devices above. According to the press release, this will help companies protect their investment in existing storage technology.
Bringing cloud storage back to the enterprise
One of the challenges faced by companies with an increasingly mobile workforce has been how to distribute data securely and easily. Many corporate systems have become complex as companies have worried about cybersecurity risks. This is one of the reasons users have headed to cloud storage companies such as Box and Dropbox.
Connected Data claims its Transport solutions have solved that problem by making it easier for companies to provide file sync and sharing solutions to their mobile users. What it wants to do now is extend that to a wider set of corporate data stored on NAS devices and provide an alternative to the use of cloud storage.
The press release lists eight benefits that Connected Data is claiming the new Transporter Network Storage Connector will deliver
Syncs seamlessly with enterprise data stored on NAS systems to extend value of existing storage infrastructure
Provides mobile access to users without a VPN
Enables users to access and sync different files located on multiple NAS systems
Delivers the Dropbox experience and simplicity users demand
100% non-disruptive to existing applications and processes
IT retains control and security over the data
Compelling 3-year total cost of ownership (TCO)
Easy to deploy, inexpensive solution that allows IT to scale resources based on business requirements
Of these benefits the one that is likely to get most attention is the ability for IT departments to keep control over data. This is not just about highly regulated enterprises but about companies preparing for the arrival of the European General Data Protection Regulation (GDPR).
According to Geoff Barrall, CEO, Connected Data: "IT wants control over company data, but user needs have evolved and VPNs are considered difficult and unreliable, increasing user pressure to deliver cloud-like file sharing flexibility without the VPN. This is driving IT to seek better solutions that they maintain and control behind their firewall.
With the release of our Transporter Network Storage Connector for Transporter 75 and 150 appliances, we give businesses a cost-effective way to refresh their NAS systems and deliver the 'anytime, anywhere' cloud experience users want while still maintaining full control over data location and redundancy."
Can on-premises storage be cheaper than cloud?
In the benefits and the comment from Barrall there is a focus on cost but is this anything more than marketing spin? It is something that is often difficult to prove as many TCO assessments ignore a lot of costs as they are inconvenient to vendors sales pitches.
Take the Transporter 150 which provides 24TB of storage. It is impossible to compare that with many user accounts with cloud storage vendors as they have all rushed to give users 1TB per account. On a volume level, therefore, there is no comparison. However, it is unlikely that users will be using all that storage for company documents and with an internal solutions it is possible to use data compression and deduplication which means it may be possible to match what users are storing.
The cost of those accounts is also something to consider. $99 for 1TB is not uncommon so multiply by 150 users and three years and you get a cost of $44,500 which is around half the cost of the Transporter 150. Even with power and cooling, it should still come in under the cost of cloud storage.
Another cost to take into account is the risk of a fine, for European companies, of a breach of the GDPR when it arrives. The current plans are for draconian fines that could be business ending for many small to mid-sized enterprises.
On the face of it, therefore, the cost argument can be carried here. However, manpower, the continual lowering of cloud costs and the fact that equipment will need to be replaced are not part of the calculation yet.
Despite this, it will be interesting to see how many customers look at Connected Data based on cost calculation and not from a data protection perspective.