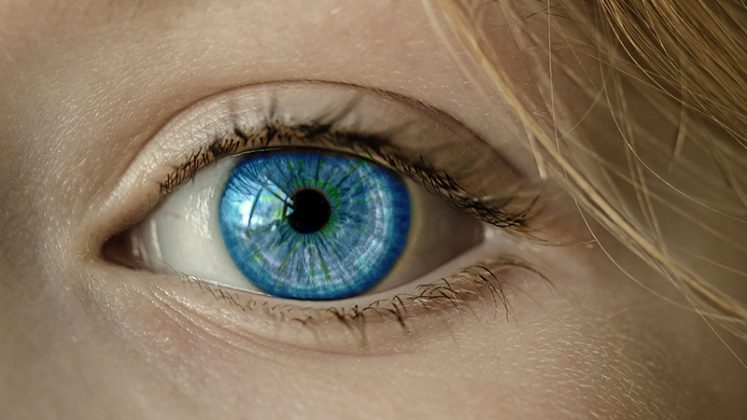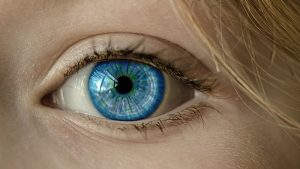 A wealth of research reports were published last week. Enterprise Times covered the ThreatQuotient 2023 State of Cybersecurity Automation Adoption Research report. Rootstock published a report that looked at the "State of AI in Manufacturing". Enterprise Times spoke to Raj Badarinath about the findings. Other research reports came from Accenture, Anthology, Auditboard, Ciphr, Deloitte, Deltek, Fenergo, Infosys, Intuit, Jitterbit, MRP, MYOB, Pigment and Qualtrics. As well as Sage, SD Worx, Skillsoft, UKG, Workforce Software, and Xero.
Accenture
Accenture published Destination Net Zero. Which analyzed net zero commitments, decarbonization activities and emissions data for the 2,000 largest companies globally. The researchers also interviewed more than 1,000 executives across 14 industries and 16 countries to understand the near-term challenges and priorities of industrial decarbonization.
The report found the number of companies that have set targets for net zero has risen to 37%, up from 34% last year. Despite the reason for tempered optimism, half (49.6%) of the companies that disclose emissions data have presided over increasing emissions since 2016. One-third (32.5%) are cutting emissions. But current observable trends are not on track to reach net zero in their operations by 2050.
The report identified three key steps that organisations must take within the next three years for viable decarbonization pathways that simultaneously pull on as many decarbonization levers as possible:
Target green premiums to finance the first phase of industrial decarbonization
Scale low-carbon power and hydrogen more quickly to guarantee an affordable, secure supply
Drive down the capital and operating expenses related to low-carbon infrastructure
Stephanie Jamison, global resources industry practice lead and global sustainability services lead at Accenture, said, "The rapid, affordable decarbonization of heavy industry requires collective action across the value chain and urgently compressed transformation. We believe this can break the economic stalemate by inspiring new levels of growth and help accelerate net zero in just three years of focus. If heavy industry is burdened with the full cost of decarbonization and fails to meet net zero targets, all industries will fail."
Anthology
Anthology announced the results of its 2023 global research study: Comparing Global University Mindsets and Student Expectations. The survey results reveal the perceptions and realities of generative AI use among university leaders and students in the US. And how they differ from colleagues in other parts of the world. Based on a survey of more than 5,000 current students and university leaders across 11 countries.
Overall, 38% of students in the United States reported using generative AI tools frequently or occasionally, compared to the global average of 23%. However, a significant percentage of US students remain unfamiliar with or do not use generative AI writing tools. Marking a significant divergence in adoption. (22% of students in the United States vs. 12% of students in other countries surveyed).
University leaders in the US are also slower to embrace generative AI. Only 26% report using AI tools frequently or occasionally. This is in contrast to their counterparts in the United Arab Emirates (54%) and Singapore (49%). Who reported the highest use of generative AI tools.
Bruce Dahlgren, Anthology's Chief Executive Officer, commented, "Understanding the dynamic landscape of AI in higher education is paramount. Our latest findings offer universities critical insights into the opportunities and challenges presented by AI tools. At Anthology, we are dedicated to providing solutions that empower our clients to navigate these technologies thoughtfully and leverage them to enhance the educational experience. Innovation in higher education is a journey, and we are guided by our commitment to keep humanity at the helm."
Auditboard
Auditboard has released its 2024 Focus on the Future report. This was based on an annual survey of risk management and internal audit leaders across North America. The report reveals a growing gap between risk and assurance teams' capacity to effectively manage risks. And the reality of today's state of "permacrisis," an extended period of instability and insecurity marked by one disruptive crisis following another.
The top 2024 risk cited by internal audit leaders is cyber and data security. With more than 80% of respondents not only rating this risk highly but also giving it the top spot for expected audit efforts in 2024.
However, the survey also found risk and internal audit teams are still dedicating fewer resources to addressing some key risks. Including two top-ranked risk areas — changing economic conditions (ranked #2) and the ability to attract and retain talent (ranked #3) — that received insufficient audit focus in 2023. This misalignment is expected to continue in 2024.
Richard F. Chambers, AuditBoard Senior Internal Audit Advisor, who authored the report, commented, "The 2024 Focus on the Future report sounds a clear call to action for organizations confronted with the widening risk exposure gap. Internal audit, with its capacity for foresight and understanding, is uniquely positioned to help organizations navigate these challenges.
"However, to do so effectively, internal audit leaders must embrace transformational opportunities — prioritizing strategic planning, AI technology adoption and governance, cross-functional collaboration, and high-impact communications."
Ciphr
Ciphr published an analysis of the ONS 2023 gender pay gap data. It revealed that a shocking 78% of all full-time job roles in the UK, and 81% of such roles held by 50,000 or more workers, have a gender pay gap in favour of men.
Around 12.9 million people (4.9 million women and 8 million men) are employed full-time as professions. With a gender pay gap of 1% or higher in favour of men (in April 2023) – ranging from 26.2% for financial managers and directors down to 1% for waiters and waitresses, youth and community workers.
Claire Williams, Chief People Officer at Ciphr, says, "The latest gender pay gap figures are incredibly disappointing and frustrating – there's no other way to view them.
"The gender pay gap is slowly closing – and, generally, more full-time job roles in the UK have decreased their gender pay gaps than increased them over the past year, which is encouraging. But, there is still such a long way to go to close the gap. Far more needs to be done by employers, and quickly, to reduce embedded salary discrepancies and ensure people are fairly rewarded for the value they bring to an organisation.
"The onus is on all employers – and their leaders – to play their part in championing equal progression for all up the career ladder. Better representation of women and ethnic minorities at all levels, in all roles, is a vital part of driving meaningful change and achieving pay equality."
Deloitte
Deloitte's DEI Institute in collaboration with the Meltzer Center for Diversity, Inclusion, and Belonging at NYU School of Law, released its 2023 study, "Uncovering Culture". This  explores how US workers "cover" or downplay known disfavored identities to fit into mainstream corporate cultures.
60% of respondents have covered at work within the last 12 months. Nearly the same percentage (61%) of respondents who reported covering at work 10 years ago in the first covering study. Among the top reasons workers cite for covering are so that others don't think less of them, to avoid negative stereotypes, and to be seen as competent and/or valuable. Highlighting ongoing fears of discrimination and unconscious bias in the workplace.
The key findings include:
Covering in the workplace remains a widespread practice across demographics and is most prevalent among individuals with multiple marginalized identities.
Younger generations tend to cover more in the workplace than workers over 50.
Covering demands in the workplace — whether explicit or implicit — has adverse effects on professional well-being.
Individuals with "advantaged" identities are also covered, particularly if they are a perceived person of power or privilege.
Greater workforce and leadership diversity, as well as modelling "uncovering" in the workplace, can help disrupt cover culture.
Kwasi Mitchell, Chief Purpose & DEI officer at Deloitte US, said, "Covering in the workplace can be difficult to identify and manage given the subtlety in which pressures to cover can manifest. The data in this report can serve as a useful blueprint for leaders to understand why covering persists in organizations and how to address its root causes. We hope this report and the DEI Institute's thought leadership inspires organizations to make meaningful strides toward fostering a culture of inclusion and belonging in the workplace and in society."
Deltek
Deltek's Digital Trends: Unlocking Growth for Project-Based Firms report reveals that consulting firms perceive the increased complexity of projects to be the greatest threat to the future of project management. However, consulting and research firms have bold plans to ramp up digital transformation to meet the increasing complexities. With 94% of consultancies believing that, if they fail to make significant progress in their digital transformation, they will lose market share. 73% of consultancies plan to increase investment in emerging technologies.
Neil Davidson, Group Vice President of the Professional Services Sector at Deltek, said, "Digital transformation is key to overcoming the rising complexity of projects. It's clear that projects are more challenging during a period of high inflation and uncertain geo-political and economic pressures, with two in five (41%) of trading businesses reporting a rise in the price of goods or services and a need to be leaner with budgets.
"Consultancies recognise the power of emerging technologies in aiding a host of resource management related challenges. There's never been a more important time for firms to enact change programmes across their organisations."
Fenergo
Fenergo published KYC Trends reports for British and US banks.
Rising costs are a significant concern in the UK market. With British banks incurring an average cost of $2,613 to complete a KYC review for a corporate client, up 19% year on year. The global average cost has increased by 17% since 2022 to $2,598.
In the US, 51% of respondents lost at least one client due to slow and inefficient onboarding. In the face of adverse economic conditions, respondents named operational risk as their #1 priority for technology investment. At the same time, legacy architecture topped the list of challenges banks seek to address with technology. In the UK, that figure is only 39%. This may explain why UK firms are prioritizing financial crime risk in terms of their technology investment over the coming year. With 40% of respondents looking to bolster this area of risk. It may also be reflective of the UK's growing reputation as a hub for money laundering.
Fenergo's report, KYC in 2023 – Tackling KYC at a Time of Heightened Global Challenges, provides an in-depth analysis of the time and cost implications for regional and global banks conducting KYC and AML tasks.
Infosys
A new survey report by MIT Technology Review Insights, in partnership with Infosys Cobalt, examines how cloud capabilities play a crucial role in accelerating the global economy's next stage of digital transformation. This spans cybersecurity, sustainability, AI, and more.
The key findings are:
Cloud helps the top and bottom line globally. Over 80% report more cost-efficiency due to cloud deployments. 82% say they are currently tracking cloud ROI, and 66% report positive ROI from cloud investments.
Cloud-centric organizations expect strong data governance (but don't always get it). Perceptions of national data sovereignty and privacy frameworks vary, underscoring the lack of global standards.
All in for zero-trust. Public and hybrid cloud assets raise cybersecurity concerns. However, the cloud is required to grow AI and automation. Because of the risk associated with AI, the zero-trust user paradigm has gained wide acceptance across industries.
Sustainability in the cloud. 54% of respondents say they use cloud tools for ESG reporting and compliance. And 51% use cloud to enhance diversity, equity, and inclusion compliance.
Anant Adya, Executive Vice President and Service Offering Head of Infosys, said, "Cloud has demonstrated a clear ability to impact the bottom line, and organizations globally are committed to next-gen technology development strategies that are powered by cloud.
"The findings from the '2023 Global Cloud Ecosystem' report, which we have created with MIT Technology Review Insights, give us a global view of how technology decision-makers are leveraging cloud resources to grow and transform their operations. With Infosys Cobalt, we aim to harness the full potential of cloud technology to address the various challenges faced by industries, including growth, costs, and innovation."
Intuit
The Intuit QuickBooks 2023 Canadian Holiday Shopping Survey found that consumers are budgeting 33% more for holiday purchases than last year. And that 43% expect to do at least half of their shopping at small businesses.
Puja Subrun, Director of Marketing at Intuit QuickBooks, said, "Small business owners across the country continue to tackle a number of economic challenges like inflation and interest rate hikes, and the holiday season serves as a critical opportunity to increase sales, generate income and help improve business health.
"Canadian consumers have told us they intend to support small businesses this season, and our report offers valuable insights into consumer expectations, helping business owners make the most of this increasing consumer demand. We look forward to providing the necessary tools and resources to ensure small businesses can have a successful holiday sales season."
Key findings include:
Online shopping will play a prominent role this season. With 45% of respondents looking to buy directly from a small business's website. And 60% saying they're watching websites for deals.
Alternative payment options are gaining traction with Canadian consumers. With 51% of consumers planning to use 'Buy-Now-Pay-Later' (BNPL) plans for holiday shopping this year.
To stand out in a sea of competitors, a rewards or loyalty program is more likely to attract consumers. With 66% saying it will play a part in their decision-making this holiday season.
Jitterbit
Jitterbit has published a report titled report ''Integrate to Scale: How Leading Emerging Enterprises are Automating Their Way to Success'. The report found that data processes are hindering the growth of about 87% of organisations trying to scale up their business. As organisations grow, so their processes must evolve. One of the more hidden factors is around automation and integration. The finding is based on a survey of 400 Founders and C-Level executives of venture capital-backed companies in the UK, Spain, Germany and Sweden.
With 78% of leaders of scale-ups surveyed across Europe planning to grow their business by at least 40% in the next 12 months, this is a huge barrier. The scale of the problem is also large. With 38% of respondents having between 26-50 manual processes within the business. And 55% reporting they have between 50-100 manual data processes to manage.
There are several solutions available. Leaders are turning to IPaaS (56%), workflow automation (52%) and low cod platforms (36%) to open up bottlenecks. Integration solutions are also popular. Jitterbit has combined the technologies to allow organisations to have a holistic rather than point solution. This strategic approach is better; point solutions provide band-aids for the worst bottlenecks, often just highlighting or even creating others.
Joost De Bot, Senior Vice President & General Manager, EMEA at Jitterbit, said,
"It's positive to see that business leaders are still confident about growth and 82% of these emerging enterprise companies recognise business automation is key to achieving it. However, it's clear that one of the thorniest challenges they face in automating operations is the sheer number of manual data processes that they still employ within their businesses. These manual processes are not only time-consuming and inefficient, but are typically error-prone.
"Successful enterprises of the future must act swiftly to adopt and automate their business processes to stay ahead. There's no doubt that leveraging integration tools and removing manual processes will play a crucial role in enabling emerging enterprise players to scale the right way and remain competitive in an increasingly competitive market where capital is harder to raise."
MRP
MRP has published an ebook that looks at the true cost of martech stack underutilization.
The ebook covers:
Why, in spite of significant changes in how marketing manages martech, utilization of existing capabilities has decreased
The increasing importance of ending marketing's obsession with platform-centric acquisition strategies
How persistent under-investment in talent to drive martech utilization impacts not only the current state but the ability to capture future benefits of emerging technologies
MYOB
Research published by MYOB reveals that 75% plan to shop during Black Friday this year,  a 13% increase from 2022, with 55% relying on the sales event to save money on Christmas shopping.
Where will the money come from? 52% are concerned about managing their Christmas budget this year. Price is the highest-ranked factor in gift purchase decision-making for 68% of respondents. Followed by quality at 51%. 40% say they will pay for Christmas shopping with a credit card, and 35% will dip into savings.
MYOB's General Manager – SME, Emma Fawcett, said, "Between interest rates, groceries, bills, and general increase in costs, consumers are looking to make their dollar go further this Christmas with discount gift options. While these large discount events can present a challenge for the smaller businesses, the good news is consumers are still looking to support local and Australian retailers.
"Black Friday and the end of year festive season is vital for the revenue of many small businesses around the country. Consumers are feeling the pinch, but if retailers offer quality products and attractive deals, they will look to shop local and support Australian businesses."
Pigment
Pigment published findings from a survey that showed that 89% of finance leaders make decisions based on inaccurate, incomplete data.
Other findings include:
57% of finance leaders are concerned that AI will eliminate their jobs or could become more trusted than professionals
68% of finance leaders would consider input from AI in making a business decision or recommendation
54% say they spend most of their time doing work that doesn't add strategic value to the organization
43% of finance leaders say they are not able to invest in team culture and worker happiness due to preoccupation with low-value tasks
Eléonore Crespo, Co-CEO and Co-founder of Pigment, said, "CFOs and finance leaders serve as the strategic backbone of organizations, orchestrating lasting business success while making reliable predictions in a world where the only certainty is flux. The reality, however, is that finance leaders are over-extended as they try to meet the expectations placed on them. They often don't have access to the right data or technology, they're spending far too much time on low-value tasks, and they aren't able to upskill or evolve their roles. Without changes, they're being placed in an impossible-to-win scenario."
Qualtrics
The Qualtrics 2024 Consumer Experience Trends Report found that 48% of consumers are comfortable engaging with chatbots and AI-powered customer support.
The report identified 4 key trends that will define the consumer experience in 2024:
Human connection is the foundation of a winning AI strategy
Great service beats low prices in the battle for customer loyalty
Digital support is the weakest link in your customer journey
Consumers don't give feedback like they used to, so companies must listen in new ways
Moira Dorsey, Principal XM Catalyst, Qualtrics XM Institute, commented, "Organizations are understandably excited about the potential of AI, but as they incorporate it into their business, they must take customers' concerns into account. Done well, AI-powered services will make human teams more effective and give customers a fast, effective way to get what they need through self-service and automated tasks.
"Great customer service starts with taking care of the humans engaging with customers on the frontline. Customer service experiences are often where people have strong emotions, so they tend to influence future purchase decisions more than any other interaction.
"Digital channels, such as websites and apps, are becoming increasingly critical in shaping the customer experience. Brands that invest in improving the service and support they provide on their digital channels will pull ahead of the pack in customer retention and loyalty.
"Companies need a diverse set of listening tools to understand customers' perceptions and deliver experiences that drive business value. As brands incorporate more unstructured and unsolicited data to understand what customers are thinking from sources like social media, product reviews, chat logs and call transcripts, they should combine it with operational data, such as average spend and visit frequency, to gain insight into what consumers are doing to understand how to serve them better."
Sage
Sage published the results from the Path for Growth: Bridging the SME Sustainability Reporting Gap. It led the research in partnership with the International Chamber of Commerce (ICC), PwC UK, and Strand Partners. It was based on a survey of 6,423 small and medium-sized businesses (SMBs).
Sage, to date, has published three press releases detailing the findings from the US, the UK and Canada.
The report found positively that an increasing number of SMEs understand sustainability is critical to business growth. In 2022, 76% of those surveyed said sustainability was important to them, a number that rose to 83% this year. SMEs also reported feeling pressure to be more sustainable from their many stakeholders: customers topped the list at 59%. But others like government (26%) and employees (8%) were also factors.
In the US, SMEs are interested in enhancing their sustainable business practices but place other business priorities first. In Canada, 74% of Canadian SMBs feel environmental reporting standards and frameworks are too complex.
While the research is interesting with many data points, the authors have proposed recommendations for standard setters and the government to improve the consistency of terminology and standards. And to make reporting requirements proportional to the size of businesses.
Elisa Moscolin, Executive Vice President of Sustainability & Society at Sage, said, "Beyond the figures, the report tells us one key thing: there is in an indelible connection between sustainability reporting and action – SMEs can't fix what they can't see. Tech is a huge part of that – 63% of SMEs told us the right digital tools will make it easier for them to report, and we are committed to being part of the solution there with tools like Sage Earth.
"But it will take an ecosystem to get SMEs – and society at large – to embrace sustainability, and we hope to partner closely with governing bodies and governments to make the reporting landscape more accessible for SMEs across the world."
Sage also published a report, Empowering SMEs in The Digital Decade: the 600 billion EUR opportunity. It contains policy proposals for ensuring that the EU's ambitious Digital Decade programme – which sets out digitalisation targets to be achieved by 2030 – stays on course. This follows speculation that the EU will not reach its goals. Despite a range of new initiatives intended to bolster the use of tech in the region.
The recommendations include the mandating of e-invoicing – which would create an enabling environment for SMEs to get paid on time and enjoy greater productivity – as well as the uptake of responsible AI and the introduction of a Digital ID.
SD Worx
SD Worx published research that found that 40% of employers in the UK confess that external recruitment is their preferred hiring method. In Europe, the percentage is higher: France and Norway (48% each), Spain and Poland (46% each), Italy, Ireland and Sweden (41% each).
Organisations across Europe struggle with managing internal mobility. However, employees do, too. With 65% confessing to no immediate interest in taking on a new job within the same company. The findings may offer up a whole new rationale for why internal mobility isn't jumping out at either businesses or employees as an attractive option.
Rachel Clough, UK Country Lead at SD Worx, comments, "Businesses have long mulled over whether internal or external recruitment represents the best and most cost-effective means of filling a vacancy. As with most things in life, there are pros and cons with both approaches, but one thing's for sure: executing an internal mobility strategy can pay big returns for employees and businesses alike.
"In a working world where employees expect personalised approaches and purpose at work, businesses should be mapping out how they can give employees greater control over personal career development. This has a key role to play in boosting employee engagement and strengthening your hand in a job market that's in constant flux.
"It's an approach that requires investment in time and money from a top-down level and one which necessitates the right mix of human interaction and the modern tech tools employees crave. It won't happen overnight but those prepared to put the work in will benefit from increased visibility into the skills and talents of their workforce. This will undoubtedly provide a real agility and a level of resilience whatever surprises the economy has in store for us."
Skillsoft
Skillsoft released findings from its latest Corporate Social Responsibility (CSR) at Work Report. The study reveals that only 13% of surveyed working professionals say their organizations' CSR commitments are driven by "doing the right thing". This is a significant drop from 40% who said the same last year. Instead, as altruism of the past gives way to external pressures, half of the respondents shared that corporate CSR efforts are now primarily driven by customer feedback, government mandates, and public perception.
Key findings include:
Two-thirds of respondents say CSR has become more important since last year. The largest portion said efforts are now being driven by the C-Suite. A shift from last year's findings that showed managers leading the charge.
Under C-Suite leadership, 55% of respondents also reported CSR budgets increasing for the second consecutive year. With training and education emerging as the top areas of investment (41%).
When asked about the top three benefits of CSR investment, respondents cited improved brand recognition, business reputation, and sales and customer loyalty, respectively.
Michelle Boockoff-Bajdek, Chief Marketing and Sustainability Officer Skillsoft said, "CSR has the potential to drive positive change for the world, but it must stem from genuine, meaningful action. When executed correctly, CSR programs effectively balance purpose, product, and profit to create shared value for all stakeholders – customers, investors, and society at large.
"Consistent training coupled with full company support will ensure these initiatives are ingrained in every facet of the organization – from sales to operations and finance, and everywhere in between. Whether organizations are just starting or have been on their CSR journey for years, authenticity and education are key and must be interwoven into all aspects of the business."
UKG
A new report on holiday season retail trends from UKG found store traffic and shopper demand are up year over year. 96% of retailers (40% in 2022) have plans to increase headcount in stores for the 2023 holiday shopping season. However, recruiting staff continues to prove difficult.
32% say staffing shortages limit their ability to adequately care for customers at least weekly. And 75% say shopper expectations are higher than what their stores can deliver
1 in 3 retailers deal with angry or aggressive shoppers in stores at least weekly. With increases in theft, people are less likely to want to work in retail
82% of retailers say store employees want more scheduled flexibility than they currently provide. 1 in 3 say managers are quitting in order to get it
93% of retailers say their stores are struggling to meet sales goals. Nearly a third (31%) say staffing shortages are the cause
Rob Klitsch, Industry Principal, Retail and Hospitality at UKG, said, "Understaffing in retail has been a problem for years. Hiring people is an uphill battle because of increased competition in and outside of retail, and retaining staff is challenging because only half of employers are prioritizing things like workplace culture (54%) and supportive managers (48%). More leaders need to understand that their most critical success factor is their people. Investing in the employee is always good for business."
UKG cites how Costa Coffee has helped to solve the problem with AI-powered staffing and strategic workforce planning technology from UKG. It is a solution that other retailers may want to consider.
Workforce Software
WorkForce Software released the findings of its 2023 report with SAPinsider. Titled "The SAPinsider HCM and SAP S/4HANA Report," which it co-sponsored with Rizing.
The SAPinsider HCM and SAP S/4HANA Report identifies five key factors that distinguish leaders from laggards in workforce management: Time and Attendance, Compliance, Efficiency, Employee Experience, and Communication. The report also offers a series of actionable steps for organizations to improve their HXM approach. Emphasizing the importance of evaluating existing human capital management methodologies, making ROI-centric investments, ensuring compliance, embracing and overcoming HXM challenges, and prioritizing employee experience.
Sandra Moran, Chief Marketing and Customer Experience Officer of WorkForce Software said, "The adoption rate of time and attendance technology is quite high for leading businesses and their deskless workers — it's the one place these essential employees go to on every shift to clock in and out, fine-tune their schedule, communicate with their manager, and receive the tools they need to be successful.
"Companies that invest in modern digital EX solutions which are built on the time and attendance foundation will see an immediate return on their investment and reap the rewards of a more engaged and productive workforce that feels connected and empowered to contribute to the success of the business."
Xero
Xero released its State of the Industry Report for US accounting and bookkeeping practices in 2023.
75% of the practices surveyed saw an increase in revenue over the previous 12-month period
73% reported an increase in profit
Of those reporting an increase in revenue, leading reasons for this rise include an increase in clients (58%), the rollout or request for new services (45%) and the use of cloud software (35%).
In addition to its technology focus, Xero's report highlights increased investment in client advisory services (CAS) – which include forecasting, budgeting and financial strategy. Nearly half of all practices surveyed now offer CAS (41%). With nearly one-fifth of those practices having implemented these services in the past 12 months. CAS is an important catalyst for potential growth. According to survey data indicating that respondents offering CAS added more clients than those not offering CAS: 58 new clients compared to 33.
Ben Richmond, US Country Manager at Xero, said, "Accounting and bookkeeping practices across the board are reaping the benefits of the latest technology and client engagement trends. Our hope at Xero is that the State of the Industry Report provides a foundation for firms to spot potential growth areas in their businesses and identify new ways to better serve their clients."
Xero also published the Money Matters report. It found that economic fragility is causing half (50%) of small business owners to worry about their financial futures. Almost three-quarters (72%) of small business owners admitted experiencing cash flow issues in the past 12 months, with one in 10 experiencing significant difficulties.
Leigh O'Neill, EGM Money at Xero, said, "Cash flow challenges are more than just balance sheet discrepancies; this research reveals they are deeply personal struggles for business owners. The inability to pay themselves, coupled with the emotional and physical ramifications, paints a poignant picture of the sacrifices and struggles inherent in running a small business."