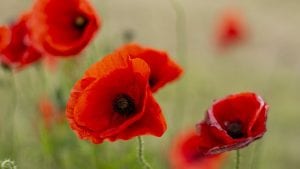 Last week Appian announced significant updates to its partner. Celonis launched Process Intelligence (PI) Graph at Celosphere. Enterprise Times spoke with Divya Krishnan, Vice President of Product Marketing and Manuel Haug, VP Product at Celonis, about the announcement.
Slack announced the appointment of Denise Dresser as its new CEO, after Lidiane Jones announced her departure. The Eden Exchange announced a partnership with Valutico, an Austrian headquartered business valuation software. Shawbrook, a UK-based specialist savings and lending bank has leveraged the Pega low-code platform to transform its personal loan process.
Acquisitions
Accenture has agreed to acquire Solnet, an IT services provider with deep technology consulting experience for New Zealand government and private organizations across multiple industries.
Appointments
Anaplan has promoted Adam Their to the role of Chief Product and Technology Officer. He will oversee the company's core engineering teams and its global product organization.
FourKites announced changes to its senior leadership team. Sean Fallon returns to FourKites as Chief Strategy Officer to drive strategy and support continued growth. Chief Product Officer Priya Rajagopalan takes on an expanded role. This role closely aligns customer operations and product development teams to maximize customer value. In addition, Mike DeAngelis joins as Head of International Solutions.
Leapwork has appointed Board Members Lou Shipley. As well as two new members of the management team: Mike Anand as Chief Marketing Officer and Robert Salesas as Chief Technology Officer.
Salesloft announced the appointment of Randy Littleson as its Chief Marketing Officer.
Vena announced two leadership changes. Tina Goulbourne, formerly Chief Operating Officer, has assumed an expanded role as Chief Operating & Customer Officer. Ilene Landon has joined as Senior Vice President of Professional Services.
Business
Accenture and Workday, Inc. announced an expanded collaboration to help companies accelerate their adoption of skills-based talent strategies and help unlock greater agility and potential.
Accenture and Avanade have launched new offerings applying Microsoft Fabric. To help organizations accelerate data readiness, make insights more accessible, and create a foundation for AI — all powered by a practice of 4,000 Fabric-certified professionals. Building on their recently announced collaboration around generative AI, the companies are also delivering new capabilities. These will help clients customize and extend Microsoft Copilot solutions to reimagine work with generative AI.
ADP and Convera, a leading global B2B payments Fintech, announced a collaboration to offer a comprehensive end-to-end payroll and payments solution to ADP clients.
Altair has signed a memorandum of understanding (MOU) with the Universiti Malaysia Perlis (UniMAP). This will drive knowledge, innovation, and sustainable technological progress in Malaysia.
Data from BICS shows China's Golden week drove a large spike in roaming data volume during the period. With China removing its three-year-long COVID travel restrictions at the start of this year. This shows the first promising signs of travel recovery across the region. The level of inbound roamers (people travelling into the country) across the week increased by 152% from the previous year. At the same time, outbound roamers (people travelling from China) doubled from last year.
Helped by academic and infrastructure support from Brillio, Vidya Prasara Vidya Mandira School (VPVMS) at Hejamady Kodi in Udupi district recently earned the rare distinction of achieving 100% pass percentage in the Karnataka Secondary State Board Examination for 2022-23.
Clari has doubled its customer base in EMEA (Europe, Middle East, and Africa). As enterprises are increasingly consolidating on the Clari Revenue Platform to run their end-to-end revenue process. Following Clari's acquisitions of Wingman (June 2022) and Groove (August 2023), adoption of the Clari platform in EMEA has surged. As customers seek a single enterprise-grade platform to manage all internal and external revenue workflows — including revenue forecasting, sales engagement, conversation intelligence, deal management, mutual action plans, and more.
Creatio revealed its continued partnership with Reddytec, a Swiss company specializing in IT Consulting around Enterprise Service Management. Creatio also announced its partnership with Zolution. Zolution is a leading CRM consultancy dedicated to helping businesses optimize their customer relationship management strategies.
Fivetran has deepened its relationship with Microsoft. Announcing its support for Microsoft OneLake through integration with Microsoft Fabric as a new data lake destination. Fivetran has been named a Microsoft Fabric Interoperability Partner.
John Galt Solutions has partnered with ​leading supply chain visibility provider ​FourKites​​​​. The​ partnership accelerates a company's ability to tap into a comprehensive set of real-time supply chain insights and visibility data. To gain a transparent and full view of its end-to-end supply chain.
FloQast announced that it has achieved ISO 27701 certification. This certification is an extension of the ISO 27001 standard for information security. This demonstrates FloQast's commitment to the protection and privacy of its customers' data.
Opkey and KPMG LLP recently announced that they've entered a strategic alliance. With the goal of bringing together Opkey's leading test automation platform and KPMG's award-winning delivery services.
Pluralsight announced a strategic partnership with Elice, a leading Edtech company in Korea. Through this partnership, Elice will leverage Pluralsight's hands-on, immersive and domain-specific technology learning content. As a strategic complement to Elice's existing online learning offerings currently available in Korea. Pluralsight content will be offered through Elice's LXP platform and translated and localized using Elice's proprietary AI technology.
Qlik announced that the Qlik Cloud Government has achieved StateRAMP Moderate Authorization.
Striim announced the expansion of its strategic partnership with Google Cloud. Now generally available within the Kingdom of Saudi Arabia (KSA) region.
Versapay announced today that Power Cloud Consulting, a distinguished NetSuite Alliance partner specializing in delivering comprehensive solutions to their clients, has been named a Versapay Premier Partner.
Wolters Kluwer Legal & Regulatory US announced a new collaboration with the German publishing company C.H.Beck. Kluwer Arbitration and Kluwer IP Law subscribers can now gain integrated access to key titles from C.H.Beck. They have easy access to the most complete and valuable analysis in arbitration and IP law.
Zuora expanded its partnership with Avalara, Inc. to provide Zuora customers with access to Avalara E-Invoicing and Live Reporting.
Customer
11:11 Systems, a managed infrastructure solutions provider, published a new case study with Rivermark Community Credit Union.
Aderant announced Pinsent Masons has selected and gone live with a firmwide rollout of its industry-leading iTimekeep solution. This will address current business needs and future growth opportunities.
Chartered Accountants Australia and New Zealand (CA ANZ) are using the Boomi platform to revitalize member digital experiences, streamlining skills assessment and building personalisation into a new member portal.
Dairy and beverage producer and distributor APU Company (APU) is using the Boomi platform, supported by a custom API framework, to improve operational visibility and performance, accelerate time to market, and remove technical risk. MMA Offshore (MMA) is using the Boomi platform to provide consistent employee master data management across its line of business applications.
Digital Workforce and its partner Atostek have delivered Kainuu – welfare region a legacy data-archiving project that consisted of extracting old patient – and client data from Kainuu's Pegasos patient data system using Robotic Process Automation (RPA), converting it and transferring it to Kela's (The Social Insurance Institution of Finland) Kanta – archive in under eight months.
BRITA SE, a German water filtration company, has selected Kinaxis Inc., the leading supply chain management platform, to bring concurrent planning to its supply chain.
Egress Software Technologies Ltd has adopted the Luminance next-generation technology to automate the work of its legal department.
Webb County District Attorney's Office will be deploying NICE Justice digital evidence management. One of the AI-powered solutions in NICE's Evidencentral platform, to streamline the criminal justice process. Club Med, a worldwide leader in premium all-inclusive vacations, has successfully expanded its deployment of NICE CXone into its global operations. Providing advanced remote work capabilities for agents and real-time statistics to improve operational efficiencies worldwide.
PRS for Music has extended its partnership with Oracle by moving its royalty payment database to Oracle Exadata Database Service on Oracle Cloud Infrastructure (OCI).
Crawford County Memorial Hospital, Golden Plains Community Hospital, Murray-Calloway County Hospital, Nashville General Hospital, and Sarah D. Culbertson Memorial Hospital and Culbertson Clinics have selected Oracle Health's CommunityWorks. This is an integrated electronic health record (EHR) that supports the clinical, financial, and operational needs of smaller hospital operations in acute and ambulatory settings.
Kanbawza Bank (KBZ), the largest privately-owned bank in Myanmar, continues to modernize its banking operations with Oracle. By upgrading to the latest versions of Oracle FLEXCUBE Universal Banking and Oracle Banking Payments, KBZ has been able to rapidly scale its business to deliver new services to the market while increasing efficiency and lowering costs.
TEAM IM, a leading New Zealand information management services provider, announced plans to launch TEAM Cloud. This will be the country's first locally owned and operated hyper-scale cloud. TEAM IM will run services atop Oracle Alloy, a complete cloud infrastructure platform that enables Oracle partners to become cloud providers.
Natura &Co, a global, multi-channel, multi-brand cosmetics group that includes Avon, Natura, The Body Shop and Aesop, announced that it has adopted Oracle Cloud Infrastructure (OCI) to meet growing global customer demand for its beauty products.
RoboMQ announced that it has used a personalized and flexible pricing plan to implement Hire2Retire for the YMCA of Greater Boston.
Costa Coffee, one of the world's largest and best-known coffee shop chains, is optimizing store staffing. Also strategically planning long-term labour decisions with AI-powered UKG workforce planning and forecasting solutions for frontline and hourly workers.
Financial Reports
Experian
Experian revealed results for the six months ended 30 September 2023.
Statutory Revenue up 6% Y/Y to $3,414 million
Statutory operating profit rose 56% Y/Y to $799 million
Consumer Service's organic revenue is up 6%. We now serve 178 million free members, up 21 million year-on-year
Q1 organic revenue growth was 5%, with Q2 organic revenue growth also at 5%. Taking total revenue growth from ongoing activities to 5% at constant exchange rates and 6% at actual rates
All regions contribute positively. Double-digit growth in Latin America, a good performance in North America, improvement in EMEA and Asia Pacific, and resilient growth in the UK and Ireland
Brian Cassin, Chief Executive Officer, commented, "We delivered good growth in H1. We grew in every region and across both B2B and Consumer Services. Our growth is due to the breadth of our portfolio, contributions from new products, and ongoing new customer wins. Overall, we are successfully executing our strategy for growth and this continues to help us to navigate the macroeconomic environment well.
"Revenue growth was in line with our expectations, up 6% at actual exchange rates from ongoing activities and 5% at constant exchange rates, with organic revenue growth of 5%. Benchmark EBIT margin expansion was up 20 basis points at constant currency, and we delivered Benchmark earnings per share up 8%.
"For FY24, we continue to expect organic revenue growth in the range of 4% to 6% and modest margin accretion, all at constant exchange rates and on an ongoing basis."
N-able
N-able reported results for its third quarter ended September 30, 2023. John Pagliuca, President and CEO of N-able, said, "As the Age of the MSP advances, the IT outsourcing market remains strong. Compelling market trends are driving MSP growth, including the fast-moving shift to consolidate and modernize their environments, the movement upmarket, and increasing security standards – all centred on the need to support the expanding small and medium enterprise IT ecosystem.
"We added new capabilities in the third quarter to meet these evolving market needs, including exciting developments to our security suite. As we move forward, our vision is clear, and we are invigorated by the opportunity to elevate our standing as a vendor of choice for MSPs."
Third Quarter Revenue Increased 15% Year-Over-Year or 13% on a Constant Currency Basis
Maintained Full-Year 2023 Revenue Growth Outlook of 13% Year-Over-Year
Raised Full-Year 2023 Adjusted EBITDA Outlook to $139.2 – $139.7 million with Adjusted EBITDA Margin of 33%
NICE
NICE announced results for the third quarter ended September 30, 2023.
GAAP figures were:
Total revenue was $601.3 million and increased 8%
Cloud revenue was $403.3 million and increased 22%
Cloud gross margin was 65.1% compared to 64.1% last year
Operating income was $113.6 million and increased 26%
Operating margin was 18.9% compared to 16.3% last year
Barak Eilam, CEO of NICE, commented, "We are pleased to report another strong quarter exceeding the high end of our guidance range on both total revenue and earnings per share for the third quarter. Our record revenue was driven by another outstanding quarter with cloud revenue growth of 22%, which is the fastest growth rate in our industry on the largest cloud revenue base.
"Our robust top-line result was paired with another quarter of industry-leading, unrivalled profitability demonstrated by further strong growth in operating income, operating margin and earnings per share. Our newly announced $300 million share buyback program reinforces our confidence in the strength of the underlying fundamentals of our business and our rock-solid financial profile.
"We are leading the CX market riding the strong forces of cloudification, platformization and AI. With record pipeline driven by digital and AI, we are well positioned to finish the year on a strong note and are pleased to provide our initial financial outlook on both top line and profitability beyond this year, reflecting the strength of our market leading position."
UKG
UKG announced a business update for the fourth quarter and fiscal 2023, ending September 30, 2023. Chris Todd, CEO at UKG, said, "We began the year with our first-ever $1 billion revenue quarter and closed out Q4 in remarkable fashion, including signing the most multimillion-dollar SaaS deals in our history. Overall, it was a big year for customers reinvesting in their UKG solutions, and ARR bookings continued to grow at a strong rate over the last 12 months.
"We also had a record-breaking quarter for our UKG InTouch timeclocks, which customers use to connect to our modern cloud solutions and make life easier for their frontline workers. As a business, we've made exceptional strides in profitability, and our focused investments in key areas, such as the SMB market, are generating significant growth. Thanks to the investments we've made in our products, our people, and our customers, fiscal 2024 will without a doubt be the best one yet."
Funding
Accenture has invested in Vū Technologies, a technology company specialising in virtual production and filmmaking. Vū helps companies create immersive, engaging experiences through a combination of real-time computer-generated imagery and live-action filming.
Product
6Sense announced the launch of 6Sense Campaigns for LinkedIn, a new campaign management integration with LinkedIn, the world's largest professional network.
Act-On is expanding its omnichannel marketing capability to include direct mail. Enabling marketers to reach customers and prospects across both physical and digital channels.
Altair announced significant upgrades to Altair HPCWorks, its high-performance computing (HPC) and cloud platform. New tools and integrations include an AI-enhanced user portal, next-generation technology for distributed workflows, advanced HPC monitoring and reporting, and easier-than-ever cloud scaling.
Celigo announced new enhancements to its recently announced suite of embedded artificial intelligence (AI) capabilities. These AI capabilities include the industry's first AI-powered Error Management solution that leverages AI and machine learning (ML) to auto-resolve 95% of API and integration errors while reducing error-resolution time by 90%.
At Celosphere, Celonis also launched a new Material Emissions App. Making it easier for customers to continuously measure, report and reduce Scope 3 emissions in procurement.
Cezanne announced its November system release. This includes a range of customer-led enhancements, performance updates and more time-saving automation.
Planet Crust released Corteza 2023.9. The update includes the new Corteza Studio, DAL Schema Alterations, UI improvements and more.
DocuSign announced the launch of WhatsApp Delivery. It allows users to close deals faster by using the world's most popular messaging platform. The DocuSign eSignature integration of WhatsApp sends users real-time notifications that link directly to agreements and enable quick, secure signing.
Freshworks announced that Freshsales is now available as part of AWS Marketplace Vendor Insights, a unified web-based dashboard operated by Amazon Web Services (AWS). This gives governance, risk, and compliance teams access to security and compliance information.
Malbek announced the launch of its groundbreaking Goals and Benchmarking feature. This innovation further solidifies Malbek's commitment to revolutionizing the way businesses manage contracts, monitor performance, and optimize their processes.
Data productivity provider Matillion announced its AI vision. With a range of GenAI functionalities to put AI in the hands of every data practitioner, coders and non-coders alike.
Mendix launched its newest product offering, Private Mendix Platform. For enterprises with stringent security requirements or complex governance needs, the Private Mendix Platform delivers enhanced security. With complete data control across the entire software development lifecycle, and an unparalleled development experience for highly regulated organizations.
Newgen Software introduced NewgenONE Marvin – a GenAI-powered enhancement – to its end-to-end automation platform, NewgenONE.
Ontra announced the integration of OpenAI's GPT-4 into its AI engine, Ontra Synapse. This addition will advance Ontra's Legal Operating System. This automates the most critical legal workflows for private market firms.
Redwood Software announced that its enterprise workload automation solution RunMyJobs is now part of SAP's industry cloud portfolio for the utility industry.
RingCentral announced the general availability of RingCX, a native, AI-first contact centre. With new capabilities powered by its RingSense AI platform.
ServiceNow launched a major expansion to its Now Assist generative AI portfolio with new capabilities to transform experiences and increase productivity.
Wolters Kluwer Corporate Performance and ESP has integrated ESG reporting and disclosure functionality from CCH Tagetik into its Enablon ESG Excellence solution. Wolters Kluwer Compliance Solutions has launched Small Biz Wiz. A system designed to support new requirements in the collection, reporting and analysis of small business lending data.
Zoho announced Zoho Practice, a one-stop solution meticulously crafted for the modern accounting firm. This launches with extensive client management, document management, task management, timesheet and billing capabilities. The practice management solution comes pre-integrated with Zoho Books (accounting app) and Zoho Expense (travel and expense management app). Providing a comprehensive central repository while enabling seamless interoperability between an accounting practice and their client's finances.
Zoho also announced the integration of the newly launched Zoho Payroll for UAE with Zoho People. Zoho has also updated Zoho Forms, adding new features. Including interactive Card Forms, Audio/Vido fields, Accessibility forms and an enhanced Date/Time field.