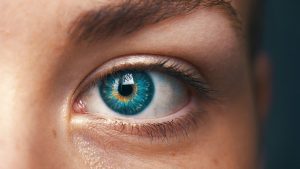 An increasing number of surveys show that there is decreasing trust in AI. Yet, at the same time, organisations are rushing to adopt it as the industry positions it as the latest magic solution to better business. So, how can we improve trust?
Karina Buschsieweke, Director of Product Strategy at Appian, believes the key to solving the problem is continuous improvement. It's a view that suits AI. New facts come in, and they lead to new connections. If AI isn't in a continuous state of improvement, then its effectiveness is limited.
Buschsieweke believes that getting processes and data right is the key to improving AI. Appian's Data Fabric, she said, "enables us to flexibly change as the world changes." It means that an organisation will be able to capture all the data, irrespective of where it comes from, to feed its AI.
A new product, Process HQ which is due to be launched in 2024 will, "automatically provide you with insights on where your process might not be so efficient." Taken together, Buschsieweke says, "This will kick off a new revolution for continuous improvement. Because this functionality will constantly tell you where you can change and improve based on the data fabric, which makes it very easy to mine all your enterprise systems."
One of the underlying reasons for a lack of trust is data quality. This is where Buschsieweke also sees process analysis as a major benefit. She commented, "This exercise of preparing data for process mining has always been great to look at the data quality."
To hear what else Bschsieweke had to say, listen to the podcast.
Where can I get it?
You can listen to the podcast by clicking on the player below. Alternatively, click on any of the podcast services below and go to the Enterprise Times podcast page.