Six months after Shawbrook, a UK-based specialist savings and lending bank, leveraged the Pega low-code platform to transform its personal loan process, it has transformed its buy-to-let mortgage underwriting process.
Shawbrook didn't just look at its existing processes and replicate them on the lode-code platform. Instead, it engaged with Pegasystems partner labb. labb previously assisted Shawbrook with the implementation of the personal loan process. The benefits from that first application were significant. It reduced the manual tasks performed by customer service representatives by up to 30%. It also increased the conversion of clients from application through to completion to 90%, up from 60%.
labb has now helped Shawbrook to redesign the entire underwriting process for customers and staff and then helped Shawbrook to quickly implement it using the Pega Platform. During this period, the labb team supported and upskilled the Shawbrook team so that moving forward, it will become more self-sufficient in improving other processes. The Shawbrook team will take responsibility for the customer experience with its technology and partner with experts for everything else.
Russ Thornton, chief technology officer of Shawbrook, said, "Our 'best-of-both' strategy combines our deep human expertise with best-in-class technology. This second phase of our Pega journey continues to drive even better customer experiences as well as, and really importantly, our colleague experience through automation and easy-to-use low-code user interfaces."
Phase 2 complete
This latest automation went live in May 2023. Using Pega and other solutions, Shawbrook has managed to reduce its mortgage processing times fourfold. The automation has also increased underwriter productivity threefold. The result is that it is able to deliver a better customer experience with a more efficient and faster service.
When looking at the process, it is considered end to end, from the initial letter of intent through to the full mortgage offer. Shawbrook has managed to cut the time of the whole cycle from 40 days down to 11 days on average. Incredibly, between September and October, the process averaged only four days. What isn't clear is whether this was in part due to the fall in applications. Within the UK, mortgage approvals fell from a high in June 2023 of 54,585 to only 43,328 in September (source TradingEconomics). The numbers for Shawbrook were not available.
Pega made a difference in its ability to deliver frictionless data input, rules-based checking of applications, automatic status updates and provide a single view of the customer for agents. Underwriters are now able to process 20 applications a week, rather than six, through improved efficiency and fewer interruptions from status update requests.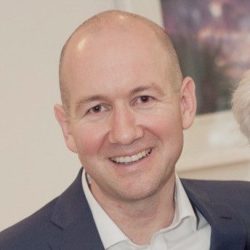 Steve Morgan, banking industry market lead, Pega, "Having a timely, transparent mortgage application process is vital in the current UK housing market. Shawbrook is already seeing impressive efficiency gains that are positively impacting customers and the bank. As Shawbrook continues to roll out Pega Platform to other areas of the business, we look forward to seeing the results."
Enterprise Times: What does this mean?
Buying a low-code platform for a single process improvement doesn't make sense. Shawbrook has proven this by methodically moving through its least efficient processes and delivering benefits. It hasn't finished, either. The team will now digitise end-to-end customer journeys. It will look at automating internal processes to save time and effort. One of the initial areas of focus is how long new and existing customers open an account and make their first deposit.
Pega is delivering clear advantages to Shawbrook with the assistance of a trusted partner labb. It will be interesting to see what the firm automates over the next few months and whether it considers innovative business processes rather than just automating the existing ones.
Pegasystems accelerates financial services fraud investigations