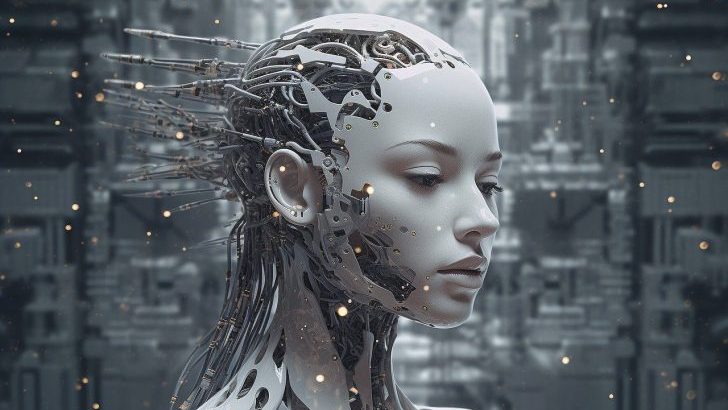 Icertis has published a report that looks at business leaders's attitudes towards generative AI and the impact it will have. The report, titled, The Future of Generative AI: C-Suite Perspectives for 2024 and Beyond, is based on a survey of 500 C-level executives from large enterprises in the US and UK.
There is no PDF download of the report. Instead, Icertis decided to post it as an interactive set of seven web pages. These work on both mobile and desktop devices. The report is not long. taking only a few minutes to read. It contains some interesting insights into how the thinking around AI is evolving in the CSuite.
There is little doubt that AI will continue to impact business in 2024. In this report, Icertis did not ask the obvious question of by how much; instead, it went deeper to ask how. Recent research by Infosys showed that a majority of businesses are investing in generative AI. Other research has noted that over 90% of leaders think it will have an impact.
Monish Darda, CTO and Co-founder of Icertis commented, "We are living in a revolutionary era for technology with the proliferation of generative AI, yet the question remains whether AI will live up to the hype in terms of its value for businesses. According to this survey from Icertis, the resounding answer from forward-looking leaders is yes – and the profound effects of AI on the enterprise are imminent.
"2024 will be pivotal to determine which use cases deliver tangible outcomes as companies tap into rich data pools that exist within their own organizations, enabling them to harness the full power of AI and bring it to life across critical functions like legal, finance, procurement, and ESG initiatives."
What were the insights that Icertis found?
Generative AI is going to have an impact on the bottom line; nearly half believe it will within a year and more than 80% of respondents within the next five years. What the report doesn't indicate is why organizations don't see it having an impact. Are remainder luddites, or do they have a different view, and if so, what is it?
What is different about this research, is how respondents see generative AI impacting the top line. 56% see that it will incite greater competition, leading to a minimization of gaps between competitors. The inference is that those companies that do not embrace generative AI across business functions may lose out on revenue through a lack of efficiency and focus.
There is some hesitation in adoption though, with challenges such as privacy, data security, compliance and ethics, all factors. The top concern, however, is the impact on employment levels; 42% said it was their top concern.
It is not just for their employees that leaders fear the advance of generative AI. 90% of executives worry that AI will ultimately automate strategic initiatives that the C-suite manages! 46% believe it is an immediate concern. While there is a belief that adopting AI will require staff to have new skills and even new roles in the organization, roughly half believe employment will reduce, and the other half that it will increase.
Who is responsible for generative AI investments?
This is an interesting question with the massive impact of generative AI on organisations. While 45% thought this was strategic and led by the CEO, 33% felt it was the domain of the CTO or CIO as a technology initiative. The report does not highlight who else might bear the responsibility, though 4% thought it should be shared. The authors strongly believe that centralising the budget is the right approach as it enables a clear vision and a more consistent set of guardrails.
IT, Finance and Marketing were cited as the three top areas for investing in IT. This is strange, with service and sales often seen as the early adopters and procurement and legal having been seen as having an early target for generative AI use cases. Recent research by Wolters Kluwer showed the importance of generative AI, with 73% of lawyers expecting to integrate generative AI into their legal work.
The guardrails
Data security and ethics are key concerns, with cost coming in third. Ethics, and especially the use of public generative models, highlighted some stark differences between US and UK leaders. The more (perhaps) conservative UK respondents indicate that 30% would allow them to use models like ChatGPT. In the US, that figure is 40%. Again, a qualitative question around why the differential would have brought greater depth. Is this a lack of trust in the data, concerns about copyright or something else?
Enterprise Times: What does this mean
While Icertis will have been disappointed that procurement and legal did not feature high on the agenda for generative AI change, that does not mean it will not have an impact.  The new Icertis Contract Intelligence Copilots are already saving 40% of lawyers' time in contract risk reviews. The ROI is proven, and organisations should asses where the hard benefits of deploying generative AI are.
There is little doubt that generative AI will change how organisations work across all functions. What leaders must do is centralise the approach or face having siloed technology yet again. They need to consider their investment as strategic. Focusing projects on specific areas where the ROI is already proven and the products mature.
The report is also supported by an IDC executive Snapshot. This looks at how the Icertis generative AI applications for enterprise contracting stand to improve contract lifecycle management (CLM) technology.
A worthwhile read, the survey data may have some further insights within it that the authors have not yet pulled out. It will be interesting to see whether it leverages the survey data again. Perhaps in a larger, more extensive report that provides a fuller look at the data points of the survey.
WCC and Icertis look at the state of commerce and contract management