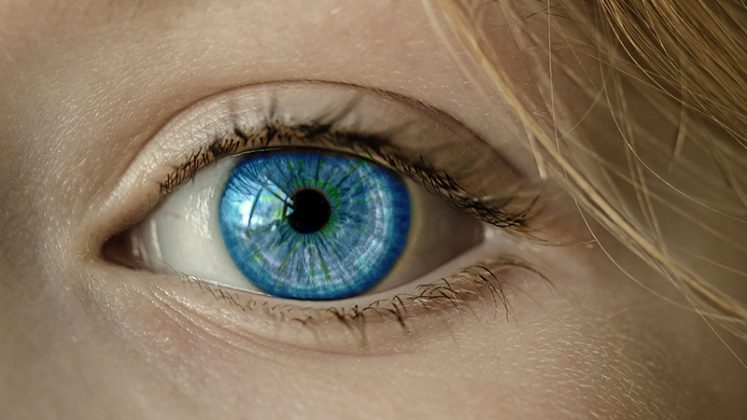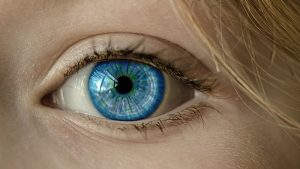 Several interesting reports were published last week. Salesforce and Tableau published the State of Data and Analytics report. Nexcess published a report on economic shifts and their impact on the dwindling traditional commerce sector in the US.
A report by World Commerce and Contracting, supported by Icertis, identified the current state of commercial and contract management and what investments are needed to improve it. Ping Identity has released a survey that evaluates consumer sentiment when it comes to engaging with brands online.
ADP
ADP published its October National employment report. Private sector employment increased by 113,000 during the month, and annual pay rose 5.7%. Nela Richardson, Chief Economist of ADP, commented, "No single industry dominated hiring this month, and big post-pandemic pay increases seem to be behind us. In all, October's numbers paint a well-rounded jobs picture. And while the labor market has slowed, it's still enough to support strong consumer spending."
Of the 133,00 jobs, 107,000 were in service industries, and 45,000 of those were in education or healthcare. Professional/Business Services jobs fell by 10,000, the hardest hit sector.
Alteryx
Alteryx released its inaugural Global Impact Report. It measures Alteryx's progress against its key impact pillars and highlights its accomplishments in 2022 with respect to Alteryx's people, its impact on the planet and its corporate governance and ethics.
Highlights from the report include:
Paying it forward: In 2022, employees donated over 6,400 hours to over 300 nonprofits through the Alteryx for Good program
Providing Humanitarian Aid: Alteryx has raised over $140,000 for Ukrainian relief efforts through employee giving and corporate matching
Protecting our planet: Alteryx developed its first greenhouse gas (GHG) inventory to measure the carbon emissions associated with the company's global operations. The first step needed to be able to reduce Alteryx's environmental impact
Advocating for Diversity, Equity, and Inclusion: The team uses the Alteryx platform to measure diversity hiring goals and pay equity
Mark Anderson, Chief Executive Officer of Alteryx, commented, "I am tremendously proud of our efforts in 2022 to become a more socially and environmentally responsible company. We believe tracking our ESG data is the first step to honoring that commitment to our Maveryx community. This report provides an overview of our impact initiatives: how we are protecting and fostering diversity and wellbeing on our teams, engaging our customers in giving back, and building sustainability into our development strategy with an aim towards a greener, brighter future for everyone."
Cognite
Cognite published "The Definitive Guide To Generative AI for Industry", a manual for companies to accelerate AI innovation and reduce time to value. The guide explains and defines the technological requirements necessary to make AI work for the industry. The book offers practical advice on successful AI adoption and scaling — including specific use case examples — and provides tools for digital leaders to scope and plan their digital journey and define and measure success in terms the enterprise will understand.
Girish Rishi, CEO at Cognite, said, "Safe, secure, hallucination-free generative AI is critical to paving the road to sustainable and profitable global energy supply and manufacturing excellence. However, industrial organizations can only leverage generative AI successfully by solving the industrial data problem first. This is the moment Cognite was built for, and 'The Definitive Guide to Generative AI for Industry' provides a comprehensive how-to for transformation leaders looking to drive actual bottom-line impact."
Deloitte
Deloitte published its "2023 Holiday Travel Survey." It found that Americans are ready to travel as concerns about health and travel delays are diminished as consumers across income groups map out trips to make this holiday season a memorable one.
Key takeaways included:
Travel continues to soar: About half (48%) of Americans intend to travel this holiday season. Intent to travel between Thanksgiving and mid-January is up across all age and income groups, with an average holiday budget of $2,725
More than half (56%) of holiday travellers plan to stay in hotels, up from 35% in 2022
Boomers are returning to travel with a bang as they form nearly one-third of those planning to take to the roads and skies; they constitute just one-fifth of the travelling public over the holidays in 2022
Citing an improved financial situation, 1 in 4 in Gen Z say they will significantly increase their budgets, the highest portion of any generation. 22% of millennials also plan to significantly increase their holiday travel budget this season
Laptop luggers continue to be a fixture in leisure travel; for this holiday season, they plan to travel more frequently and take longer trips
Mike Daher, Vice Chair of Deloitte LLP and US Transportation, Hospitality and Services Non-attest Leader, commented, "The travel industry is reaching its cruising altitude this holiday season. Spending time with family and friends is even more important during the holidays, and Americans are embracing this tradition as they pack away many of the concerns that impacted plans last year. Travel providers who deliver memorable experiences during the holidays will have the opportunity to further engage travellers looking to plan additional trips in the new year."
FourKites
FourKites published findings from its latest report, "Data-Driven Decisions: Why Many Supply Chains Are Falling Behind."
Key findings included:
61% of UK respondents recognise the importance of connecting disparate supply chain data, compared to 82% of US respondents
30% of UK respondents plan to invest in technology to de-risk their supply chain over the next six to 12 months, compared to 54% of respondents in the US
62% of UK respondents say their supply chain digitisation is sub-par, whereas only 34% of American respondents said the same
35% of UK respondents are using supply chain data to make strategic decisions, while 19% say that supply chain data isn't being used at all to make any decision
More than half of UK respondents (62%) rate themselves as "not great" or "struggling" at digitising their supply chain, compared to 34% of US respondents
43% of all respondents struggle to integrate internal systems and have a single source of truth
Fabrizio Brasca, FourKite's Chief Strategy Officer, said, "Two-thirds of responding companies are using supply chain data only for simple, day-to-day tasks — many have yet to realise the opportunity to look at their supply chain end-to-end to make informed, strategic decisions.
"At the root of this issue is the ongoing struggle to fully digitise the supply chain and have a single source of data. For instance, with a real-time view of inventory levels across facilities, supply chain leaders can proactively mitigate the risk of stockouts and prevent orders from being cut, leading to a better end-customer experience."
Infor
Infor has partnered with Make UK to publish the "Manufacturing and Automation: opening the gates for productive and efficient growth" report. The report is based on a survey sample of 135 manufacturers and provides some insights into the use of AI amongst UK manufacturers. The report also outlines some recommendations for the government in its conclusion.
The key findings from the report include:
More than half of companies are investing in artificial intelligence, machine learning and augmented reality
Almost two in five companies are planning to adopt generative AI
More than three-quarters of companies have invested, or are planning to invest, in automation
But the majority of companies believe the UK is failing to match competitors
Barriers to automation remain, including lack of technical skills, cost and workplace culture
Andrew Kinder, Infor SVP of industry strategy, added, "We are seeing a substantial shift in the adoption of digital automation as manufacturers seek to improve efficiency, instil agility and drive greater productivity. While generative AI is still in its relative infancy, intent to capitalise on it is incredibly encouraging, with many companies saying they are 'aware of and planning to use' the technology.
"Actions, however, speak louder than words. While the government clearly has a role to play in supporting AI adoption, manufacturers have an opportunity to take control in bridging the gap between intent and value in creating first-mover advantage. The technologies are now widely available, affordable and come with a typically fast return on investment, which all help manufacturers compete in increasingly challenging conditions."
InterSystems
InterSystems published a report created by Vitreous World titled Data: A Competitive Differentiator. It details findings and insights around data management challenges and trends at asset management firms.
Key findings included:
Eliminating errors is the top data management challenge and top business driver for improving data management, with 54% of respondents reporting that it is their top challenge and 44% noting it is their top business driver
Other business drivers for improving data management include responding to requests from the business in a timelier manner (41%), providing the front office with accurate data for making investment decisions (37%), and providing more timely reporting data for internal and external stakeholders (35%)
Only 3% of respondents use data that is less than 5 hours old for reporting, 46% report that the data they use to make business decisions is more than 24 hours old and 17% use data that is more than one week old
66% of respondents require six to nine people to process data to meet the needs of business stakeholders, and 41% of firms report that their IT personnel spend between 26 to 50% of their time servicing data requests
Joe Lichtenberg, Global Head of Product and Industry Marketing InterSystems, said, "This research confirms that the top data management challenges for asset management firms are around access to accurate, timely, and trusted data in order to eliminate errors, inform investment decisions, and to better address compliance, risk management and client engagement needs. To do this effectively, firms must minimise labour-intensive and error-prone manual processes that erode efficiency and create delays in order to adapt and thrive in this challenging new environment."
Instructure
Instructure revealed findings from its annual State of Student Success and Engagement in Higher Education Report. The report finds that 70% of UK students in higher education are now considering skills-based learning opportunities in addition to their degree. 52% of respondents are considering apprenticeships, 47% certificates, and 14% micro-credentials and badges.
48% of UK students see the immediate workforce opportunities available from a degree as being one of the most important factors in their decision to enrol in a university.
Daniel Hill, Managing Director of Europe, Middle East and Africa at Instructure, commented, "Our research shows that those institutions who are diversifying their offerings and innovating on an apprenticeship and micro-credentialing strategy are better placed to thrive amongst this new generation of students. In order to deliver on those strategies, a wider learning platform that enables flexible learning pathways and a world-class student and administrative experience has never been more important."
Intuit
According to the QuickBooks Holiday Shopping Report, 42% of US consumers – or an estimated 109 million people – expect to spend more this holiday season compared to last year, with nearly half of consumers expected to do 50% or more of their shopping at small businesses.
Overall, total consumer spending at small businesses is expected to jump by 42% compared to last holiday season, as nearly 3 in 5 consumers believe shopping at small businesses offers a less stressful experience than shopping at big retailers. This is true despite volatility in the market and a climate where inflation and interest rates continue to fluctuate.
Joseph Black, Director of Product Management, Commerce, Intuit QuickBooks, said, "Our research shows that consumers want to support small businesses — and plan to spend 42% more with them in total this season compared to last — but there are some key factors that business owners should evaluate in order to maximize their sales and win customers during the holidays. Small businesses are more likely to gain shoppers by providing seamless checkout experiences, automating their manual backend tasks so they can dedicate more time to their customers, and selling online across multiple sales channels to meet shoppers where they are."
QuickBooks offers 5 tips for businesses can adopt to improve sales during the festive season.
In brief, these are:
Consider a Buy Now, Pay Later (BNPL) Model
Look to provide seamless checkout experiences
Offer holiday discounts to optimize sales
Encourage consumers to support local retailers
Make sure your inventory is available before the busy season
Pipefy
Pipefy published findings from a survey of 160 enterprise business and IT leaders about their expectations and experiences with the process and workflow automation tools of today. The report covers three areas: Process & workflow automation platforms, Artificial intelligence and No-code.
Key findings include:
73% of business executives say their organization currently has AI initiatives in play.
53% believe this will improve employee productivity
51% believe it will deliver a competitive advantage
50% believe it will improve operational efficiency 47% believe it will deliver faster access to analytics
Alessio Alionco, CEO and Founder of Pipefy said, "Businesses today are tasked with the challenge of increasing efficiency in all areas of their business, and when you combine generative AI and process automation into one solution, it delivers major efficiency and productivity benefits to businesses. With our new generative AI capability, our customers have more control over the process than ever before. And for organizations that have extensive amounts of data, our generative AI capabilities can make the data even more meaningful for business."
The report also looks at the benefits of process automation and identifies the challenges and evaluation criteria that firms use when selecting a solution.
Alionco added, "Our process automation makes it easy for business teams to automate their workflows and manage their processes — no coding skills required. By making Pipefy easy to use, we are removing the learning curves that are often barriers to adoption. At the same time, we are continually making it easier for customers to integrate with their tech stacks to create a unified ecosystem, through native and custom integrations."
SnapLogic
SnapLogic published findings from a survey of over 900 office workers in the UK, USA and Australia. It revealed that 47% of respondents believe generative AI could save them a day's worth of work per week. Despite this, 36% said they are not currently using gen-AI for work at all. However, the benefits seem to be panning out, with 67% of respondents who currently use gen-AI for work saying it already saves them 1-5 hours of work per week and 24% are saving 6-10 hours each week.
A lack of training seems to be the biggest challenge to adoption, with 68% saying they don't have enough of an understanding of gen-AI for their current role.
Jeremiah Stone, Chief Technology Officer at SnapLogic, said, "Mid-level workers are the backbone of many large companies, and as they both 'do' the work and oversee other people's work, their perspective on generative AI is invaluable. We were honestly surprised to see the contrast between the number of people who recognize that generative AI can save a considerable amount of labor, compared to the number of people not currently using it at all.
"There's a lot of lost productivity, exacerbated by the fact that some people are likely using gen-AI incorrectly or in ways that could actually pose a risk to their employer. Workplace adoption of generative AI is a bit of a Wild West scenario — but it doesn't need to be this way. Staff training, clear guidance and sensible guardrails allow employees to experiment in a safe environment, and in our experience, this is when employees can really discover what's possible with gen-AI."
TechSmith
TechSmith Corporation, in collaboration with independent research partner Qualtrics, released "From Chaos to Clarity: How to Thrive in the Modern Workplace." The report examines the current state of workplace communications.
There is too much communication between employees, with 50% of respondents saying that emails, meetings, chat messages, and phone calls can hinder productivity.
Other key findings included:
The majority of respondents said only 3 out of 5 meetings are valuable or productive
74% must repeat themselves or clarify information at least some of the time, with nearly a quarter saying this happens "often"
98% and 97% believe that video and images improve communication effectiveness in the workplace, respectively
Wendy Hamilton, CEO of TechSmith, commented, "We are in a prolonged transitional period where traditional work philosophies and rituals are clashing with the many digital tools designed to usher in a new era of work, often creating a frustrating communication environment. To move past this, business leaders must closely examine the pain points of how their employees connect in hybrid and remote work environments so we can improve the clarity and quality of communication in our organizations."
UKG
The UKG October 2023 Workforce Activity Report shows shift work has decreased slightly by 0.2%, but workforce activity remains relatively consistent from previous months.
Noah Yosif, Lead Labor Economist at UKG, said, "October saw a continued lull in labor market activity. While a surprisingly strong September jobs report raised spirits last month, it's more 'trick' than 'treat,' with a likely downward revision coming in October's print. The consistent stability of labor market activity in October, which mirrors previous years, suggests there won't be any Friday scares."
WEVO
WEVO published findings that look at the impact Americans believe generative AI will have. It is a double-edged sword, with 64% of Americans believing that AI will make their jobs easier to some degree, but 38% are concerned it will negatively impact their job security. 87% believe it will impact the job market in the future.
Americans think generative AI will most impact marketing (46.6%), cybersecurity (45%), customer service (42.5%), education (36.1%), healthcare (32.9%) and manufacturing (31.7%).
Nitzan Shaer, CEO and Co-founder of WEVO, a leader in UX research that underscores the importance of ethical and effective AI integration in marketing, said, "As organizations increasingly deploy AI to revolutionize marketing, the need for responsible AI implementation becomes increasingly crucial. Organizations must market responsibly with AI while providing meaningful digital experiences that address people's needs, while minimizing bias, hallucinations and unintended consequences.
"Our mission at WEVO is to ensure that AI-enhanced marketing is done with the utmost responsibility and ethical consideration while also delivering personalized experiences based on the user's needs and preferences. Our platform provides brands with the insights needed to create exceptional user experiences. As AI becomes a driving force in marketing, WEVO's services become even more vital in helping brands adapt and thrive in this new era."