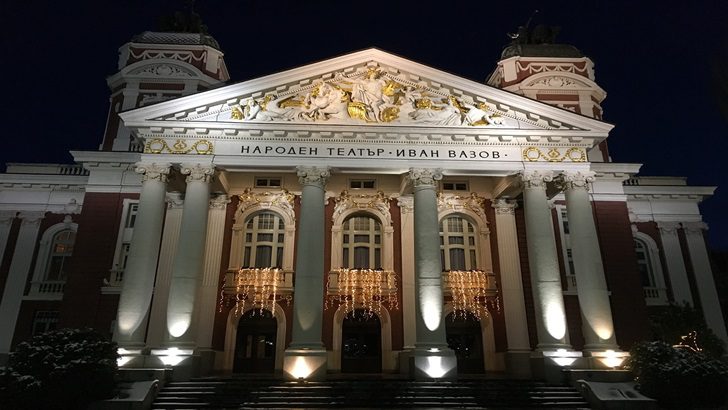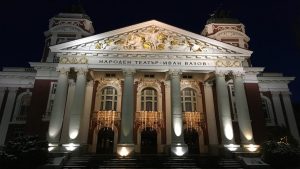 Retail and eCommerce highlights last week include: Retail group Wisdom and Effort has chosen Brightpearl by Sage to automate, streamline and simplify its complex operations. Elastic Path partners with Twilio to streamline personalized commerce experiences.
Nexcess has released a report on economic shifts and their impact on the dwindling traditional commerce sector in the US. Ping Identity has released a survey that evaluates consumer sentiment when it comes to engaging with brands online. Sonova's Audiological Care business has selected Contentstack to support its migration to a headless CMS solution.
Infosys opens a new Proximity Centre in Sofia, Bulgaria to accelerate AI and cloud-led digital journeys
Infosys has launched a new proximity centre in Sofia, Bulgaria, as part of its continued growth in Europe. In line with Infosys' strategy to amplify human potential by hiring local talent, the new state-of-the-art center will enable Infosys to attract, re-skill, and up-skill 500 new employees.
Over the course of the next four years, these new employees will work on global opportunities around next-gen digital technologies. That will include Infosys Cobalt Cloud Solutions, Infosys Topaz AI & Automation, Data and Insights, IoT, 5G, and software engineering.
Bulgaria has built a reputation as an attractive market for IT development thanks to its advanced IT infrastructure, strong pool of local IT specialists and excellent IT knowledge. Located in the nation's capital, this center will provide an ideal environment for companies spanning various sectors, such as financial services and retail, both within Bulgaria and throughout Europe, to convene and drive digital transformation efforts.
Partnering with these organizations, the center will serve as a hub for ideating, incubating, creating, and scaling innovative emerging technology-based solutions.
Serving global and European customers, the center will support customers in accelerating their AI and Cloud-led digital journeys and will further strengthen Infosys' existing client relationships in Europe, particularly in the manufacturing, retail and financial services sectors. Infosys will also use this center to rapidly scale up teams across digital and analytical capabilities as well as SAP and cloud.
Retail industry sees rise in suspected digital fraud attempts in the UK
The retail industry has seen a bigger rise in suspected digital fraud attempts coming from the UK than any other industry in the first half of 2023, based on the recent insights from global information and insights company, TransUnion.
New data shows that the rate of suspected digital fraud – when a consumer or a fraudster is in the UK during a transaction – in the first half of 2023 is up 16% in the retail sector in comparison to the second half of 2022. At the same time, gambling remains the industry with the largest volume of digital fraud and an increase of 6% when compared to the second half of 2022.
TransUnion's recent survey shows that 40% of UK adults said they had been targeted by online, email, phone call or text messaging fraud in the period between April and July 2023. Many of the fraud attempts reported by those consumers could potentially end up being a step towards retail fraud – whether that's third-party seller scams, stolen credit cards or account takeovers.
Consumers who said they were targeted by fraud were most likely to experience phishing (46%), vishing (36%) or smishing (34%) attempts. These are all types of fraudulent activity where criminals try to trick people into giving them their personal information via email, phone calls or texts respectively.
Vishing – or phishing via phone calls – in particular has seen a rise from 25% in the TransUnion 2023 State of Omnichannel Fraud Report relative to other tactics.
TransUnion monitors digital fraud attempts reported by businesses in varied industries such as gambling, gaming, financial services, healthcare, insurance, retail, and travel and leisure, among others. TransUnion came to its digital fraud findings based on intelligence from its identity and fraud product suite – TruValidate.
Monetate launches customer journey analytics
Monetate has announced the general availability of its Journey Analytics tool. Its clients test, personalise, and merchandise via Monetate Experiences. With Monetate Journey Analytics, users will now be able to view and evaluate the resulting journeys of those experiences, even across testing variants, out of the box.
They will gain a more holistic view of how customers are behaving, where a particular journey is taking them or not across an experience or variant, resulting in improved programme learnings.
With competition growing and brand loyalty plummeting, businesses face mounting pressure to better understand their customers in order to meet individual preferences.
"We have seen a rapid shift in demand for better experiences on consumer sites and understand the need to collect and analyze experience data in a unified view," stated Eric Rosado, Chief Product Officer of Monetate.
"With Journey Analytics, brands will gain a more comprehensive understanding of how browser and buyer segments are interacting throughout journeys as a result of the experiences launched through Monetate."
With no additional configuration or setup needed, Journey Analytics will be available for every new Monetate-launched experience for quick results and evaluation. Early-release users of Monetate Journey Analytics were able to rapidly close the data gap between workflow changes and improved site KPIs, a promise not fulfilled with other platforms.
With Journey Analytics, Monetate continues its evolution as more than an execution platform. As an added element found within Monetate Audience Analytics and Insights, Journey Analytics helps transform Monetate into a diagnosis tool, enabling users to identify which new tests and experiences they should prioritize for accelerated business impact.
Enzoic launches BIN monitoring solution to combat payment card fraud
Enzoic, a leading provider of threat intelligence solutions, has released its Payment Card BIN Monitoring service. It is designed to help banks and credit unions prevent card fraud through real-time exposure data. The solution harnesses Enzoic's proprietary Dark Web intelligence to scan for credit and debit cards associated with financial institutions' BINs (Bank Identification Numbers), providing immediate notification of any breaches containing the digits.
Payment cards can be exposed as a result of data breaches, phishing scams, and malware attacks, and their fraud is a growing and costly problem, with the US projected to reach $12.5 billion in related losses by 2025. The threat is compounded by the fact that current card fraud solutions introduce significant user friction or result in false positives—for example, incorrectly flagging a consumer travelling internationally and blocking future purchases as fraudulent.
In addition, fraud insurance is primarily designed for large-scale breaches, meaning that financial institutions are often responsible for covering the smaller card compromise that occurs more frequently. With a new person falling victim to identity theft in the US every 14 seconds, this could quickly become an expensive undertaking.
Enzoic's BIN Monitoring service offers a novel approach to the card fraud problem, enabling financial institutions to act at the first sign of compromise to prevent any fraudulent purchases. Because the solution only requires banks and credit unions to register their BINs, customers' account details remain protected while Enzoic scours the Dark Web for compromise.
OroCommerce launches new features for the AI era
OroCommerce has launched two breakthrough AI capabilities for its flagship OroCommerce platform. Designed to elevate B2B eCommerce for both sellers and buyers, the new features deliver powerful new product discovery and product information capabilities while still leaving B2B merchants firmly in control of the buyer experience and all relevant customer data.
Oro's new features include:
Next-gen product recommendations, with powerful rules-based automation and intelligent real-time customer segmentation, to surface the products that customers are seeking more quickly and efficiently than ever before.
A new product information engine, integrating GenAI capabilities with existing PIM assets and other product information, to create and reliably deliver original high-value product content on an as-needed basis.
Together, these game-changing capabilities significantly elevate the customer journey, enabling them to more quickly find the products and information they need. Instead of being presented with common product lists, buyers get a truly personalized experience, with customized recommendations and product descriptions.
By finding and exploring products through intuitive new methods, buyers benefit from an even more seamless experience, driving increased purchase value and enduring brand loyalty. Merchants can also now harness AI to more swiftly leverage OroCommerce's native custom catalog capabilities to deliver a truly personalised experience.
Behind the scenes, merchants get a streamlined back-end system that trades complex manual processes for low-touch, zero-code automation. Instead of determining how products are highlighted and showcased on a case-by-case basis, sellers can operate strategically by setting priorities and goals, then let Oro's powerful AI integrations seamlessly operationalize those decisions across all their storefronts and customer touchpoints.