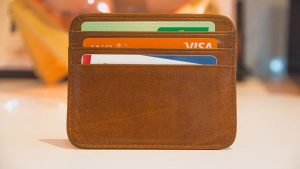 With card-not-present (CNP) transactions continuing to rise, so too is the risk of chargeback disputes. Merchants are losing the ability to fight back properly. Businesses are often overwhelmed by sheer numbers to fight each case individually.
An unpredictable post-purchase path further heightens this situation. For example, it's a common situation that consumers don't recognize transactions when the merchant's given details differ from the brand name the customer made the initial purchase under. Naturally, this can lead many to question the purchase, leading to further chargebacks at the merchant's expense.
In light of the growing prevalence of CNP transactions, Visa recently updated its rules in support of chargeback prevention. These have been active since April 2023. ​​Let's explore the key benefits of CE3.0, how it affects merchants in both legitimate and fraudulent cases, and what steps they can take to better protect their business.
What is Visa CE3.0?
Visa CE3.0 – short for Compelling Evidence 3.0 – is the card network's most recent update regarding payment dispute procedure and policy. Its main benefit for merchant businesses lies in combatting first-party misuse by assessing previous non-fraudulent transactions from the same cardholder. In other words, merchants can create a pattern of trusted purchases they can then use in validating potential legitimacy.
However, there is also a key requirement for companies to qualify for CE3.0. Visa requires a minimum of two previous transactions from a customer in order for merchants to use the historical data for this purpose. What's more, such payments must:
Be at least 120 days old, but no older than 365 days, as of a given dispute
Not have any active fraud reports or disputes on them
Include at least two matching core data elements, which Visa states as User ID, IP Address, Shipping Address, Device ID and/or Fingerprint. These must match across the previous and disrupted transactions, and one of which must be either the IP address or the Device ID / Fingerprint.
Be from the same merchant and card.
What to do in a payment dispute
When it comes to chargeback disputes, there are three potential scenarios merchants can face:
The user is incorrect in requesting the chargebacks.
The user is incorrect, but the merchant doesn't meet the data criteria for CE3.0
The user is correct to request the chargeback.
To determine the situation, companies go through the same process. They first determine if the chargeback is valid. If so, they resolve it as quickly as possible, depending on if CE3.0 is applicable or not.
Merchants ideally aim to do this without the card network's involvement. Visa, like other major card networks, has monitoring and penalty programs for merchants that have a high dispute ratio. In this regard, merchants should consider how they can introduce preventative measures. We will recommend the best means and tools to reduce the risk of disputes arising.
What to do if the user is not right
There will be cases when the user is not correct. For example, in the previously given scenario where the merchant's legal name and store name differ, confusing the customer. Here, businesses can use the CE3.0 outlines to defend themselves from chargebacks.
In regards to this, merchants can automate processes related to previous orders to efficiently enable this process. With Order Insight, merchants can share their transaction data with Visa in real time and deflect disputes with CE3.0 data. This can help to resolve the issue and remove the incident from their dispute ratio.
However, it nonetheless requires businesses to become more aware and adept at storing the valid and necessary data. What's more, companies that are already collecting this data are also in a position to better validate and protect against fraudulent payments rather than allowing the charges to go through in the first place. This will greatly help your ability in both using Order Insight and meeting the criteria for CE3.0. Nethone offers a dedicated solution for Visa CE3.0, combining expertise in digital fingerprinting and risk assessment with Visa's official, real-time solutions.
What to do if you don't qualify for Visa CE.30
In other situations, the criteria for Visa CE3.0 might simply not apply. Such situations can include new customers, for example, or those that have not purchased from you in a very long time.
In such cases, the best option is pre-arbitration. This is a procedure in which the acquirer collaborates with the issuer to reach a decision. To initiate a dispute resolution, the acquirer should submit a specific document known as a VROL pre-arbitration questionnaire.
The VROL system verifies the accuracy of the information in the questionnaire, and if it is accurate, it forwards the form to the issuer for evaluation. The acquirer becomes eligible for the compelling evidence solution only if the information is found to be correct. The timeframe for this is usually 30 days, but this is often much less by the time it reaches the merchant.
What to do if the user is right
Inevitably, some payment disputes are valid. In these situations, it is best to pursue a route of damage control. The sooner you can refund the user and end the dispute, the better. This is best done without the card network involvement, otherwise, they will count it against the merchant's chargeback ratio.
Similar to the above situations, pre-emptive automation is key. Nethone Alerts carry information that the chargeback procedure is about to begin. Merchants are immediately notified and can react quickly by issuing a refund to the user and avoiding potential penalties.
Best ways to prevent chargebacks
In short, there are two situations, each requiring different approaches.
If the payment dispute is not valid, the best way to go is Order Insight with Visa CE3.0. The only challenge here is that CE3.0 is recently launched, so merchants might still need some time to familiarize themselves with all the implications and how to get started. According to Julie Fergerson, the CEO of MRC, 52,000 chargebacks have been deflected, so far, totalling over USD 8 million, showcasing the system's ongoing success.
Meeting Visa CE3.0 and sending transaction data is a multistep journey that merchants can further simplify. Such businesses can send their transaction details to us, and we take it from there by sending the qualifying transaction data on their behalf, passing it to Visa for liability decision.
If the payment dispute is valid, then Alerts are the best option. As a certified partner of Visa and Mastercard, we can support merchants in their efforts to prevent chargebacks with refunds. We work with Verifi and Ethoca to shorten the standard procedure from three months to a close to real-time reaction.
Instead of going through a long and costly chargeback process, merchants can reimburse the money back to the user, with both parties closing the case with no negative impact on the former's chargeback ratio.
It's a straightforward resolution, the end of the story. Contact us, and let's discuss how we can reduce the chargeback rate for you with no manual workload and in a cost-effective way.
---

Nethone offers a risk detection product designed to protect the entire user journey, from onboarding to post-payment, at the same time helping merchants to holistically understand their end-users (good and bad). With the Know Your User (KYU) profiling technology and AI-powered tools, Nethone blocks all risky users without friction to the good ones by exhaustively screening every single one. The fraud detection software monitors and blocks over 100 types of fraudster tactics on websites and mobile apps, which are processed into actionable recommendations in real time.
Since 2022, Nethone has been part of Mangopay Group, a pan-European provider of platform payment & wallet infrastructure. In 2023, it was recognised as one of Europe's fastest-growing companies by The Financial Times and Statista.