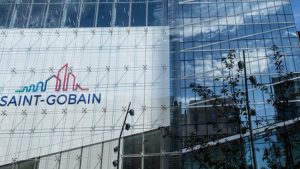 Saint-Gobain Distribution Norway AS, a leading distributor of building materials in Norway, is to deploy Infor CloudSuite Distribution Enterprise. Originally set up as Dahl Optimera Norge AS in 2020, the company renamed itself to its current brand in March this year.
The company was already using instances of Infor M3/Movex at FliseKompanie, Brødrene Dahl. This will allow it to replace other on-premise solutions with a single cloud-based ERP.
Saint-Gobain Distribution Norway consists of market-leading companies, including Flisekompaniet, Optimera, Brødrene Dahl, Ventistål, and Hywer. The Norwegian group has a turnover of more than $2 billion and at least 3,550 employees.
Saint-Gobain Distribution operates a shared service approach to companies within the group. It, therefore, makes sense to deploy a single solution to support the different brands. The shared service team operates HR, finance, sustainability, business development and IT across all the subsidiary brands.
Thomas Fehn, chief digital information officer at Saint-Gobain Distribution Norway, said, "To create a solid foundation for productivity, innovation, and growth across companies, we must orchestrate support services on a common infrastructure to achieve operational excellence and overcome the complexities in our current environment."
What Saint-Gobain Distribution Norway hopes to achieve
Fehn also highlighted some of the benefits he believes the project will deliver. He added, "We expect to realize cost savings and operational synergies when we consolidate our multiple ERPs in the Infor cloud and thereby harmonize and orchestrate these support services."
These are not the only ones. A common ERP system across the group will allow the organisation to standardise processes where appropriate. It will make it easier to support employee mobility between organisations and improve career paths. It will also give the group a holistic view of the data and a level of transparency that would have been hard to achieve with the legacy systems.
Fehn added, "Among the main advantages of the Infor solution, we see the possibility of connecting our existing systems with the external systems of customers and suppliers, setting the interface according to one's own needs and preferences, using easily scalable cloud services, and using advanced analytical tools for better decision making and planning. We compared several large systems and, based on the variability of the interface and readiness for digitalization, we decided on Infor."
The project
Infor did not reveal the timeline of the project. However, in January, it appointed Christian Skarpeid as ERP manager. He previously helped manage the Infor M3 project at Optimera, one of the brands of the group. Skarpeid has brought together several other employees over the last few months.
They will look to deploy a multi-tenant solution hosted in AWS. It offers lower operating costs and will ultimately reduce the need for on-premise servers. The contract is set to last for 10 years, quite long for a cloud-based project. In time, the scope will move beyond Norway.
Erlend Skaar-Olsen, country manager of Infor Norway, stated other benefits, saying,  "At the same time, functionality is at the forefront because the solution is developed with customers in the distribution industry worldwide by solving ever-new needs and requirements for relevant functionality, such as volume-based pricing. Our cloud solutions also provide unrivalled reliability, security and stability. This combination is one of our most substantial competitive advantages."
Enterprise Times: What does this mean
One caveat in this story is that Saint-Gobain Distribution Norway hopes to see a heightened level of security against cybercriminals from Infor. Responsibility for some of the security may shift to Infor. However, the accountability for security remains with the shared service team.
Ultimately, they must also ensure they protect the endpoints and the other systems that interact with Infor. The Company is looking forward to having a common solution that will integrate with other platforms easily using the Infor OS platform.