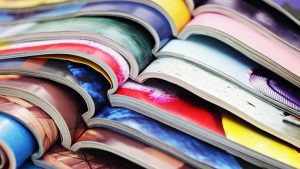 Amperity has announced that its  Amperity for Paid Media has seen over 50% adoption by its customers since it was launched in May. With the elimination of third-party cookies and the deprecation of cookies generally for marketing metrics, Amperity turned to first-party data to inform paid media strategies.
This approach has had huge success. Amperity now has a robust platform built using industry-leading Ad connectors and first-party data to deliver daily more than 11 billion unified customer profiles.
The platform has seen success across a range of industries, including retail, quick-serve restaurants (QSR), consumer packaged goods (CPG). As well as travel and hospitality, sports teams and leagues, and financial services. Customers recently signed include Virgin Atlantic, Shiseido Americas, Palace Resorts and Forever 21
Barry Padgett, CEO at Amperity, commented, "Today, we find ourselves at the epicentre of a marketing revolution. The tides have shifted, and the old ways of acquiring and retaining customers are giving way to a new era of data privacy and consumer-centricity. In Q1 of next year, Google is going to disable 1% of third-party cookies and fully remove them by Q3. This poses a massive challenge for brands across the board. But within this challenge lies immense opportunity. At Amperity, we've taken it upon ourselves to lead the charge and help brands and agencies navigate this shift."
The benefits
Measuring the effectiveness of paid media campaigns on digital and in-store transactions. However, Amperity offers a way to increase the effectiveness. It claims that organisations using Amperity for paid media are seeing the following benefits:
3X conversion rate using unified customer profile lookalike audiences over third-party audiences
85%+ match rate across major ad platforms
30% onboarding savings
5x increase in ROAS (Return on Ad Spend)
94% savings in data management and stitch processing
70%+ reduction in marketing timelines
Now and in the future, organisations must leverage their first-party data. Collecting, harmonising and leveraging it to deliver personalised campaigns that they can then measure accurately. Amperity is becoming the customer data platform of choice for many leading brands. Including long-standing partners such as Alaska Airlines, Brooks, DICK's Sporting Goods, Reckitt, Seattle Sounders, SPARC Group, and Wyndham Hotels & Resorts. It was recognised as a contender in the Q2 Forrester Wave Customer analytics technologies.
It has also recently commissioned a Forrester Consulting Total Economic Impact (TEI) study that highlights the potential benefits of deploying the Amperity customer data platform. A TEI report takes a small sample of customers and creates an aggregate company from which they analyse the results. For organisations considering any platform, a TEI report is worth a read and often throws up some less obvious benefits of deploying a solution. However, organisations should not expect the same numerical results as the aggregated company as it is often at the positive end of the scale.
For Amperity, Forrester Consulting noted:
A 25% efficiency lift: Teams spend less time waiting on audience data and activation, launching campaigns more quickly
25% increase in productivity impact of more efficient campaign preparation and execution, resulting in a $1.3 million savings (based on the aggregate company)
$13.02 million in financial benefit: Substantial three-year growth in revenue and savings (based on the aggregate company)
505% return on investment (ROI) (based on the aggregate company)
Nevertheless, it shows the potential that the Amperity platform can deliver.
Enterprise Times: What does it mean
In such a short time, the adoption of Amperity for Paid Media is impressive. The company has had to convince organisations to fundamentally change how they measure media campaigns for years. Cookies are no longer a viable method for accurately tracking marketing campaigns. What is needed is the connection between and campaign and actual results.
What is missing from this news are the reasons why the rest of the 50% have not adopted Amperity for Paid Media and how many are considering the move. Amperity will no doubt hope that more customers will be prompted to inquire about the solution that many of their peers are adopting.