At Dreamforce, Enterprise Times spoke with Hal Mady, CRO at FormAssembly. The first question was to ask him to give a 30-second pitch for FormAssembly.
"FormAssembly is a data collection tool. What we do is we collect data, traditionally in a form, but we think about forms a little bit differently. Eight and a half by eleven or eight and a half by 14, if it was a legal form, is how we all used to think about collecting data from people. Then where do you store that data? Where do you send that data? And how do you keep it secure and compliant?"
What about a state of the nation for FormAssembly? Where are you on the growth trajectory?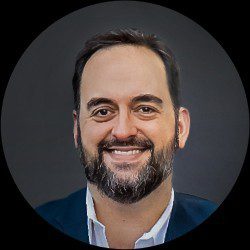 "FormAssembly has been a rapidly growing company for a number of years, particularly in the last four years. We have introduced new enterprise-level software that has really changed our business quite a bit and had us growing quite rapidly. We have 135 employees across zero offices. We are a completely remote organisation. We have employees around the globe, including in the UK. We have sellers and service folks in Europe, engineers in Brazil, and all over the world."
On the target market
The Salesforce ecosystem is important to FormAssembly. Over 70% of its customer base uses Salesforce. Its core target markets align with Salesforce with non-profit, education, health, Financial Services and Government all important. Currently, FormAssembly integrates with Salesforce, Excel and Google Sheets.
I asked Mady whether there were plans for integration to other applications. Mady replied, "As we think about our future, we are going to be pressing into other areas, and other CRMs and other software integration."
Why did customers choose you?
"Security compliance is probably one of our biggest headliners. The ease of use is pretty spectacular for what you get. FormAssembly is not a classic self-service plug-and-play that I can use today. It's a more sophisticated piece of software. It's more brawny than that. But the ease of use for the admin is spectacular. It's a no-code interface with drag and drop. You can create very dynamic rules in FormAssembly. The bilateral communication with Salesforce makes us the best in class. At this conference (Dreamforce), people use us because of how well and seamlessly we work with Salesforce."
Vision
What's the vision?
"World dominance! No. At FormAssembly, we really believe that we can change the way companies think about and execute data collection. If you think about filling out a form online, I'm certain that at some point, you've used a FormAssembly form, probably in the last couple of months and didn't know it. We often are the front door for our customers. When people come in and deliver precious information to them, we believe that has to be taken very, very seriously.
"There's a lot of free tools out there, or inexpensive tools that do some of the things that we do, but we take very seriously the security and the compliance — the security of that data in motion. Therefore, we're very, very popular in highly secure industries, healthcare, financial services, and even government. We believe that the vision is to secure that data and help folks apply that information to their businesses in a way more efficient manner. Giving them time to work less, do more?"
Looking back
What have you achieved in 2023?
"It's been an interesting year. We entered the year with some real concerns about financial headwinds, the threat of recession, etc. we acted accordingly. Internally (we), thought about how conservative our projections were, et cetera. We have eclipsed our projections by really just blocking and tackling.
"What we've seen happen is our customers really respond very, very well to our messaging this year. We've certainly been bolstered by data breaches in previous years. Companies are thinking a lot more about that type of data and the lack of control in a lot of organisations on how they collect information.
"So many organisations might use Google Forms in one place, and they may use Survey Monkey in another and all these different disparate tools are not governed by the CISO or CIO's office. We've done a really nice job this year of honing our messaging around security, compliance and the importance of knowing where that data is coming from and what you're doing with it."
Looking Forward
What do you hope to achieve in 2024?
"Continue the world dominance. Of course, I'm kidding. 2024 for us is going to be a year of growth into larger businesses. Our company has traditionally been strong in SMB and then moving into the mid-market. We've had so much positive response from larger enterprises in the global 2000s. We have so many examples of customers like that who are using FormAssembly successfully that we want to continue to drive into that space because we're delivering a service that really nobody else delivers.
"That's a really important distinction for us. I'll give you an example: we have a FedRAMP-ready status. We don't have a FedRAMP sponsor as of yet. We're the only one in our space who is even FedRAMP-ready. If you think about the opportunity that delivers for a company like us, we want to make sure we take advantage of the great software that our engineers have built."
On Dreamforce
What's been your main takeaway from Dreamforce?
"We've been shocked at our reception. We have literally quintupled our leads from last year at Dreamforce. Our booth has been crazy. I think our messaging is really landing. We have the best Salesforce connector in our business by far. Our AppExchange reviews really tell the tale there. But We have been shocked at the reception, and really the focus on security and ease of use. It's been a great, great takeaway."
What about the Salesforce announcements?
"AI is the story this year, but it's half-baked. We have an AI assist product that is very, very cool in FormAssembly that we're really excited about. But if I looked at you and said, I know exactly where natural language processing is going and how we're all going to use it, I'd be lying. That's the story, and every software company you go to their booth is trying to figure out exactly what it means, why it matters and how it's going to matter to the end user."
Do you see generative AI getting to the place where you can have truly dynamic forms?
"Absolutely, our forms are pretty dynamic now. The ability to ask FormAssembly to make the form prettier, separate the names on a screen into different boxes or put it on a different page. Or to add a signature line. Things of that nature are going to really revolutionise how to build forms. We already have a very simple drag-and-drop no-code interface. Take it to the next step of being able to say, for example, I have an auto repair shop, 'Please create a pick list of the most common auto repairs in the UK'. It (AI) will deliver a pick list of the most common things. It will help people go faster; ultimately, that's what you're going to see. And it will be way more dynamic from that perspective."
On e-Signature
FormAssembly chose to build their own e-Signature solution. Why did you build your e-Sign solution?
"I worked at DocuSign for a number of years. Electronic signature is seemingly simple in a very complicated world. We have an electronic signature feature. It is not a competitor to DocuSign, Adobe Sign or anybody of that nature. More importantly, in FormAssembly, what we have is a workflow that is different from any other forms tool that allows form assembly to gain approvals for the process — again, separating yourself from the eight-and-a-half by 11 mindsets. You go through a process. If Terry needs to approve a marketing spend, FormAssembly can create a format, and she can approve it without actually getting a signature and paying for an electronic signature."
Why did you decide to build internally rather than OEM or integrate with another e-Sign vendor?
"Long-term integration with other e-SIGN companies and other best in class (vendors) is an important direction for us to head in without a doubt."
On Challenges
What are your biggest challenges at the moment?
"The biggest challenge at the moment is getting our message to the appropriate ears. That seems trite because that's always every company at our stage's challenge. We have a remarkable conversion rate. When we talk to people, we heretofore have relied on inbound leads for the most part, people having an interest, having a problem, raising their hands talking to us. As you grow, you have to push the agenda more and be more inorganic. We have built a really nice company on an organic growth strategy. But how do you take that to the next level and then push up?"