IFS has had another successful quarter, reporting Q3 total revenue growth of 33% YoY. While this is down slightly from the 38% total revenue growth of Q2, the drop was presumably due to a fall in software revenues. Cloud revenue was strong, down only slightly from Q2 at 54% YoY. Software revenue growth dropped to 37%, still strong. ARR grew 49% in the quarter.
Q3 2023 software revenue was EUR 205m
Q3 2023 recurring revenue was EUR 187m
Q3 2023 total revenue was EUR 256m
IFS saw net new customers and upgrades across its different industry sectors. With Tele2, Culligan, Van Oord, Roxtec International, and De Havilland all investing in its software. The company put some of its success into a growing interest in its ESG and AI capabilities, notably IFS.ai, its AI architecture.
The quarter also saw personal success for Darren Roos. He was listed first in the top fifty SaaS CEOs of 2023 by the Software Report. It is a testament to his achievements at IFS, where he has held the reins for six years.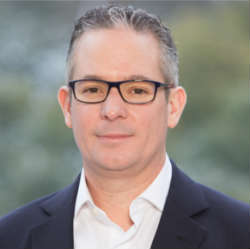 On the results, Roos commented, "The 37% increase in software revenue over the last 12 months is a testament to the trust our customers have in IFS and the dedication of our teams. IFS has transformed into a cloud-first technology vendor that continues to create value through organic growth and acquisition to stay at the forefront of innovation.
"IFS.ai is a continuation of our ambition to innovate and puts IFS in a leading position to democratize AI for all users. Our goal is to anticipate our customers' needs and deliver when it matters to them, creating value at every step."
IFS Chief Financial Officer Matthias Heiden added, "It is evident that the macro-economic challenges continue to impact many industries. That said, we are pleased to be engaged with many forward-thinking customers who understand the need and opportunity to leverage technology to drive efficiency in their business. IFS is well positioned to help them achieve competitive differentiation.
This has translated into significant growth with total revenue up 33% year-to-date vs 2022 and ARR up 49% YoY. Reviewing our performance so far in 2023, I am not only proud that we are outperforming the market but that we are achieving this robust mix without compromising on any other metrics; we are building on the strong performance of previous years delivering the value customers need."
Enterprise Times: What does this mean
Another strong quarter for IFS that is seemingly outpacing many of its rivals on the growth side. In theory, it is on track to achieve €1 billion in total revenue for the full year. With the fourth quarter often a strong one. There is, however, no mention of an outlook from the leadership about attaining that milestone. IFS continues to invest in its go-to-market and products. It strengthened its global team with the appointments of Hoda Mansour as COO of APJ, ME&A. Also with André Robberts as President of Southern & Western Europe & LATAM. It also deepened its partnership with Tech Mahindra, aiming to get more traction in India.
IFS also invested further in AI with the acquisition of Falkonry for its AI-based Time Series analytics suite. With these investments in product and go-to-market, Roos will hope to continue the incredible growth trajectory that he has already achieved with double-digit growth for the last few years.