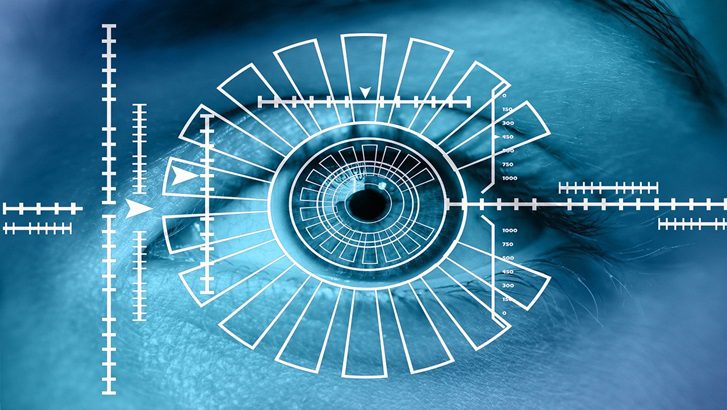 Ping Identity has released its survey that evaluates consumer sentiment when it comes to engaging with brands online. The report 'Brand Loyalty In the Age of the Digital Economy' surveyed consumers worldwide, across 14 regions. It found a need for easier and more secure capabilities that address concerns around identity theft and simplified access. Ping Identity is a provider of secure digital experiences.
Expanding on trends from last year's report, consumers are emphasising their growing need for convenience online. However, they continue to place value on effective security strategies. According to the new findings, the majority (84%) of UK respondents said that ease of use is important to their digital experiences. 66% would drop an online account or service if the log-in process was too frustrating (the most of any region). Furthermore, most troubling for businesses, 49% would leave to a competitor offering a more convenient experience. (Again topping other surveyed regions).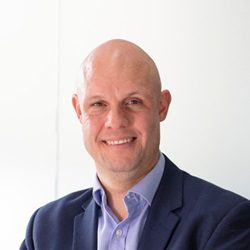 Commenting on the findings, Rob Otto, Ping Identity's EMEA CTO, said: "There's something uniquely 'British' about people in the UK being the most likely to switch platforms for the sake of a more convenient login process. This supports a trend we are seeing the world over. Experience is becoming just as important as security for consumers. This fickleness isn't a negative though and businesses should instead see it as a challenge. Meet this demand or watch customers flock to savvier competitors.
"Clearly there's still work to be done in this space. Passwordless solutions and multi-factor authentication (MFA) can pave the way. They serve the dual purpose of making it easier for users to verify themselves and enhancing the security of platforms. This ensures the former aren't burdened by clunky processes and the latter know exactly who they're dealing with."
The importance of ease of use
Key global findings underline the importance of ease of use:
60% have stopped using an account or online service because they became frustrated with the login process. A steady increase since 2022 (59%) and 2021 (56%).
43% of consumers would leave an online service to switch to a competitor if the competitor's login process was significantly easier.
59% are still storing passwords by memory alone, with 54% admitting they have too many to keep track of.
81% say ease-of-use is important to their online experience – topping communication preferences (61%) and personalisation (46%).
While consumers want simple digital experiences, they also want to know their data is secure, especially given the recent proliferation of artificial intelligence (AI):
54% are concerned about the possible use of AI technology to create fake impersonations.
50% say that the use of MFA makes them feel better about the service. This is because it suggests that the business cares about protecting their data.
90% of consumers don't have full trust in the organisations that manage their identity data. With the most trusted businesses being banks (61%) and healthcare services (51%).
Methodology
The findings detailed in this report are based on responses collected from two surveys. The first survey gathered responses from 9,519 consumers across 14 regions. The second survey gathered responses from 3,400 consumers in five select markets: the US, UK, France, Germany, and Australia. The survey sought to learn more about consumer attitudes around their digital experiences, from engaging with brands to security preferences.
Enterprise Times: What this means for business
Digitisation has empowered consumer sovereignty. Consumers wield tremendous power because they are better informed and have more choice. Ecommerce has facilitated innovative new ways of engaging consumers and introduced new channels for growth for businesses. However, there's always a price. This has sometimes come at a cost to brand owners who can struggle to retain their customers, when a digital experience goes wrong.
It is not surprising that consumers demand a seamless, easy-to-use, and secure digital experience. However, what is surprising is that 60% say they have stopped using an online service due to frustration with the login process. Furthermore, 65% would switch to competitors offering a better experience.
This international report is quite comprehensive and detailed about the challenges brands and retailers face removing friction from login process. The report indicates personalisation is especially important to younger generations, which suggests that tailored experiences will be important for businesses looking to engage and retain younger customers. This group will be increasingly important to attract and build loyalty early on, as they continue to develop more purchasing power.
An important area not covered in the research is the real threat of fraud. Ecommerce fraud is growing fast and financially impacting businesses across the world. Furthermore, data breaches and privacy issues are more pervasive than ever. Brands are at risk of losing consumers trust and ultimately their business – if security isn't core of their operations. The research indicates the majority of people unwilling to pay for added security to protect their online identity. As a result, enterprises must protect them by default. Brands are expected to provide personalised, user friendly experiences. They must also understand the value and importance of strong identity management strategies and show consumers what they are doing to keep their online identities safe. Enterprises must combine best-in-class identity solutions with third-party services they already use to remove passwords, prevent fraud, encourage user trust.