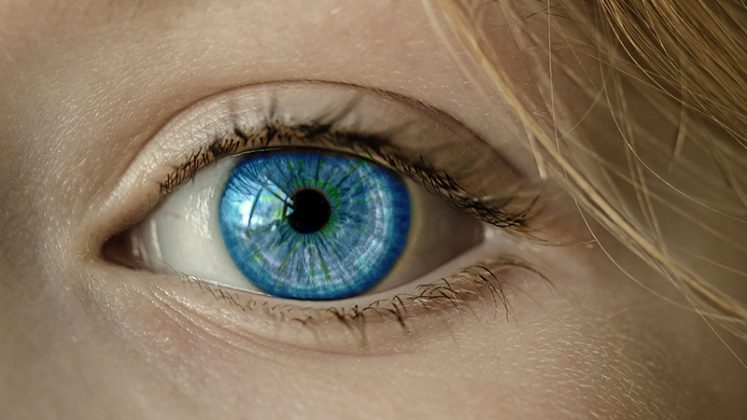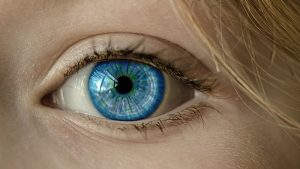 Several interesting pieces of research were published this week. A survey by Asana investigated the changing attitudes of employees to working with AI. A new NAVEX report shows that AI can have a significant role in removing silos that are impacting GRC programmes. Rimini Street published a small report that looked at the challenges facing firms trying to support a multivendor technology stack. Its analysis found that organisations must consider working with managed service companies that can look after all the relationships required.
Accenture
Accenture published its 17th Annual Holiday Shopping Survey.
Highlights include:
63% of consumers intend to cut back on utility usage by having fewer decorative lights
58% of consumers plan to cook less elaborate meals due to the costs involved
6 in 10 consumers are planning to cut back on gifts, rising to 69% for friends and family
52% of consumers have already agreed — or are planning to agree — not to exchange gifts with other adults
Jill Standish, a Senior Managing Director at Accenture who leads its Retail industry practice globally, said, "The current economic environment is having an impact on consumer confidence, resulting in what could be an emergence of far more considered shoppers that might be described as "creative pragmatists" — who, while being grounded in the reality that they may need to cut-back in some areas, are also finding innovative ways to make their festive dollars stretch further, such as buying materials to make homemade gifts.
"Retailers must be willing to rethink the tried and tested strategies of the past and focus on gaining a more nuanced, data-driven understanding of each individual consumer, and then using that insight to help reduce complexity of the shopping experience, build trust, and improve brand loyalty."
Accenture's 'Resiliency in the making' research found that by 2026, 65% of companies intend to buy most key items from regional suppliers, up from 38% today. 85% plan to produce and sell most of their products in the same region by 2026, almost double the 43% today. According to the report, regional sourcing and production are important to becoming less vulnerable to disruption but not enough to reach sustained resiliency.
Sef Tuma, Global Engineering and Manufacturing Lead, Accenture Industry X, said, "Resiliency has become an opportunity for growth, not just a strategy for survival. Taking advantage of this opportunity requires companies to drive the digitization of engineering, supply, production and operations processes. Solutions like digital twins and technologies like generative AI can help companies adapt faster to sudden changes and take data-driven, real-time actions."
ADP
ADP Research Institute's 'People at Work 2023: A Global Workforce View', found that workers are receiving less support. Mental health support at work has fallen from 70% in 2022 to 64% now. 57% believe that their managers are ill-equipped to talk about mental health issues without judgment. This is a climate where 65% of workers say stress adversely affects work, and 47% say the same about mental health (though this is down 6% year over year).
In the UK, 56% say stress adversely affects their work, and 34% say their work is suffering due to poor mental health. The report explores employees' attitudes towards the current world of work and what they expect and hope for from the workplace of the future.
Sirsha Haldar, General Manager, UK, Ireland & South Africa, ADP, commented, "Many employers were extremely supportive of mental health and stress during the pandemic, but they must remain consistent. Workers remain under a huge amount of strain.
"A caring workplace culture is incredibly valuable for both employers and staff. When people feel safe and supported, they're much more likely to do a better job, need less time off sick and feel more positive about the company they work for.
"Doing things like offering employee assistance programmes could suggest that employers are rationalising or formalising their wellbeing support arrangements and even outsourcing them. That may be no bad thing. However, they also need to embed support into day-to-day working practices and educate and train managers about how to deal with stress and mental health issues."
DANX Carousel
DANX Carousel published a white paper titled 'Logistics 5.0: Strategy Beyond Data – Turning Uncertainty into Opportunity.' It concludes that adaptability, resilience, and carbon footprint reduction are the key areas for technology investment to focus on as the supply chain industry enters the next chapter of digital transformation.
Thomas Wad Jelle, Chief Technology and Information Officer, DANX Carousel Group, said, "When deciding on new technology to support your business it is important, from a technology perspective, not to be overly excited by the new shiny toys out there. Instead, focus on the business risks and customer requirements to understand what needs to be solved and how technology can be part of that solution. There is no silver bullet for bringing your data perfectly together across companies and supply chain."
Deloitte
A recent poll by Deloitte showed that 21% of digital trust executives lack confidence in their organizations' programs to protect data. 48.7% say their organizations will increase the time and effort put into their digital trust programs in the year ahead.
Tanneasha Gordon, Deloitte Risk & Financial Advisory's data & privacy leader specializing in digital trust and a principal at Deloitte & Touche LLP, said, "It's encouraging to see so many organizations planning to take the necessary steps to strengthen their privacy, data protection, and governance programs," said "I think many executives are starting to realize that trust is crucial to driving brand value and earning sustained customer loyalty. Privacy programs, data protection safeguards and governance processes are all risk and compliance levers of trust that can build brand equity with consumers, engender confidence with regulators and increase value for shareholders."
Denodo
At its annual conference, Denodo published 'The Denodo Data Gap Report, 2023'. The report investigates how organizations use their data and also uncovers their challenges and preferences around data management. Based on a survey of companies from the United Kingdom, France, Germany, Spain and Italy, the report notes that the three top challenges are:
Automation in complex environments
Meeting regulatory compliance
Lack of skilled data management in-house staff
In the UK, legacy IT infrastructure is one of the biggest challenges to data management.
Other findings included:
71% agree that data only becomes important when all staff can easily access it
69% also think that traditional architectures are beginning to lose value in a world that produces data faster than ever before
Charles Southwood, Regional Vice President, Northern Europe, Denodo, said, "Facilitating the evolution from a physical to a logical data fabric is at the core of our mission. Therefore, we firmly believe that it is no longer sustainable to waste time trying to discover where data is located, what it represents and how it can be accessed — what companies need is to be able to easily and immediately access all the data they need, regardless of its location, format and other technological, syntactic and semantic complexities."
Esker
Esker unveiled findings from its 2023 Esker Business Payments Survey. The report sheds light on the evolving landscape of consumer expectations and their growing demand for new payment technologies.
Key findings include:
High Expectations for Swift Adoption: 41% of respondents expected businesses to adopt new payment technologies once they have been proven and any operational issues resolved. Meanwhile, another 41% expected this adoption to occur within the first year of technology availability.
Consumer Technology Adoption: A significant portion of respondents, 36% overall, indicated a proclivity for adopting new technologies within the first year of availability, such as peer-to-peer payment applications. This percentage increased to 44% when considering the age group of 25-44.
Generational Impact: Younger generations, in particular, are more likely to let payment processes influence their choice of businesses. A notable 59% of Generation Z respondents revealed they had opted not to purchase a product or service if they were not offered an online payment option. Additionally, 33% of Americans switched service providers due to inconvenient or complicated online payment processes, rising to 54% among 18 – to 24-year-olds.
Steve Smith, US Chief Operating Officer at Esker, said, "The evolution of B2C payment behaviours is the catalyst driving transformation in B2B payment technologies. Consumer expectations for convenient, reliable, and instantaneous payments have paved the way for a similar transformation in B2B transactions. The demand for seamless payment experiences has created a ripple effect in the business landscape, compelling enterprises to revisit their financial and technological strategies."
Fenergo
Fenergo released its study of emerging risks in the fintech payments sector since the launch of FedNow. Fenergo's analysis reveals that the swift pace of real-time payments, while beneficial, introduces significant challenges in fraud prevention, security protocols, and regulatory compliance.
42% of risk and compliance officers at fintech payments companies report that ensuring a smooth user experience during compliance operations in adopting FedNow is a challenge.
69% expressed worries that neglecting FedNow adoption would negatively affect business operations, leading to an unsatisfactory customer experience.
Stella Clarke, Chief Strategy and Marketing Officer at Fenergo, said, "In the rapidly evolving landscape of financial technology, compliance and risk officers at fintech payment companies are navigating uncharted waters with the launch of FedNow. Our research highlights the significant hurdles in financial crime prevention and compliance efforts, painting a vivid picture of the challenges faced in this new era."
Gong
Research from Gong, the revenue intelligence leader, found that 82% of British businesses have an appetite to embrace more AI technology, with 65% agreeing that stricter regulation of AI will impede competitiveness. With world leaders arriving in the UK for the government's AI Safety Summit in November, 52% want clarity on rules and regulations, followed by regulatory protection 47%.
Lesley Ronaldson, EMEA Senior Director at Gong, said, "AI technology doesn't just impact a business's profitability, but also makes employees more efficient and effective at what they do. 77% of a seller's time is spent on non-selling activity, so it's no surprise that the biggest motivation for adopting AI was to improve productivity.
"We believe that sensible regulations can and should be applied to AI in a way that does not stifle the important innovation happening in the space. To avoid unnecessary risks and maximise the technology's benefits, we suggest a moderated approach that takes into account the critical importance of data privacy and security and enterprise utility."
Infosys
New research from the Infosys Knowledge Institute (IKI) forecasts that companies will increase GenAI investments by 67% in the next year. This translates to a conservative estimate of $6 billion to be invested by US and Canadian companies in the next year. Enterprise leaders are taking a pragmatic view of GenAI, which may mitigate the reality check the broader GenAI market will likely face in the coming year.
Highlights from the report include:
Traditional innovation barriers do not constrain Generative AI
Companies expect GenAI to deliver operational performance, not only content creation
Data challenges and lack of skills are the biggest obstacles to adoption
Heavily regulated industries have been the quickest to adopt GenAI
Satish H.C., Executive Vice President, Co-Head of Delivery, Infosys, said, "Generative AI is unlike any recent digital disruptors. Investment is flowing in fast, and our report establishes that these projects are generating value that is recognized at the C-suite. By embedding responsible AI techniques and developing an AI-first operating model, business leaders can realize the full potential of this new technology."
Paypro
The Paypro Q3 2023 State of Workforce Activity found workforce activity dips initially for a seasonal summer slowdown, though improvements throughout the quarter suggest a steady Q4.
Key findings included:
September 2023 is the first month indicating a growing labour participation rate since March 2022
Continued strength for companies of nearly all sizes, except small companies
Workforce activity growth in the healthcare sector outpaces all others
A slowdown in the retail and hospitality sector going into the Q4 holiday season
Qualtrics
Qualtrics has published the 2024 Employee Experience Trends Report. The findings were based on a survey of 37,000 employees across 32 countries about the state of work.
The trends that will define the employee experience in 2024 are:
The new-job honeymoon phase is over
Some time in the office is better than none — unless it's five days a week
Employees are comfortable sharing work emails and chats for an improved employee experience but more ambivalent about social media posts being used
Frontline employees are unhappy, poorly supported and least trusting
Employees would rather AI assist them than evaluate them
Other findings include:
39% of employees who have been with a company for less than six months plan to leave within the next 12 months, a 6-point increase from last year
Despite the importance of onboarding in building loyalty only 41% of HR leaders prioritize onboarding new employees to fully integrate them into the company
Qualtrics Chief Workplace Psychologist Dr. Benjamin Granger said, "It's not enough to get great talent in the door. The first several months are when employees form first impressions of working at a company, and first impressions are difficult to change. Hiring and onboarding are inextricably linked experiences that need a common thread tying them together. Otherwise, organizations run the risk of early and costly turnover."
Rollee
Rollee has launched the 2023 edition of 'The Gig Economy Equality Gap' report. It reveals the concerns gig workers in the UK and France have and gives an overview of the financial exclusion they experience. About 80% of French and British gig workers believe they don't have the same access to financial services as PAYE workers.
Of the 500 financial institutions surveyed, 73% said their current risk assessment processes are not able to see a complete picture of a gig worker's payments, income, and employment records.
This is the disconnect that Rollee aims to solve. Rollee is an Open Finance platform enabling financial institutions to have easy, reliable and fast access to income and employment data.
Sidetrade
The 'Cash Maturity 2023' study, co-authored by Sidetrade and PwC, highlights current tensions. While the majority of companies (88%) are thinking of launching a financial transformation project, almost half are doing so within a constrained budgetary framework.
Key findings of the Cash Maturity 2023 study:
While financial transformation is seen as important, and an impressive 88% of companies have either initiated or are considering finance transformation projects, only 54% are contemplating increased investments in the next 12 months.
Despite the investment, 36% of the workforce dedicates time to activities that could easily be automated, such as order entry, invoicing, payment capture or matching.
69% of companies openly admit to not fully capitalizing on their data assets. Instead, they opt for ad hoc analysis, historical reporting, or, in some cases, neglect data analysis altogether.
52% of HR investments focus primarily on skills outsourcing. However, outsourcing carries a potential risk for the sustainability of the changes underway. Technological transformation requires the contribution of internal employees, as they are the guarantors of the project's success and the sustainability of the benefits obtained.
Sidetrade Partner Jean-Claude Charpenet, said, It's time for financial leaders to choose: inertia is now synonymous with imminent disruption. By fully exploiting mature technologies, financial transformation projects can deliver powerful results in the short and medium term. However, our analysis reveals a critical under-exploitation of data and artificial intelligence, hampering the optimization and securing of cash flow.
"What's more, many simple automation opportunities remain untapped. Real-time data is positioning itself as the central pillar of financial excellence, driving innovation, operational efficiency and proactive risk management."
UKG
The UKG study on AI at Work found that while 63% of employees say AI would increase job satisfaction and engagement, 54% have no idea how their company is using it.
78% of C-suite leaders say their organization is using AI today
Executives estimate that 56% of their workforce is directly using AI to automate or augment job tasks
Only 42% of employees globally think they're using AI-powered devices in their day-to-day work
Dan Schawbel, Managing Partner at the firm Workplace Intelligence, which partnered with UKG for the study, commented, "AI is here, and it's already providing some amazing benefits for the workforce — from automating tedious tasks to answering common questions to helping crunch millions of data points in mere seconds.
"However, 54% of people say they have 'no idea' how their company is using AI and that lack of transparency is a real problem. Organizations must be more upfront about how they're using AI in the workplace, if they want a competitive advantage and want to earn, and keep, the trust of their employees."
The report also looks at the benefits of AI for both employees and businesses and also looks at the future of AI and its adoption.
Xero
Xero published its small business updates for Australia, Canada, New Zealand, Singapore, the UK, and the US.
Australia
Sales growth averaged 6.2% year over year for the September quarter
Wages growth averaged 2.7% year over year for the September quarter
Jobs growth averaged 2.7% year over year for the September quarter
Small businesses waited 22.9 days to be paid in the September quarter
The small business index was down 2 points to 121
Canada
In June, sales experienced a 5.6% year over year decline after a 2.6% decline in May and a 2.2% drop in April
Small businesses waited 29.6 days to be paid in June
The Canadian economy grew 1.1% year over year in the June quarter, lower than expectations.
New Zealand
Sales fell 5% year over year in September 2023
Wages growth averaged 3.5% year over year in September 2023
Jobs growth averaged 6.9% year over year in September 2023
Kiwi small businesses were paid on average 6.0 days late in September 2023
Singapore
In Singapore, Xero published a report that found:
83% of small businesses on the island have experienced some cash flow issues in the past 12 months
50% of small businesses in Singapore believe that inflationary pressures will continue to have an extreme or high impact on their business.
Small business owners in Singapore are experiencing an increase in emotional distress, the top three being stress (53%), anxiety (46%), and sleepless nights (44%).
The United Kingdom
Sales growth averaged 2.1% year over year for the September quarter
Jobs growth averaged 0.8% year over year for the September quarter
Wages growth averaged 2.9% year over year for the September quarter
Small businesses waited 29.4 days to be paid in the September quarter
The small business index fell to 85 points
The United States
Sales fell 7.7% year over year in June
Small businesses waited 27.6 days to be paid in the June quarter
There is optimism with the latest MetLife & US Chamber of Commerce Small Business Index, an index that tracks small business owners' confidence, which jumped six points in the September quarter to 69.2.