Copado has appointed Bob Grewal as its Chief Revenue Officer. Grewal will take on the responsibility of leading its global revenue and field operations teams. He aims to scale Copado's international growth and deliver customer satisfaction.
Copado is a leader in DevOps for enterprise SaaS within the Salesforce platform. It was the only DevOps platform on the Salesforce ecosystem mentioned by Gartner. It has consistently been placed as a leader in the G2 CI & CD grids. And a contender in the DevOps grid. With AutoRABIT, a DevOps rival on the platform listed as a leader. That is a position that Grewal will no doubt hope to change by increasing customer satisfaction in the coming months.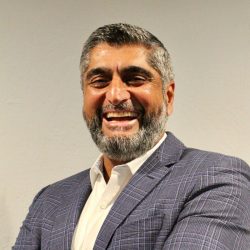 Grewal takes over from Mark Desrosiers, who originally joined in February 2022 and left in August 2023. He joined Aktana as Chief Revenue Officer.
It's a quick change by Ted Elliot, CEO of Copado, who commented, "Bob is an exceptional sales executive who brings a wealth of knowledge and leadership experience from several enterprise SaaS companies. His strategic mindset and ability to develop effective go-to-market strategies have consistently delivered exceptional results. With his international business acumen and extensive experience in both direct and indirect sales, Bob is well-equipped to drive revenue growth and help us deliver a successful FY2024."
Who is Bob Grewal
Grewal joins from Qualys, where he was Senior Vice President Of Sales in North America. While he has experience leading global sales teams, he has always been based in the US, according to his LinkedIn profile. However, he has extensive experience working within the Salesforce ecosystem, with four and a half years spent at Conga in sales leadership roles. He also spent time at Zylo, where he was Chief Revenue Officer leading a global operation, Worksoft, Arkivio and seven years at Rocket Software. Overall, Grewal has over 15 years of senior leadership experience and nearly 30 years of sales leadership experience.
Grewal commented, "The opportunity to join the Copado team was very appealing due to its market-leading position in DevOps for enterprise SaaS. Copado is helping companies of all sizes improve their software development process by delivering faster, higher-quality releases with less risk. I am grateful to join the incredibly talented team at Copado and look forward to making every customer wildly successful by delivering the full spectrum of their DevOps needs."
Enterprise Times: What does this mean
With the departure in August of Desrosiers, Elliot lost little time in bringing in Grewal. It will allow Grewal to make plans for 2024 and put his stamp on the sales organisation. As he did as Zylo, where he introduced a new sales methodology to that team to reinvigorate performance.
Copado last raised funds in 2021 in a $140 million Series C funding round led by Insight Partners. Investors will want to see growth, and Elliot will hope that Grewal can help deliver that in 2024. He now has the time to get to know the solution, teams and the market and make plans.
Importantly, Grewal has a product that should make his task easier. Copado recently launched the Copado 1 platform, the only turnkey end-to-end DevOps solution for Salesforce. Copado 1 unifies the entire software development lifecycle on Salesforce, including AI-enabled testing, into a single platform.