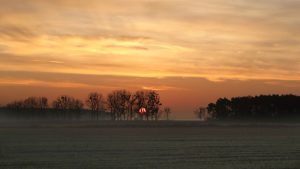 Last week, Outreach announced the appointment of Abhijit Mitra as its new President of Product and Technology. Trusted Tech Team appointed Justin Sharrocks, Director of Sales, UK, and head of a new London office and UK operation.
Neo4j revealed enhancements to its products that will increase analytical queries by up to 100x. LaunchDarkly announced the Galaxy Product release of its DevOps platform. At Insight 2023, NetApp announced new portfolio updates that the company claims will enhance the data pipeline for hybrid multi-cloud AI.
Predibase launched a software development kit (SDK) for efficient fine-tuning and serving of Large Language Models (LLMs). Software AG has launched a new category of integration platform to help enterprises manage their technology infrastructure – the 'Super iPaaS'.
Pipefy deepened its partnership with AWS and now has a listing on the AWS marketplace. Medallia announced that Lowell, one of the largest debt collection agencies in the UK, has increased its investment in the Medallia platform. Bill Patterson, EVP and General Manager of Applications at Salesforce revealed what Business Leaders must deliberate when considering generative AI.
Acquisitions
Accenture has acquired Comtech Group, a consulting and program management company for infrastructure projects in Canada and the United States. Terms of the deal were not disclosed.
Stagwell announced it had reached an agreement to sell its integrated healthcare marketing agency and pharmaceutical commercialization platform ConcentricLife. Accenture Song, the tech-powered creative group of Accenture, acquired it for $245 million in cash.
Accenture has agreed to acquire ConcentricLife. A leading healthcare marketing agency with expertise in helping Life Sciences brands build an optimal brand experience at any stage of the health journey.
Accenture has acquired MNEMO Mexico, a privately held company specializing in managed cybersecurity services. Financial terms were not disclosed.
Appointments
Adobe announced that Cristiano Amon has been appointed to its Board of Directors.
Digital Workforce has appointed Stefan Meller as Head of Sales, Scandinavia, and a member of the Management Team.
Jitterbit has named Jayashree Rajan as its Chief Marketing Officer.
Medius has appointed Emma Brown as Chief Financial Officer, as the company aims to double revenue by 2025.
Nintex has appointed Asana Head of Global Customer Experience, Neeracha Taychakhoonavudh to the Board of Directors and Lucid Software executive Sean Goldstein as Chief Revenue Officer.
AJ Wilhoit has joined the Project44 executive team as Chief Product Officer.
Sisense has appointed Brian Weinberger as their SVP of Global Sales.
Xactly announced that Jennifer McAdams is joining the organization as Chief Marketing Officer.
Business
Accenture and TD Bank announced the formation of a cross-industry coalition of Chief Marketing Officers (CMOs) and Chief Communications Officers (CCOs) powered by Disability:IN, a leading global organization driving disability inclusion and equality in business.
Alation, Inc., the data intelligence company, announced the expansion of its partner ecosystem with the addition of Monte Carlo, Sigma Computing, and ThoughtSpot.
Amperity announced that more than 50% of its customer base has adopted Amperity for Paid Media since its launch in May 2023.
Creatio has partnered with Success Software to extend the advantages of Creatio's cutting-edge platform to more customers throughout Denmark. Providing them with an effortless and speedy way to automate various business workflows.
Deloitte announced an expansion of its existing strategic alliance with Intel. Harnessing the company's cutting-edge software and technology to help clients better optimize their costs, secure workloads and accelerate their AI and software development.
Experian announced a partnership with What3Words to optimise retail deliveries.
Fivetran announced it has earned certified status by HITRUST for the Fivetran Automated Data Movement Platform in all of its cloud regions worldwide. Serving Amazon Web Services, Google Cloud Platform and Microsoft Azure customers.
Infosys announced an Infosys Topaz-powered artificial intelligence (AI) innovation with MSG Networks as part of its ongoing relationship. Which MSG Networks' can use to enhance coverage of the 2023-2024 Knicks and Rangers seasons across social platforms.
Infosys announced that it has signed a five-year collaboration with automotive marquee smart Europe GmbH. This will refine its Direct-to-Customer (D2C) business model in Europe and provide enhanced customer experience, data-driven personalization and engagement for the existing model smart #1, the newly announced smart #3, and other upcoming all-electric models from the iconic brand.
ProvisionAI, the only provider of a patented, optimized replenishment transportation scheduling solution, has joined the Kinaxis solution extension partner program.
Microsoft Corporation and Submittable announced a strategic partnership to collaborate and innovate together. This will enable Submittable to develop new solutions powered by Microsoft Azure and Azure OpenAI Service. To provide public, private and nonprofit organizations with the solutions to accelerate social impact and better serve their communities.
Nitro Software, a globally renowned leader in eSignatures and document productivity SaaS solutions, announced a new integration with OneID. This is the latest step of its strategic partnership with OneID.
ReconArt has partnered with 3RP Group, an Oracle NetSuite consultancy, to provide value-added services for NetSuite customers who seek to transform their mission-critical financial reconciliation processes.
Microsoft and Rockwell Automation announced an extension of their longstanding relationship. This will accelerate industrial automation design and development through generative artificial intelligence (AI). The first outcome of this collaboration will add Microsoft's Azure OpenAI Service into FactoryTalk Design Studio. This will deliver industry-first capabilities, accelerating time-to-market for their customers building industrial automation systems.
Salesloft announced performance metrics for sellers who have adopted Salesloft Rhythm, which launched in June 2023. Account executives are completing 39% more tasks per day post-Rhythm adoption. While sales and business development reps are seeing a 57% lift in productivity.
ServiceNow and ANSR announced a strategic partnership to power its Global Capability Centres on the Now Platform. Deloitte and ServiceNow announced an expansion to their alliance to integrate Now Assist generative AI capabilities with next‑generation managed services.
Striim, Inc. has unveiled a partnership with Google Cloud in Qatar. As Google Cloud amplifies its footprint in the Doha region, the collaboration with Striim emerges as a beacon for enterprises aiming to optimize their digital landscapes.
Syniti announced its Data First strategy. A revolutionary new approach to drive faster time to value from complex digital transformations such as the move to SAP S/4HANA.
Tricentis has opened a new office in Seoul, Korea, and appointed Bohee Seo as Country Manager.
Vensure Employer Solutions, a leading provider of HR/HCM technology, managed services, and global business process outsourcing, announced the opening of its new state-of-the-art global headquarters in Chandler, AZ.
Stoneridge Software, a Microsoft Dynamics ERP Solutions Partner for Business Applications and Cloud Solution Provider, has been named a Versapay Premier Partner.
Customer
Swissport, the world's leading independent provider of airport ground services and air cargo handling, has chosen the Dayforce platform to help build a more engaged workforce, optimise payroll, and streamline workplace operations.
Lee Trans Transportation Compliance, a prominent name in transportation compliance and risk management, is using Creatio to pave a path toward improved customer service and greater efficiency and growth within their industry.
Hastings Direct has found great success migrating to the cloud by implementing NICE CXone to streamline and converge operations.
Roland Corporation ("Roland") has selected Movement by project44 as its supply chain visibility solution.
Reusable Transport Packaging, provider of the nation's largest inventory of American-made reusable plastic transport containers and pallets, is leveraging Sugar Sell Premier and Sugar Market for AI-powered sales and marketing automation.
Palladium Hotel Group, a Spanish hotel chain operating 40 hotels and over 13,000 rooms across six countries, is leveraging the Talend platform. This will deliver a data-driven strategy in support of its digital transformation journey.
Tata Consultancy Services (TCS) has helped VIAVI Solutions, a global network test, monitoring, and assurance solutions provider, transform its 5G O-RAN (Open Radio Access Network) test solutions that enable device manufacturers and others to launch 5G innovations faster.
Midwest Surgical Hospital has selected Wolters Kluwer Health's Simplifi 797 technology, alongside the full Simplifi+ Pharmacy Compliance suite of solutions. These will replace manual processes and support patient safety at its 25-bed ambulatory surgical centre in Omaha, Nebraska.
Financial Reports
ADP
ADP reported its Q1 2024 results.
Key figures included:
Revenues increased 7% compared to last year's first quarter to $4.5 billion; 7% organic constant currency
Net earnings increased 10% to $859 million, and adjusted net earnings increased 11% to $860 million
Adjusted EBIT increased 7% to $1.1 billion, and adjusted EBIT margin increased 10 basis points to 24.2%
Diluted earnings per share ("EPS") increased 11% to $2.08; adjusted diluted EPS increased 12% to $2.08
Maintaining fiscal 2024 consolidated outlook for revenue growth of 6% to 7%, adjusted EBIT margin expansion of 60 to 80 basis points. And adjusted diluted EPS growth of 10% to 12%
Maria Black, President and Chief Executive Officer of ADP, said, "Fiscal 2024 started off with strong financial performance and meaningful progress across our strategic priorities. Our mission is to develop and deploy best-in-class HCM technology along with a deep level of insight and expertise that together improve the HR experience. This commitment helped us reach our highest measure of client satisfaction on record in the first quarter, and we look forward to continuing to strengthen our client partnerships as we positively shape the world of work."
FD Technologies plc
FD Technologies announced its results for the six months ended 31 August 2023.
Key figures included:
Total revenue £142.5 million, down 3% year over year
Gross Profit £59.4 million, down 1% year over year
KX revenue growth of 12% to £37.7m (H1 FY23: £33.6m). Led by recurring revenue up 23% to represent 87% of total KX revenue (H1 FY23: 80%)
First Derivative revenue £89.1m, down 1% (H1 FY23: £90.4m). Driven by increased customer caution from lower investment banking revenues; EBITDA margins are expected to be similar to the first half
MRP revenue is down 33% to £15.7m (H1 FY23: £23.4m). "Although Q1 revenue stabilised and Q2 saw some growth compared to Q4 FY23 due to measures we have taken to sharpen focus and improve efficiency"
Seamus Keating, CEO of FD Technologies, said, "We have continued to drive strategic progress across the Group in the first half, with KX highlights including the launch of KDB.AI and strong progress with our global partners. We delivered a resilient performance in First Derivative and MRP despite weaker customer demand in their respective markets and will continue to manage these businesses to protect margins while ensuring they are well positioned to grow as demand improves. In May 2021 we set out plans for additional investment in KX accompanied by ambitious targets that called for rapid acceleration in ARR.
"Having exceeded these targets in each of the past two years, we stated in May 2023 our belief that additional investment in KX could further accelerate our annual growth rates to 45% plus. The breadth and scale of opportunities within KX, resulting in rapid growth in our pipeline, has convinced the Board that now is the right time to make this additional investment in both product and go-to-market. This investment is a statement of confidence in the prospects for KX and is accompanied by targets that would create significant value for shareholders."
ServiceNow
ServiceNow published results for the third quarter of 2023. The company exceeded guidance across all Q3 2023 topline growth and profitability metrics. It raised 2023 subscription revenues and operating margin guidance.
Key figures included:
Subscription revenues of $2,216 million in Q3 2023, representing 27% year over year growth, 24.5% in constant currency
Total revenues of $2,288 million in Q3 2023, representing 25% year over year growth, 22.5% in constant currency
Current remaining performance obligations of $7.43 billion as of Q3 2023, representing 27% year over year growth, 24% in constant currency
83 transactions over $1 million in net new ACV in Q3 2023, up 20% year over year
ServiceNow ended Q3 2023 with 49 customers with more than $20 million in ACV Representing a 58% year over year increase
Bill McDermott, ServiceNow Chairman and CEO, said, "ServiceNow had another beyond expectations quarter. We've released more than 5,000 new capabilities this year, including generative AI for the use cases that matter most to our customers. Innovation drives growth. This is a highly unique, differentiated company that is reshaping business as the intelligent super platform for the enterprise."
Software AG
Software AG reported its Q3 results.
Key highlights included:
Third-quarter Digital Business annual recurring revenue (ARR) grew 6% year on year or 11% at constant currency to €545.1 million
Adabas & Natural (A&N) ARR, driven by migrations, achieved year on year third-quarter growth of 6% or 14% at constant currency
Group product revenue rose 5% year on year or 12% at constant currency in the third quarter. Nine-month product revenue increased 7% or 10% at constant currency, in line with expectations
Operating margin (EBITA, non-IFRS) reached 25.6% in the third quarter. Nine-month operating margin (EBITA, non-IFRS) was 19.%
Sanjay Brahmawar, Software AG CEO, commented, "Our third quarter results show we continue to execute our plan. We are securing SaaS growth from within our leading integration portfolio, and we continue to drive profitability through operational excellence. With Silver Lake's public tender offer now complete, we are ready to finish the year strongly and launch a new phase of growth led by our category-defining Super iPaaS platform."
Product
Appian announced the availability of the Connected Underwriting Life Workbench in partnership with Swiss Re. This will help insurers unify workflows and data in an automated, end-to-end process.
Aprimo unveiled a range of innovative features powered by AI that not only demonstrate a visionary approach to the future of content operations—but also offer practical benefits for companies today.
BILL announced automation technology to help SMBs and accounting firms get better control and visibility of their accounts payable (AP) workflows.
Certa, the leader in third-party management solutions, introduced CertaAssist, an intuitive AI companion powered by the advanced Certa AI.
Clearbit announced Clearbit Prospector. The new Prospector has 2X the contact coverage with a focus on US and EMEA. Significantly expanded direct dial phone number coverage and an entirely redesigned interface.
ConnectWise announced a series of key integrations to its cutting-edge suite of Business Management Solutions to enhance customer experiences.
Experian has introduced the Hunter Automotive Fraud Alliance. This is a collaborative data network designed to help automotive lenders in the United States share real-time fraud intelligence. To minimize fraud risk while maintaining a positive customer experience.
InterSystems introduced InterSystems TotalView For Asset Management. A fully managed cloud-native solution delivered as software-as-a-service (SaaS) to create sustainable advantage for asset management firms.
Pulseway delivered its 9.4 update, a major release which includes enhanced reporting, better automation, enhancements to its patching capabilities, updates to Remote Control and more.
Slate Technologies announced the latest release of the Slate Decision Assistant. An advanced generative AI tool designed to fundamentally improve decision-making and data analysis in construction.
Slingshot announced a first-of-its-kind collection of workflow templates that bring organizations' data to the centre of the projects that teams are regularly working on.
SPLICE Software has unveiled a new integration with Sapiens, a global software expert in insurance and financial services. This is aimed at redefining Net Promoter Score (NPS) survey management for life and annuity insurance providers.
Wolters Kluwer Tax and Accounting (TAA) has unveiled several product innovations for CCH Axcess.
Zoho announced a new free browser extension for Zoho Bookings. This will schedule appointments right from the browser tab you're in without shuffling between tabs. Zoho CRM also received an update with Path Finder, SMS notifications, WhatsApp message templates and much more. The company also updated Zoho Sheet. Adding new data connections, an OpenAI integration and new Android and iPad apps, as well as several other updates. It also added a Zoho Sign extension for Zendesk Sell.