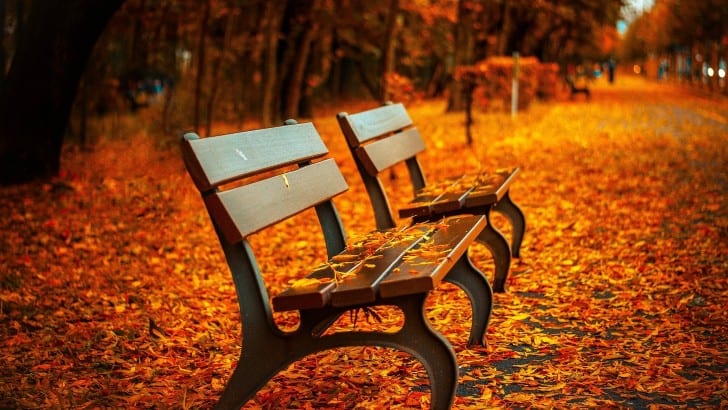 News from the world of ERP last week included Unit4 announcing that it has won the deal alongside Embridge Consulting. Together they won the finance system replacement at Devon County Council. At ProjectCon, Deltek announced several AI-powered enhancements to its ERP solutions for project businesses. Angelo Fischetti, CIO, Newman's Own revealed five tips for implementing an ERP solution into a technology stack, the ERP, NetSuite.
Appointments
BQE Software Inc. announced the appointment of Matt Cooper as its new CEO.
Business
FreshBooks expanded its partnership with Gusto, an industry-leading provider of HR and payroll technology. This new collaboration will see FreshBooks leveraging Gusto's technology to power its upcoming integrated payroll service. This will mark a significant milestone in the six-year partnership between the tech companies.
IBM and KPMG LLP announced they are expanding their alliance to help enable business transformations for clients implementing SAP S/4HANA across the energy and utilities industry.
Customer
LSEG (London Stock Exchange Group), a leading global financial markets infrastructure and data provider, has selected Oracle Cloud to transform its finance operations. With Oracle Fusion Cloud and Oracle Financial Services Applications running on a unified platform. LSEG will be able to increase efficiency, reduce costs, and improve its financial planning, forecasting, and controls.
Fashion retailer Mr Price Group is to improve its inventory management strategy across  9000 locations. As well as its growing array of distribution channels across 9 countries with Oracle Retail Merchandising Cloud Services.
Pandle published an interview with Warwick Brown, Founder of the Kam Club, about how Pandle has helped him grow the company.
Siemens Healthineers AG, a leading global medical technology company, has selected the RISE with SAP solution. This will support the company's digital transformation journey.
BT Group, one of the world's leading communications services companies, has gone live on SAP S/4HANA to transform its ERP operations in the cloud.
Azteca-Omega Group has chosen Unanet CRM to improve the construction company's proposal process and pipeline optimization.
Population Services International (PSI) has selected Unit4's ERPx platform. Encompassing HCM, Financial Planning and Analysis (FP&A) and Source to Contract. This will make it easier for health consumers to choose and health workers to deliver quality, trusted, and affordable healthcare.
PruittHealth, one of the largest, family-owned long-term care providers in the United States, has automated critical business functions and transformed the way they do business following the company's implementation of VAI S2K Enterprise software.
Financial Reports
Visma
Visma achieved an all-time high revenue of €593 million in the third quarter of 2023. A growth of 15% compared to the same period last year. EBITDA was €203 million, also a record level, and up 18% from Q3 22. Visma now has 1.6 million customers in Europe and Latin America, up 18% year over year. At the end of Q3, Visma's Annualized Repeatable Revenue (ARR) reached EUR 2.2 billion, an increase of 24% year-over-year. These numbers were helped by the 8 acquisitions it made during the quarter.
Merete Hverven, CEO of Visma, commented, "It has been another eventful quarter for Visma, with continued growth and geographic expansion. Our positive development is driven by a combination of increased sales to existing and new customers, acquisitions of high-quality software companies and prudent cost management.
"Our company continues to grow and thrive thanks to the tireless efforts of a team of nearly 15,000 highly skilled and engaged co-workers. Together, we deliver the mission-critical software our customers depend on to run their business with control and efficiency."
Unanet
Unanet published a business update for its third quarter, during which it continued its growth. New customers included Fremont-Wright, a nationwide engineering, architecture, and surveying firm made up of 13 companies. As well as MPACT Strategic Consulting, a global consulting and advisory services company that delivers solutions to public and private sector clients in the areas of emergency management, disaster recovery, compliance, and business consulting.
Craig Halliday, CEO of Unanet, said, "Customers choose Unanet because we understand their needs and adapt our solutions for them, rather than the other way around. For too long, this industry was stuck in low gear as the legacy providers skimped on innovation and service, but Unanet has come along to change that. Quarter after quarter, we take customers from the legacy providers and earn recognition for our successful business practices."
The company revealed no numbers around these results, neither revenue, ARR growth, nor even the number of customers it attained. Instead, it focused on awards, including being named for the sixth straight year to the Inc. 5,000 List of Fastest-Growing Companies, and the company was named a Top Workplace for Tech.
Product
Epicor will announce four new solutions at the AAPEX 2023 Show in Las Vegas: Next-Generation Epicor Catalog for Automotive, Epicor Commerce for Automotive B2B eStore,  Epicor Predictive Inventory Assistant, and Epicor Predictive Maintenance Assistant.
Microsoft added three new Copilot features for Microsoft Dynamics 365 Customer Service: Ask Copilot a question, Create intelligent email responses, and understand Copilot usage in your organization.
Siemens Energy, a global leader in energy technology, has started to launch the SAP Digital Manufacturing solution at five lighthouse plants located in Germany, the United Kingdom and Mexico.
SAP announced new generative AI capabilities across the SAP Customer Experience portfolio, including SAP's natural-language generative AI copilot Joule.