Kantata has announced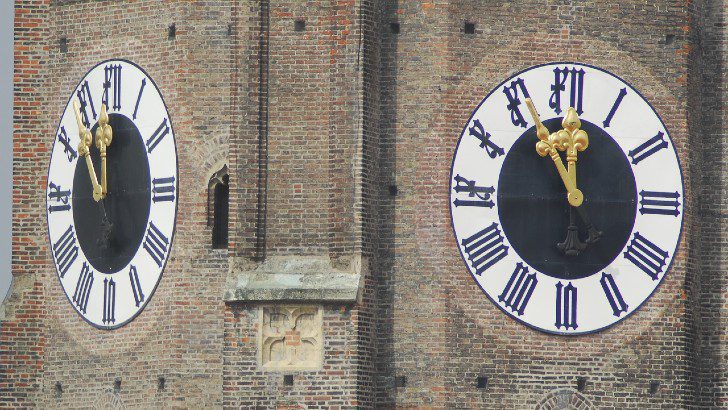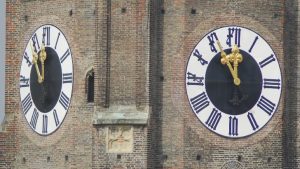 that Concurrency, Inc., a Wisconsin-based IT consulting firm, a ServiceNow partner and a Microsoft-based systems integration partner, is successfully using its leading Professional Services Cloud. What is intriguing about this story is not that the firm is using Kantata but that it chose to re-implement the solution to take better advantage of a system that it already liked.
Many firms implement a software solution and rarely review what they have done. Or take the time to re-implement the application using the lessons learnt. It is exactly what Concurrency did two years after they first selected and implemented it in 2020. It is an approach that other firms should consider. This is especially true of cloud software, where applications mature and evolve. And while upgrades are applied, how the solution was first implemented might create friction between new functionality and existing processes.
There was a business reason for the re-implementation. When Concurrency first implemented Kantata, it was organised along multi-regional lines. In 2022, it centralised its operations, completing the project in Q1 2023.
Concurrency was founded in 1989 and has grown steadily. It has a significant team, based both remotely in the US and at its headquarters in Wisconsin. Concurrency has Microsoft, ServiceNow and Quest services lines. It offers a range of services, including AI solutions, Security, ServiceNow and Microsoft Azure.
In 2020, it was using a combination of AUTOTASK/Datto, Microsoft Project and Azure DevOps. However, this combination of solutions had challenges. Kurt Spitzner, Concurrency's Director of Delivery, commented, "Our operations were not streamlined. We were applying short-term fixes to long-term issues, and running our project management burn down and bookkeeping off of spreadsheets."
Concurrency realised it needed to identify an integrated professional services solution to streamline its processes and eliminate the manual effort it was undertaking. Overall, it was looking for a solution that would enhance project planning resource management and help improve delivery outcomes.
The selection of Kantata
For this article, Enterprise Times was able to ask Spitzner several questions about this project. He revealed that Concurrency considered other solutions, and the shortlist included continuing with Datto, moving to NetSuite OpenAir and Kantata. It chose Kantata OX, which in 2020 was Mavenlink. At the same time as the firm deployed Kantata, it also rolled out NetSuite Financials for its finance system.
Enterprise Times asked Spitzner why Concurrency selected Kantata. Spitzner replied, "Kantata was evolving and improving faster than AutoTask and OpenAir." He added, "The ability to integrate directly with ADP, Netsuite and (Dynamics) CRM were all big positives for us."
Kantata has also published a complete case study in which Spitzner commented, "Compared to Kantata, the other solutions we looked at felt long in the tooth. They were over-established and no longer evolving. We just didn't believe they would ever get any better than they already were."
Kantata would provide a single platform cloud-based solution for Concurrency, to deliver a solution that would replace both Datto and Microsoft Project. It also saw a roadmap that would bring additional features and, with its integration platform, would enable it to integrate with other solutions that Concurrency was using.
The Benefits
Kantata professional services help the firm deploy the solutions, and within a few months, Concurrency has extended its forecasting ability to see 13 months ahead. The integration between NetSuite and Kantata delivers transparency, improved data flows, and realised significant benefits.
Spitzner explained, saying, "With Kantata as our system of record, our information is simply more accurate. Kantata has allowed us to validate synchronized data with a confidence we didn't have in the old Autotask days. That alone saves us over 20 hours per month in unnecessary administrative tasks."
He added, "From day one, Kantata provided immediate value — integrating our time sheets and reducing the friction of entering, approving, and seamlessly sharing data with NetSuite, our financial software."
In addition to the above, Concurrency can make better-informed decisions, notably around hiring. The systems have also provided the firm with repeatable business processes. Enterprise Times asked Spitzner what these included.
He highlighted several:
"We Soft Hold Projects weekly and assign named resources weekly."
"We review Yellow and Red projects and discuss the necessary steps weekly."
"We review project gross margins weekly."
"We review team utilization weekly."
"We review a monthly financial forecasted for the current month every week based on scheduled work."
"We review our long-term forecast, which includes allocations from signed projects and soft holds for work in the future that is in the sales cycle."
"We send client-facing status reports on budget and burn weekly."
While the business leadership of Concurrency have seen benefits, most of the work falls on the consultants within the firm. Enterprise Times asked Spitzner what benefits they have seen.
We obtained the following responses:
"It gets utilization reporting right to understand what our team is doing!"
"Simplified time entry."
"Project Health roll up."
Looking forward
Concurrency continues to use Kantata OX and Microsoft Azure Dev Ops for its project requirements. The integration work with Dynamics is ongoing. However, as with any cloud solution, there are always improvements to make, and Enterprise Times asked Spitzner what they are looking to improve in 2024?
He replied, "Our big initiatives in 2024 are to streamline our fixed bid projects and processes to better reflect our business. Enhance our financial forecasting and to develop tighter integration in our project estimation processes and potentially roll out the new Kantata estimation feature."
Enterprise Times: What does this mean
While Concurrency is not a new customer for Kantata, it is a testament to the success that it delivered, that Concurrency did not consider switching applications after its re-structure. Considering a re-implementation after a business model change is a wise decision which also enabled Concurrency to take advantage of the changes that Kantata would have introduced in the intervening years. At the consultancy level, little would change, leaving change management fairly straightforward.
Jared Haleck, Chief Product Officer Kantata, commented, "Kantata is committed to putting people first, which includes removing tasks that can be automated to make the jobs more interesting and rewarding. When professionals have the tools they need to do their jobs seamlessly, they feel empowered to deliver remarkable results for their customers, and that is why helping Concurrency has been such a success."