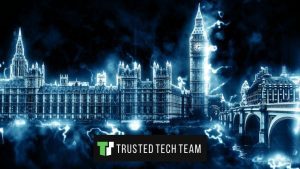 The Trusted Tech Team, an Irvine California headquartered Microsoft Cloud Solution Provider, has launched a presence in the UK with a vision of "dominating the UK Cloud Market". This is also the next step in a lofty ambition to expand globally. To begin its international expansion, it decided to open an office in London and has hired Justin Sharrocks as Director of Sales, UK, to head up the new team. The office is located on Mabledon Place, near St Pancras station in the heart of London.
Sharrocks joined from Kordia, a New Zealand-based IT-managed service provider, where he spent time as a Sales Manager. He previously founded his own company, worked for Guru of Happiness and spent five years at Network Integrated Technologies. Sharrocks joined in July and has led the efforts in building strategic partnerships with several IT companies and Microsoft specialists. It aims to become one of the fastest-growing and largest Microsoft Cloud Solution Providers (CSP) in the country.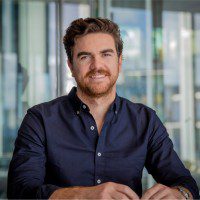 While the Trusted Tech Team website has a page dedicated to the UK market, it does not reflect the localisation it should do. Customers' quotes all seem US-based, and the images show dollars rather than pounds sterling. Beyond Microsoft, there is no mention of the UK-based IT partnerships that are highlighted within the release. Hopefully, the Trusted Tech team will rectify these oversights quickly.
For Sharrocks, this is a huge opportunity with what appears to be his first role in the UK. He said, "The company's relentless focus on client relationships give Trusted Tech Team their biggest advantage in London. In my 10+ years working in IT services, I've never seen a company retain clients like Trusted Tech Team. Clients stay with Trusted Tech Team because they're able to receive a level of support that's hard to come by in this industry.
"The team of expert engineers are extremely knowledgeable about the intricacies of the Microsoft work environment and they're all genuinely passionate about what they do. I'm grateful to be playing a part in their mission to bring that much-needed energy to the UK tech space."
Can it back up the growth claims?
Currently, according to LinkedIn, the Trusted Tech Team has ten employees in the UK. It has an ambition to grow that team to over 200 experts. Aligned with the company's novel, human-centric approach to Microsoft cloud solutions. In opening a London office, it hopes that the local presence will help to accelerate that growth. The firm gave no timescale for the growth, though, with only 6 open positions, one of which is in London. There is also an open position in Bucharest for a remote-based Cloud Architect. This would be the first employee in Romania. Does this signal an intent to grow a service centre to support the wider Europe?
Julian Hamood, Founder and President of Trusted Tech Team, said, "There's been a unique opportunity for us in the UK market. We've been pleasantly surprised with the tremendous success we've had in the UK so far, despite having our headquarters in the US. Our UK customers have been incredible. We owe it to them to be as accessible as possible. So setting up headquarters in London was the clear next step to support capacity and let us interact with customers locally."
The Trusted Tech Team brings a human-centric approach to technology. It hopes to leverage the strong talent pool in London to build a team that aligns with that approach. It is in part due to the culture that has helped it to rapidly build a loyal client base in the US. More recently, in the UK, delivering a personalised service that it believes resolves issues faster than the industry average.
Trusted Tech Team aims to reduce software expenses. Often by up to 20% through streamlining the complex and time-consuming Microsoft licensing process. There is a huge opportunity in the UK after COVID-19 and the cost of living crisis. As firms look to unravel and simplify their licensing requirements to reduce costs. The Trusted Tech Team uses a blueprint for delivering success to help mid-to-enterprise-sized organizations streamline their operations.
Julian Garsdean, Chief Operating Officer of Trusted Tech Team, said, "It takes a world-class team of support engineers to continue setting record-breaking SLA times. We will continue to heavily invest in our global team and operation, to provide our clients with a level of care, support, and service excellence not seen by any other CSP in the world."  
Enterprise Times: What does this mean
Trusted Tech Team was only founded in 2017. It has seen huge success in the US. Growing rapidly with a significant number of well-known brands, including Hilton, HP, CostCo, Boieng, Spotify and Pfizer. With some of those companies, it will have been exposed to the opportunity in the UK. Now it hopes to capitalise on that knowledge. However, it needs to improve the localisation on its website to better attract UK-based firms.
What, perhaps, is a little surprising is that it appointed someone with little experience. Therefore, potentially few relationships within the UK market. However, Sharrocks is bought into the culture of the firm, and the fresh approach is possibly a deliberate choice to shake up the UK market.
It will be interesting to see how successful Sharrocks is and how much investment the leadership puts into growing the team. It is already a competitive market, with firms such as Softcat and Insight already having a strong presence.