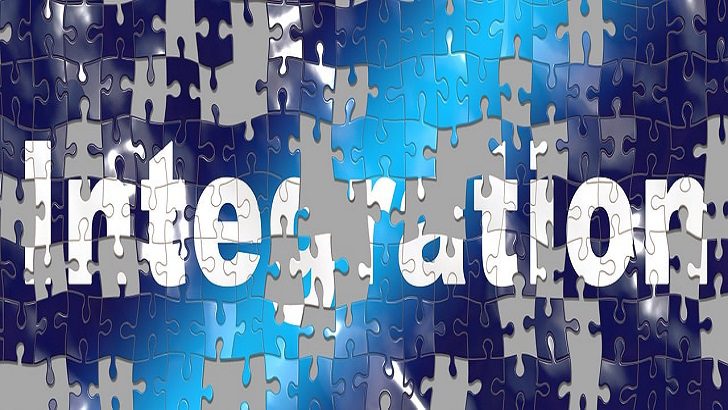 Software AG has launched a new category of integration platform to help enterprises manage their technology infrastructure – the 'Super iPaaS'. The company says the new category is needed to meet the changing needs of large, modern businesses.
Today's typical technical infrastructure is often comprised of systems, applications and data silos which often results in enterprises unable to get value from their data. Software AG suggests the rapid expansion of digital channels has created new challenges for enterprises. The problem is further exasperated because current integrations are too focused on only one or two relevant capabilities. As a result, they cannot handle hybrid multi-cloud environments.
AI has been universally welcomed as creating opportunities. However, Software AG sees it is also accelerating huge risks—faster, and more deeply than any disruption to date. It's only been 10 months since ChatGPT exploded onto the market.
However, Software AG suggests, that easy access to Generative AI requires a new focus, a shift in thinking and action. Analysts and tech companies see the potential for Gen AI to drive business outcomes—as workflows shift from systems of record—to be more automated, and more predictive. The technology is expected to help business managers be proactive and preventative. Ultimately providing situational awareness, delivering insight and decision-making into the hands of business leaders in the moment.
While the generating of mass personalisation, automation and super visibility will be fuelled by GenAI. Software AG notes that it is integration will remain the connective tissue that enables digitisation to transform at machine scale.
Five capabilities for Super iPaaS:
The company says a Super iPaaS helps large enterprises maintain good IT governance. At the same time, it gives them ways to become more agile and productive. In order to do this, it must have five key components, the inclusion of which is what makes the Super iPaaS different from all integration tools that came before.
Integrates Applications + Data + APIs + B2B + Event streams.
True cloud-first enterprise end-to-end hybrid integration: mainframe to cloud.
Global to meet data sovereignty laws yet managed centrally to assure governance.
A common user interface across all aspects of the platform.
Leverages the power of generative AI to drive agility and productivity.
Software AG fulfils the criteria for the Super iPaaS with its webMethods.io and StreamSets products.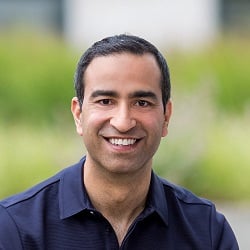 Sanjay Brahmawar, CEO of Software AG said: "Every company wants to innovate. But every company feels some kind of pain when they try. We are more reliant on data and insight than ever before. Yet even the largest organisations in the world are forced to use old-gen tools to try and unlock the true value in their data. We are here to change that. We are here with an enterprise integration proposition that doesn't exist anywhere else. Integrate anything, anywhere and anyhow. Businesses don't have this freedom to operate as they need to today. But they will now, with the Super iPaaS."
Three key benefits
According to Software AG, the Super iPaaS helps organisations find benefits in three key areas:
It enables organisations to be more agile. Organisations become able to adapt as quickly as the technology landscape changes and work the way they want. With a unified platform across data and application integration, they get a seamless flow of data. This should enable them to make decisions using their data and put them into action immediately. They can develop integrations anyway, and anyhow their teams prefer. Then deploy them in any cloud or region with a click.
It lets organisations be more productive and get more done: With a unified integration platform, teams need to learn less and can collaborate more. They can build applications and experiences and deploy them as APIs in one motion. It lets business technologists automate workflows using generative AI but manage them centrally to avoid shadow integrations.
It gives organisations control to reduce their risk: With centralised control and distributed execution, integrations can run anywhere. It provides a "single pane of glass" across their integrations, APIs and data pipelines for end-to-end visibility across transactions. As a result, organisations have a unified experience for all integrations delivering complete observability and offering compliance without adding chaos.
Enterprise Times: What this means for business
There's no debate we are experiencing a generational shift in IT. One of those moments that crystallises IT priorities and sharpens company focus. It's as big as the arrival of cloud computing, or (looking further back) client-server computing or the proliferation of mobile devices. However, AI and all its variant components have added to the complexity of today's modern technical infrastructure of today's enterprises.
The 'Super iPaaS' was developed to help enterprises manage the chaos of connectivity caused by rapid digital expansion. A growing and formidable challenge for businesses that current integration tools cannot tackle. The digital real estate continues to grow for enterprises. Consequently, there will be a corresponding growth in the need for more comprehensive integration strategies and tools. Music to the ears of companies such as Software AG, who are also re-positioning themselves as an enterprise integration company.
Innovation placed centre stage at Software AG user group conference