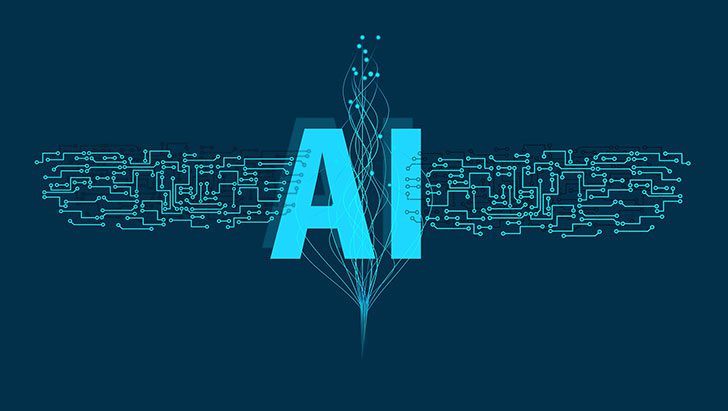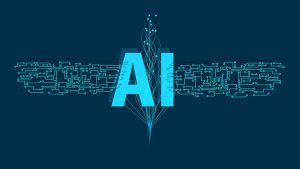 In the ever-evolving realm of technology innovation, the emergence of generative AI has taken center stage across industries. Business leaders are grappling with AI's impact from factory floors to executive board rooms. McKinsey research estimates that AI's impact on productivity could unlock trillions of dollars in value from banking to life science. This rapid evolution underscores the need for an agile mindset as businesses strive to harness AI's full potential.
Today, forward-thinking business leaders are intensely focused on understanding and tapping into the transformative capabilities of large language models (LLMs). They believe these will help their organization solve business, societal, and sustainability challenges while keeping pace with advancements and market competitors.
Generative AI in contracting
AI is one of the most complex and dynamic forces in today's shifting technology landscape. Among the plethora of real-world use cases, the utilization of generative AI in the enterprise is emerging as a game-changer. It could overhaul legacy processes and turbocharge businesses to unlock strategic value around revenue, savings, and risk. In fact, generative AI in contracting is particularly significant.
Contracts have always been the bedrock of commerce. They have historically locked critical business information in dense legalese—hindering the use of their data to fuel growth and increasing an organization's risk exposure. The advent of generative AI, integrated with major software systems, promises to make this repository of static documents conversant with people, significantly benefiting bottom-line performance.
Yet, implementing generative AI to turn contracts into digital value powerhouses requires thinking big and starting smart to gain maximum value. That's because contracts remain highly complex, contain some of a company's most sensitive information, and still need human guidance and oversight to deliver as intended. With the right approach, commercial agreements can become valuable interactive assets that drive a step-change in efficiency and decision-making.
For organizations eager to apply generative AI to contracts, here are five considerations that can serve as the foundation of your transformation journey. Whether you're a frontline contract manager or an executive strategizing on AI initiatives, these guidelines will keep you grounded while your contract value soars.
Time is of the essence
The sheer velocity of technological progress in recent months is impressive. Scenarios deemed too complex for AI one week are suddenly solved the next. If your company has not yet embraced the urgency to integrate generative AI into your business processes, you should strongly reconsider because, most likely, your competitors are.
It's becoming increasingly evident that AI top performers in contract intelligence will win this race and gain a long-term advantage. But moving fast on AI won't determine the ultimate winners and losers. There is a serious "order of operations" question to be answered. Where should you focus your energy first to achieve the most significant impact?
By starting with contracts, organizations address the foundation of their relationships with suppliers, customers, employees, and partners. In other words, AI-powered contract intelligence will act as a catalyst and accelerator for AI transformation of other enterprise systems and processes. Conversely, if contracts are left out of the AI equation, efforts to transform processes that rely on contracts (procure-to-pay, quote-to-cash, hire-to-retire, etc.) will falter.
Safety first
Yes, companies must move fast to understand how generative AI will impact their business and contracts. But this sense of urgency must be balanced with caution. Recent highly publicized data leaks to ChatGPT and the proliferation of responsible AI initiatives like Microsoft's AI Assurance Program underscore the risks of sharing confidential information with AI chatbots that may use the content to improve AI models.
A company's enterprise systems, such as ERP, CRM, HRM, and SCM are central to operations because they manage financial data, customer relationships, human resources, and supply chain logistics. Contracts – and contract intelligence solutions – also house sensitive data, such as non-disclosures, along with integrated vendor and supplier information and financial details. Therefore, a security breach in any of these systems would be disastrous. It can lead to potential financial and regulatory penalties and reputational damage.
When applying generative AI to contracts, organizations must understand where their data is going and how it will be protected. Many publicly available LLMs stipulate that data entered into them will be used to train the model further. This is unacceptable for contracts, as it implies data will be shared with other systems.
Instead, look for AI solutions that adhere to enterprise security standards and offer comprehensive data management. Consider how to safely and securely access integrated, enterprise-wide data pools that will return the most accurate, relevant, and impactful insights.
Not all data holds the same value
Generative AI has been trained on an almost unfathomable volume of data, underscoring its revolutionary strength. However, not all data holds equal importance or relevance. This may be acceptable when writing a clever poem for your greeting card or finding the best-baked chicken recipe using only the ingredients in your pantry.
When querying contracts, accuracy and relevance matter. AI trained against the broad content of the internet is prone to hallucinations, but applying AI to enterprise data is the key to surfacing reliable insights you can count on in today's world of data-driven decision-making.
Contracts are universal across industries and govern all business relationships, making them one of the largest untapped opportunities for data to inform AI queries. For example, Icertis combines purpose-built AI with the industry's largest and richest enterprise contract data lake of 2 billion metadata and transactional elements. By pairing contract data of this magnitude with AI algorithms tailored to your organization's needs, you'll realize value far beyond what generic AI models can deliver.
Applying generative AI to the critical information in contracts can surface benchmarks and industry standards for comparison across commercial relationships. This can give your business the visibility to determine which agreements are serving the enterprise well, versus relationships that may ultimately present risk and revenue leakage. A recent study by Deloitte and World Commerce & Contracting suggests that contract underperformance causes nearly 9% of value erosion in the business. AI can help you find and address those sources of erosion.
Don't forget about traditional AI
Did you know that Microsoft was developing AI before it even released Windows 95? While AI has hit an inflection point, this technology has steadily advanced for decades. Purpose-built AI technology has been around for contracts long before ChatGPT became a household name. In some cases, these time-tested applications are better at solving specific business problems than anything generally available generative AI models can do. And in other instances, as we see in contracting, new generative AI offerings are emerging as complementary to traditional AI technology. This is especially true for capabilities such as understanding contract obligations that help reduce costs and analyzing clauses to manage and minimize risk.
As you explore the realm of AI possibilities, consider purpose-built AI solutions that generative AI may enhance or augment to help deliver faster time to value for your organization.
 AI is a partner, not a replacement
Digital transformation has never been just about technology; AI transformation won't be either. While the power of AI in contract management is substantial, its value hinges on stakeholder buy-in and adoption. That should not be hindered by misplaced apprehension that AI may render some workers obsolete. Despite early concerns about the impact on the job market, an MIT study found that 64% of workers globally derive at least moderate value from AI. These employees are also three times more likely to be satisfied in their jobs. In the legal sector, a survey of corporate legal professionals on AI found that humans will play an essential role in leveraging AI capabilities, Respondents indicated that they expect AI to have more of an enhanced co-worker role.
As organizations embark on this transformative journey and roll out new AI solutions, consider a thoughtful and inclusive approach. One that empowers team members to embrace AI as an enabler – an efficiency tool and means to drive value. Doing so sets a precedent where humans remain center stage, and AI's potential is fully embraced.
It is an exciting time to be a business leader. Generative AI holds enormous promise for productivity and growth—and companies that apply these technologies to their most critical business processes will thrive. By embracing these five considerations, organizations can harness AI to revolutionize and improve contract-driven practices across the enterprise.
---
With unmatched technology and category-defining innovation, Icertis pushes the boundaries of what's possible with contract lifecycle management (CLM). The AI-powered, analyst-validated Icertis Contract Intelligence (ICI) platform turns contracts from static documents into strategic advantage by structuring and connecting the critical contract information that defines how an organization runs. Today, the world's most iconic brands and disruptive innovators trust Icertis to fully realize the intent of their combined 10 million+ contracts worth more than $1 trillion, in 40+ languages and 90+ countries.