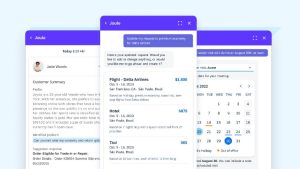 SAP announced Joule, a natural language, generative AI Co-Pilot, to help organisations transform their operations. SAP intends to embed Joule across its cloud applications portfolio in due course. First up is SuccessFactors and SAP Start site before the end of 2023.
In 2024, it expects to add Joule to SAP S/4HANA Cloud, public edition. Followed by SAP Customer Experience, SAP Ariba solutions and SAP Business Technology Platform. Further announcements about Joule are expected in other events later this year, notably:
Joule is just the latest generative AI assistant that the major vendors have either announced or rolled out this year. With Oracle, ServiceNow and Salesforce all announcing their latest innovation around generative AI in recent weeks.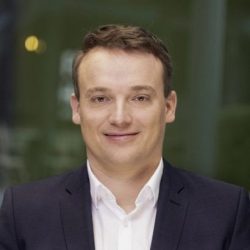 Joule will provide users with an AI Assistant to help deliver productivity improvements across the SAP applications. The AI assistant will help users streamline tasks, provide insights from data within the SAP platform on other data sources. This will drive better and faster decision-making. It will help generate textual information and code to improve efficiency. SAP also commits that Joule will help organisations maintain full control over data privacy "while accessing generative AI in a safe environment. "
Christian Klein, CEO and member of the Executive Board of SAP SE, commented, "With almost 300 million enterprise users around the world working regularly with cloud solutions from SAP, Joule has the power to redefine the way businesses – and the people who power them – work. Joule draws on SAP's unique position at the nexus of business and technology and builds on our relevant, reliable, responsible approach to Business AI. Joule will know what you mean, not just what you say."
Joule will help get work done faster
In time, SAP will integrate Joule across its entire platform. It will provide a ready assistant to users across HR, finance, supply chain, procurement, customer experience, and beyond. An HR user could ask Joule to create a Store Manager position in Geneva. This would kick off a workflow, prompting the user with a selection of similar internal roles to generate the information required for the new role. Joule would then initiate the process for approval, with very little input from the user beyond confirming the results.
Joule can also generate graphics that can visualise key metrics for the business, from simple graphs to more complex insights. The CoPilot will also be capable of displaying and reviewing performance for different internal processes. Then analysing the process and highlighting potential improvements to a visualised workflow. It seems SAP has embedded the power of Signavio business process mining software that it acquired in 2021 into Co-Pilot.
Insights from Joule might also surface which regions have slowly growing revenues. Potentially also highlight the reasons for that slower growth. The potential is huge, and organisations will only scratch the surface of what is possible. Until they have richer data sets to interrogate and users learn how to ask the right questions of the interface.
Phil Carter, Group Vice President, Worldwide Thought Leadership Research, IDC, commented, "As generative AI moves on from the initial hype, the work to ensure measurable return on investment begins. SAP understands that generative AI will eventually become part of the fabric of everyday life and work and is taking the time to build a business copilot that focuses on generating responses based on real-world scenarios – and to put in place the necessary guardrails to ensure it's also responsible."
Enterprise Times: What does this mean
This is just the latest AI innovation from SAP to SAP Business AI across multiple scenarios and partner solutions by over 26,000 SAP cloud customers. Expect further iterations and improvements with SAP investing in generative AI startups such as Aleph Alpha, Anthropic and Cohere. It also leverages the AI solutions provided by partners such as Microsoft, Google Cloud and IBM to further enhance its solutions.
The aptly named Joule (also an SI unit of energy) will provide every SAP user with an assistant to multiply their effectiveness within their business. Generative AI appears to be a game changer across industries, the examples of what it might achieve are out there. However, customers must deploy and see what difference it makes to their business. While this is still unclear, with nearly every vendor getting behind the innovation, organisations do not want to be left behind.
This could be another driving force behind organisations still using legacy solutions to move to the cloud, enabling them to take advantage of generative AI.