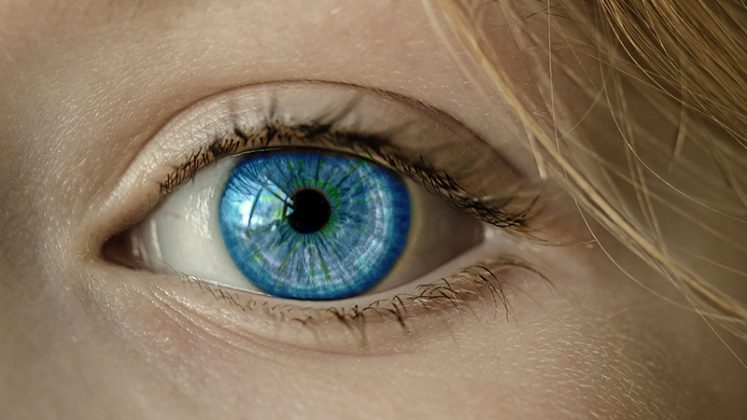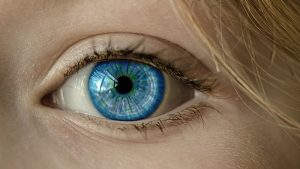 Last week, Kantata published the State of Marketing Agency Operations, showing that many still rely on spreadsheets. Research from Roki indicated that Gen Z shoppers believe AI will enhance their shopping experience.
Other research came from Calabrio, Deloitte, Experian, iCIMS, Ivanti, NTT, OneStream Software, Reputation, SugarCRM, and Workhuman. Dynatrace published its first ESG report.
Calabrio
Calabrio released its annual analysis of the contact centre market. The State of the Contact Center 2023: Activating the Agent of the Future. The report highlights the essential role of hybrid and remote contact center agents, the expected impact of artificial intelligence (AI), and agents' readiness to act as brand guardians in the face of evolving consumer demands. The majority of respondents believe that AI will not replace but supplement jobs.
Kevin Jones, President and Chief Executive Officer Calabrio, said. "The role of technology, including AI, is poised to gain even greater momentum in the contact center—we're already seeing customers embrace automation and AI-fueled analytics to maximize their operations." says "But when technology removes a large portion of the administrative tasks from humans, agents will need to adapt to embrace complex customer inquiries and become true brand guardians."
AI will impact contact centres through:
Augmenting agent and manager productivity (25%)
Optimizing forecasting and scheduling (20%)
Measuring and understanding contact centre productivity (20%)
AI-driven chatbot services to customers (20%)
New skills, such as critical thinking, will be required. In addition, training and skills development are emerging as a key strategy for attracting and retaining talent.
Deloitte
Deloitte published research coinciding with the 2023 WNBA Playoffs Presented by Google. Also the launch of a new Deloitte TV campaign centred around celebrating women on the court and in the conference room. The "Impact of Sports on Women's Professional Success" report revealed that women who played competitive sports in their youth are more likely to be in leadership or management roles.
Jason Girzadas, Chief Executive Officer of Deloitte US, commented, "The continued advancement of women in sports and business is essential to help create a more diverse, inclusive and equitable society. At Deloitte, we are deeply committed to diversity, equity and inclusion within our own organization and society and are proud of the influential leadership of women across our organization. Our collaboration with the WNBA and Maximum Effort will shine a spotlight on the incredible impact women leaders make every day as role models and changemakers shaping the next generation."
Other key findings included:
85% of surveyed women who played sports say the skills they developed playing sports were important to success in their professional careers — the findings are even higher among women in leadership roles (91%) and women who make $100,000 or more (93%)
Of female respondents who make $100K+ annually and are in management or leadership roles, 69% have played competitive sports
Regardless of personal experience playing sports, 61% of respondents agree that girls who play sports are likely to have successful careers
75% of women surveyed who played competitive sports agree that girls who play competitive sports are more likely to be successful in their careers
According to respondents who have played competitive sports, the top skills gained from competitive sports include teamwork (69%) and leadership (41%). Other skills include managing stress and pressure (36%), problem-solving (35%), and effective communication (34%)
Dynatrace
Dynatrace released its inaugural Global Impact Report. The report underscores the company's commitment to understanding, measuring, and communicating progress on ESG topics. Which are important to Dynatrace employees, customers, partners, stockholders, and other stakeholders. It also shares results from initiatives related to the company's three ESG pillars: sustaining the environment, people, culture and community, and governance and ethics.
Rick McConnell, Chief Executive Officer at Dynatrace, said, "Our success is not just measured by our financial performance but also by our impact on society and the environment," said "We are focused on operating standards that promote sustainability, diversity and inclusion, ethical behavior, and transparency. Our Global Impact Report establishes the foundation for where we stand today and sets our path forward as we strive to constantly improve."
Experian
Experian's research reveals that disabled people, on average, wait nearly three months – 82 days – before contacting a provider. They cited feeling emotionally drained (37%), anxious (34%) and demoralised (27%) after interactions with organisations.
The delay is detrimental to people's lives. With most disabled people surveyed (52%) saying they would have spent the time resting or sleeping without anxiety if they could get the time back. Despite this, less than a fifth (19%) of people with access needs have requested support from service providers.
The Financial Conduct Authority (FCA) has found that an estimated 7.4 million people have unsuccessfully attempted to contact one or more of their service providers. With the most vulnerable in society most likely to struggle. To help, Experian has launched Support Hub in collaboration with some of the country's largest companies. Including HSBC UK, Nationwide Building Society, Tesco Bank, consumer credit provider NewDay, Co-operative Bank and Ovo.
It culminates more than three years of work between Experian, the founding partners and accessibility experts. Support Hub pilot offers a single one-stop portal for consumers. Telling multiple businesses how they need to be contacted and what support they need to access their service. This could include preferred methods of communication such as letter, telephone, or email. Or other requirements such as needing a longer appointment or being accompanied by another adult to assist them.
José Luiz Rossi, Managing Director, Experian UK&I, said, "We need to remove the frustration and anxiety people feel when contacting service providers, and we have to build solutions and products that are accessible for everyone. The world is not built for minority groups, and we often expect people with disabilities to conform to typical expectations.
"We've built Support Hub with partners from the disabled community and our founding members, so we can help level the communications playing field for people with access requirements.
"This is a service that has been made with inclusivity in mind, allowing people to log their information, controlling what is shared and with who, so that multiple organisations know in advance how they should communicate with a customer – whether that be letters through the post in braille – or offer additional support for face-to-face appointments."
iCIMS
iCIMS published the European Talent Experience Report 2023. This highlighted the pain points of finding and applying for jobs. And how talent teams can modernise processes to attract and hire the best workers.
Key findings included the following:
Nearly 60% of companies fail to follow up with candidates after they apply
Only 9% of companies include the salary in a job posting
It takes candidates an average of ~8 clicks to find open jobs on a corporate site
Only 3% of the career sites have a chatbot for 24/7 support
Less than half of career sites offer the ability to "one-click apply"
Darren Crowder, Head of Field Innovation, EMEA, iCIMS, said, "Candidates interact with modern tech in their everyday lives, and they are used to intuitive systems and processes that just work. Leaders can use this research to understand how they can improve the experience talent has with their employer brand and better capture top talent. At the end of the day, bad experiences impact your organisation's bottom line."
iCIMS identified four areas that employers can improve:
Provide transparency in job postings around salary and, to a lesser extent, work location
Offer a window into company culture using videos of real employees
Reduce the time taken to apply for a job
Engage using personalised communications, which means at scale
Eric Gellé, SVP of EMEA, iCIMS, said, "It's easy to assume that new technologies like automation and AI are the antithesis to human connection. But I believe they can be the opposite. Effective TA tech can streamline laborious recruiting processes and make systems simpler for candidates, humanising the talent journey. Utilising tech of the future is the only way to stay ahead of your competitors and make the job search less painful for candidates, and recruiters."
Ivanti
Ivanti announced the results of its 2023 Report: New Imperatives for Digital Employee Experience. It details how technology drives employee satisfaction, retention and productivity. Ivanti surveyed 7,800 IT professionals, executives and end users worldwide.
Unlike the Calabrio survey, it highlights that not everyone believes AI won't replace jobs. There is a consensus around the impact of the benefits. Although 56% believe it benefits employers more than employees.
The report revealed that inadequate DEX practices are much more than a tech problem for knowledge workers:
78% say they could be more productive with different tools
57% report serious friction at least weekly while using workplace technology
17% quit due to poor tech or would consider it — and the figure is nearly 2x as high for Gen Z
61% say negative technology experiences impact morale
Jeff Abbott, Ivanti CEO, commented, "Organizations globally are grappling with how to optimize Digital Employee Experience (DEX) for the entire workforce," said "Best-in-class organizations view DEX as a powerful tool to improve accessibility, employee retention and the security of their organization. However, with the rapid progress of AI and automation, the real DEX opportunity is for organizations to enhance employee productivity, speed, and value creation with the best possible IT solution platform."
NTT
A new study by NTT and ThoughtLan found that large enterprises investing in social sustainability see an average increase in revenue of $710 million. They will also see an 11.4% increase in employee productivity. Unlocking approximately $675 billion in gross domestic product (GDP) across eight countries and five industries.
Key findings included:
40% of companies integrate social sustainability goals and enforce supplier compliance
All categories of companies report an average 8% revenue increase and 10% productivity increase from social sustainability initiatives
Advanced social sustainability leaders experience nearly a 10% revenue increase
Over 50% of social sustainability leaders expect increased revenue and profitability in the next two years
62% of companies plan to increase social sustainability spending by an average of 6%
Kaoru Asakura, Vice President and Head of Sustainability Office, Corporate Strategy Planning Department at NTT, said, "Now more than ever, businesses are hearing demands from across the value chain for forward-thinking, inclusive and socially impactful operations. This study proves that investment in social sustainability is in the interest of both businesses and the broader society. This is why NTT has set its mid-term strategy with a focus on Innovating a Sustainable Future for People and the Planet."
OneStream
OneStream has revealed research highlighting that 90% of the FTSE 100 will only work with suppliers who share their Environment, Social and Corporate Governance (ESG) credentials. A further 3% are integrating the requirement this year.
OneStream analysed the 2022 Annual Reports of all the FTSE 100 companies. To identify those with established ESG reporting requirements from their suppliers. This included scrutinising some of the biggest and most influential names in business.
When broken down by industry, companies in the energy, retail, and Consumer Goods sectors set the bar high. With 100% of companies expecting suppliers to align with their ESG commitments. With several businesses in these industries facing mounting pressure from shareholders to address their ESG practices, it's no surprise they are acting fast. The banking, finance, and insurance sectors follow closely behind. 90% of banking and finance companies and 85% of insurance companies require ESG alignment from their suppliers.
Matt Rodgers, GM of EMEA at OneStream, says, "We've seen a significant shift in public opinion towards ESG concerns, with shareholders, regulators, and customers all exerting pressure on the UK's largest companies to establish and deliver clear ESG commitments. In response, these firms are now pushing the ESG message down their supply chains by requesting evidence from suppliers of their ESG commitments as part of the tendering process.
"The pressure is on for suppliers to get their reporting right if they want to win lucrative contracts with large companies. However, this could be a daunting task for some firms. To succeed, businesses need to adopt modern software solutions that collect and unify financial, operational and ESG data and provide timely and actionable insights based on specific organisational needs. By implementing these solutions, firms of any size can effectively manage and report their ESG targets and metrics.
"Suppliers who want to work with industry leaders will need to ensure they have the necessary resources to align with their ESG commitments if they want to win big."
Reputation
Reputation released its annual automotive industry report. This report analyzied 5.5 million car buyers and service reviews to reveal insights into the evolving sentiment of auto consumers. Also the power of reviews to drive car sales, and what it takes to be a top dealership globally. Mitsibushi was named the number-one brand in the 2023 Reputation Automotive Report mass-market group. Snow Motor Group finished as the UK's top-ranked dealer group.
Key findings from the report included:
Customer Feedback Drives Business: 84% of consumers deem dealership reviews crucial, and 74% insist on a minimum 4-star rating. Meanwhile, 40% of consumers will likely provide feedback in a public forum like a review site.
Review Volume is Soaring: Year over year, review volume increased by 11%. 2023 marked peak review volumes across all major sources of review locations when compared to the last three years.
Interest in EVs: There has been a 60% increase in review volume for EVs over the past two years. In the UK, 29% of EV buyers have made their purchase decision after engaging with a dealership.
The Gen Z Factor: 93% of Gen Z use reviews to make purchasing decisions. They are twice as likely (17%) to have their choice of dealership influenced by social media versus the general population (8%).
Joe Fuca, CEO of Reputation, said, "A car is one of the most significant purchases many consumers make, and a highly emotional one. People are willing to pay the higher prices we're seeing today, but expect a premium experience – which means where they buy their car matters now more than ever. With reviews of dealerships spiking and 84% of consumers saying that reviews are a crucial factor in their purchasing decisions, dealerships can build trust and boost sales by listening to customer feedback and acting on it. The OEMs, dealer groups and dealerships that focus on consumer feedback to improve their reputation are all top-ranking organizations in this year's Automotive Report."
SugarCRM
SugarCRM surveyed over 800 global business-to-business sales, marketing, service, and IT leaders from May 15 to July 1. This was to understand shifting CRM use cases over the past five years. Also what new CRM activities companies prioritise moving forward.
The research found:
60% are using CRM as a centralized communications hub for nurturing leads and/or customers
43% are leveraging it for sales forecasting and pipeline insights
41% are using it to capture intent data and/or for lead scoring
57% say they perceive their CRM solution as more important now than five years ago in helping achieve their sales and marketing goals
37% of respondents lean on CRM for sales pipeline visibility
35% depend on it for sales lead quality
31% rely on it for sales lead quantity
Clint Oram, SugarCRM's Co-Founder and Chief Strategy Officer, said, "No longer is CRM simply a note-taking database; now it must analyze data and guide reps on where to focus their attention throughout the day.
"To be successful in today's highly competitive market, every customer-facing team needs to work together with a common view of the customer and tightly intertwined, cross-functional processes. The key to increased CRM effectiveness is the breaking down of barriers across departments. Marketing needs to know how sellers are following up on the leads they create. Sellers need high-quality leads to come from marketing. Service teams need sellers to set customers up for success with appropriate expectations. Marketing needs service teams to drive up-sell and cross-sell opportunities back into the marketing funnel.
"CRM must be intuitive and self-guiding. Users don't have time to attend training classes or fumble around with clunky and complex software products. 'Easy' trumps all other CRM software evaluation considerations. AI is delivering on this promise by taking away the need to sift through reams of data or 'stare and compare' at charts to find insights. No longer do sellers have to wait on compelling and engaging content to come from marketing. In the year ahead, the growing application and acceptance of predictive and generative AI will embolden customer-facing professionals to expect – and demand – even more from their CRM tools."
Workhuman
Workhuman announced the results of its latest Human Workplace Index. The new research found that almost one in six full-time employees feel awkward about giving gratitude. While 15% say they don't always know how to show gratitude.
Key findings included:
49% of employees report that their organisation is celebrating World Gratitude Day today
41% of those surveyed said that their peers, rather than managers, show the most gratitude at work
20% of employees in Ireland say their boss has not thanked them in a month or more
Research shows that 23% of full-time employees have left a job due to a lack of gratitude
Monetary rewards, including raises and bonuses, have either stayed the same or increased for most employees in Ireland
Niamh Graham, SVP of Global Human Experience, Workhuman, said, "We all dedicate a huge proportion of our lives to work, so we want to be treated like it means something. It is encouraging to see that the majority of organisations value the power of appreciation and that World Gratitude Day is being celebrated by so many today. 
"Gratitude brings people together and it is evidently something that is cherished by employees. This World Gratitude Day, I encourage business leaders to reflect on your workplace culture and ensure that you are creating an environment that makes saying 'thank you' easy and second nature to your employees. After all, where would we be without the humans in our workplaces – they cultivate and nurture culture and workplace experience, and showing them gratitude should be a key practice throughout your organisation."