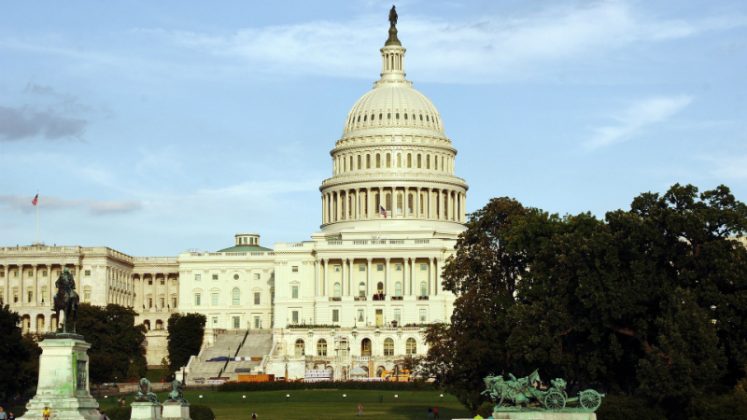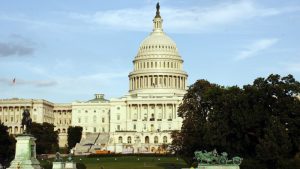 Icertis has launched Icertis Contract Intelligence for Government Contractors (ICI GovCon). ICI GovCon is listed on the FedRamp marketplace at FedRamp Ready with Impact Level Moderate. The announcement adds another industry vertical for the Icertis platform. That already includes Financial Services, Healthcare & Life Sciences, the Public Sector, Retail and Consumer and Technology, Media, Telecom & Consulting.
The new solution provides industry-specific features that will enable US Government contractors. This will transform contracts into strategic assets to increase productivity, protect against risk and ensure proactive regulatory and policy compliance. Contractors can gain the subsequent benefit of increasing win rates.
The Icertis platform is already used by several enterprises that work with the Federal Government, including Boeing, Lockheed Martin, and Collins Aerospace. ICI Govcon should enable Icertis to broaden its appeal and deliver a tailor-made solution for the Govcon industry.
Niranjan Umarane, Executive Vice President of Product Management Icertis, said, "Icertis is significantly enhancing strategic outcomes for government contractors by delivering industry-first AI capabilities, a purpose-built user experience, packaged integrations, and bundled analytics – all backed by our decades of experience transforming contract management in this vertical. With ICI GovCon, U.S. Federal contractors will now be able to speed time to value, further bolster supply chain performance, and greatly improve compliance across commercial relationships to gain advantage in today's hyper-competitive market." 
KPMG working with Icertis
In March this year, Icertis announced that it would work with KPMG to develop a contracting practice to deliver Icertis Contract Intelligence (ICI) to customers and deploy the solution for itself. It seems KPMG has not wasted any time creating contract-driven processes that will enable government contractors, the public and others to take advantage of the Icertis platform.
Toby Yu, Advisory Principal and US Leader of Contracts Management, KPMG LLP, commented, "KPMG LLP and Icertis are collaborating to reimagine contract-driven processes for enterprises across multiple industries, and the delivery of ICI GovCon will further expand our strategic collaboration as we seek to help more shared customers realize critical business outcomes from their agreements. KPMG leverages Icertis Contract Intelligence to optimize agreements within our own government-focused practices, and we see a benefit in applying AI capabilities to the contract lifecycle." 
What is ICI GovCon
ICI GovCon is the latest industry vertical module from Icertis. In 2022, it launched ICI for Banking and Financial Services and ICI for Healthcare Providers. The firm has committed to delivering more industry vertical solutions. That help organisations improve time to value for their contract management processes.
Features include:
Support for all contract types, agreement relationships and flow-up/flow-down of terms across the full contract lifecycle, from RFx/proposal to closeout
Standardized integrations with most major ERP, CRM, procurement, electronic signature and identity management applications enable a seamless flow of data into and out of the CLM system during standard run-of-business and audits
Advanced document association intelligence and enhanced visibility for automated obligations and compliance with FAR/DFARS, Cost Accounting Standards (CAS), and other regulatory/compliance mandates
A centralized clause and template library control to quickly and efficiently update contract language and approval rules based on changing government requirements. Tools include the ICI Federal Clause Adapter, automated alerts, standard government form discovery, predefined templates, and configurable workflows. These tools safeguard compliance by confirming that essential clauses and terms are up-to-date and flow to all subcontractor agreements
The solution will enhance supply chain management. It can track project details down to the line item. Government contractors will gain visibility across the contract lifecycle to match contract intent against fulfilment. The solution can identify excellent and poor performance revenue leakage and help increase profit margins as contractual terms are highlighted
ICI GovCon assists contractors through the procurement processes, tracking progress and ensuring that details are never missed. The solution also integrates with critical federal financial systems. Systems such as the Procurement Integrated Enterprise Environment (PIEE) and Wide Area Workflow (WAWF) to reduce invoice cycle times. This enables contractors to improve business performance by ensuring payments are received accurately and on time
The platform is integrated with core ERP solutions. The Icertis website lists SAP, Microsoft, Salesforce, and Workday, though it omits Deltek and Unanet. ICI GovCon also integrates with gov, an official GSA website that grants access to Federal acquisition regulation
Enterprise Times: What does this mean?
The contracting process for Government Contractors is often tortuous. However, the Icertis platform leverages the latest AI technology, including generative AI, to ease that challenge. Icertis continues to roll out new solutions that will help it penetrate new and significant markets. The partnership with KPMG is bearing fruit. With KPMG committing to help Icertis deliver its platform for government contractors, customers should follow.
Patrick Reymann, Research Director, Procurement and Enterprise Applications, IDC, notes, "Icertis Contract Intelligence for Government Contractors is a strategic addition to the company's highly-regarded solution portfolio because it is tailor-made to tackle the complex world of federal contracting.
"Leveraging AI-powered insights and automated controls, Icertis is driving transparency, contract performance, and improved compliance for enterprises in this sector with a solution that enables greater value from advanced contract intelligence." 
Icertis launches two CoPilots bringing more value to contract intelligence