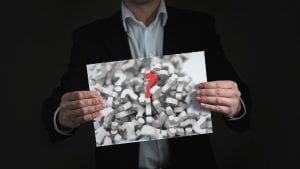 This is the 58th in a series of business tips from industry leaders that Enterprise Times has interviewed. Enterprise Times recently Andie Dovgan, Chief Growth Officer at Creatio. Dovgan spoke about the company's no-code platform and how the upcoming Quantum release will bring a next generation no-code platform to the market.
Enterprise Times also asked him what was the best tip he has received during his career?
"Maximise your value, don't focus on titles or external perception. I think that if you focus on bringing value to an organisation, titles and other things will find you. In everything that you do, you need to be focused on how can I bring as much value as possible. That is a mindset that really helps you to propel your career and build something incredible."
Is that the tip you give other people as well? Do you have another you like to give?
"I give a lot of tips, and this is one of the tips. Another tip is to embrace what we call the growth mindset so that you're focused on incremental improvement. We have this mantra that weekly cycles matter. "
"I'm always giving advice to my teams and to people in Creatio to embrace the art of small steps and deliver results weekly because one day passes by you. Sometimes, you just cannot do a lot on Monday because you've been fully occupied. But a week is enough to demonstrate significant progress and provide incremental improvements. I give advice to embrace this growth mindset and focus on delivering results on a weekly basis. I think that that changes the dynamic. Its quite a significant thing."