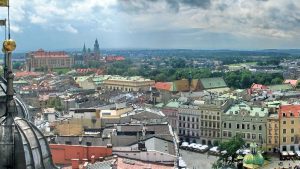 Clari has announced the appointment of Rohit Shrivastava as EVP and Chief Product Officer. Shrivastava is the first person to hold such a position. The appointment came at the same time as the company announced the opening of a new engineering, product, and support center in Kraków, Poland to support its global expansion. It currently has 12 open positions at the new centre. The location supplements its Bengaluru centre, in India, where it also has open positions.
The announcement comes shortly after the acquisition of Groove, the sales engagement leader. The appointment makes sense with Shrivastava responsible for bringing together the revenue operations of Clari and the Sales engagement elements of Groove to provide a seamless end-to-end revenue platform. He will lead the roadmap and product strategy.
Andy Byrne, Clari CEO, commented, "I'm thrilled to bring on Rohit as Clari's Chief Product Officer as we continue to scale our industry-leading revenue platform to help companies everywhere run their most important business process – Revenue – with collaboration and governance. Rohit's world-class product, engineering, and business acumen – together with his customer-first mindset – make him the ideal product leader for Clari's next phase of growth."
Who is Rohit Shrivastava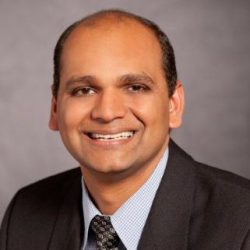 Shrivastava joined following a seven-month sabbatical after leaving Anaplan, where he was Chief Product Officer. At Anaplan, he led the global product and solutions portfolio. He was responsible for both the product and the platform. During his time at Anaplan, the firm grew revenue from $300 million to $800 million.
His Platform experience at Anaplan and before that at AWS will be useful as Clari brings on board the Groove solution. Before AWS, he spent fifteen years at Cisco, leading engineering teams that build products and then led product management in several roles at the global giant. His experience building and scaling platform-based businesses and global cross-functional teams will help Clari's scale-up journey.
Shrivastava said, "I'm thrilled to join the exceptional team at Clari as its Chief Product Officer, particularly during such immense, transformational opportunity for Clari and its customers. In the current market environment, all enterprises are looking to transform their businesses and drive profitable revenue growth. Clari is the only revenue platform that brings together critical capabilities across revenue operations, forecasting, conversation intelligence, and sales engagement to stop revenue leak and drive revenue precision.
"I've always enjoyed building products with a customer-first, founder's mindset and scaling world-class teams, and it's a privilege to join the remarkable talent at Clari to do so yet again."
Kraków centre
The new centre in Kraków will support the engineering centres already in place in the US and India. The new centre will be led by VP of Engineering Martin Burlinski. As the job openings attest, the centre will focus on AI and machine learning, architecture, and product management. The centre will also provide a support hub for customers within Europe, given it is a team in the European time zone.
Burlinski said, "Kraków is a highly strategic location for serving Clari's burgeoning customer base and attracting world-class enterprise software talent. This new centre is a tangible representation of Clari's ongoing commitment to revenue technology leadership as well as exceptional customer support. I look forward to growing the team with new talent from across Europe, accelerating the integration of Groove, and further building out Clari's market-leading platform capabilities."
In opening Kraków, Clari will hope that it can lure graduates from the Kraków University of Technology. It will have competition as several other global firms have opened development centres, including Amazon, Guidewire and Volvo.
Enterprise Times: What does this mean
Sometimes, announcements make little immediate difference for customers. In this case, the results will not be immediate but will provide a sense of security for customers who have invested in the Clari Revtech platform. Byrne continues to build a leadership team capable of scaling the company far beyond its current levels. Investing in Kraków also shows that it can better support European customers in the short term and has increased the diversity of its engineering teams.
While managing engineering teams from across different time zones is not easy, Shrivastava has the experience of doing so and will ensure that the right processes are implemented.
Clari takes a look at H1 2023 and powers up its community support