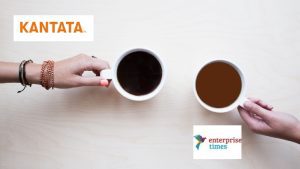 Enterprise Times recently spoke to Michael Speranza, CEO of Kantata. He joined the firm 18 months ago and has led it through the merger of Kimble Applications and Mavenlink. With the dust settled on the integration, I asked Speranza how he would describe Kantata today.
"It's been an exciting year. We're the company that's helping revolutionise digital transformation. Our mission is to help people power businesses that deliver better outcomes to their customers. We achieve this by being 100% focused on the needs of professional services organisations that are helping their clients undergo that transformation.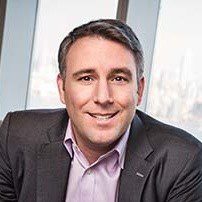 "Our vertical SaaS solution is purpose-built to address the unique and specific needs of services organisations. We fill the gaps that horizontal platforms, bolt-ons to ERPs, point solutions, or legacy PSAs do not. Our focus on community and creating the flywheel effect differentiates us. We've got the largest community of customers and users of any provider. That provides us with the domain expertise, as well as the involvement of our customers in really offering and holding the pen on what that journey looks like."
What can you share about Kantata regarding customer numbers, revenues, employees, offices and growth rate?
"We don't share financial information. Our customer base is growing. We've got over 2,500 customers. Our employee count is around 550. We operate out of five operating centres globally. Over half a million users across 100 countries are engaged on our platform.
"In the last two years, we've added over 400 customers. Every dollar we generate is 100% focused on advancing our services cloud. Every dollar we invest into our products goes into developing these solutions for our clients."
On Vision
What is your vision for Kantata?
"My vision for Kantata is to transform how professional services businesses work. What success looks like in the future is where every services professional comes to work and asks: 'Where's my Kantata?'
"This space has been a relatively slow adopter of technology. It's been underserved by technology. They've been forced to use substandard capabilities, and many of them are still using archaic spreadsheets. For me, success is reaching a level of mission criticality, where our products and services are fundamental to the way every services business operates, and that they couldn't imagine life without running their business without a service from Kantata."
Why is adoption terrible?
"A lot of it struggles with fear of change. If you look at these businesses, there's a lot of catharsis around embracing change and having the passion and the vision for how their businesses can run. Some of it is related to the historical legacy of where these products are focused. For me, that's something that's empowered our vision.
"If you look at these products and how they've operated, many of them have been focused on what I could call the operational layer of the business. These are things like improving margin and utilisation, which are fundamental to running a great services business. But those aren't emotive things that will get them excited about what it could do for their business in the future. Those are table stakes."
How Kantata differentiates
Speranza then continued to speak about the opportunity this has provided Kantata and the focus for achieving its mission.
"For me, the opportunity is having these products and services improve the quality of the customer deliverable. That's where we're focused. The operation is fundamental. We know we have to do that, and we will do that. But it is really (about) extending the capability to platforms to create better outcomes for their clients.
"I believe there are two ways to do that. The first is looking at the employees. Their product is their staff. We're sitting on mounds of data, mountains of capabilities. We've got half a million users that log into our product every day, and it probably needs to do more for them, and it can do more for them. That's where we're focused, improving employee engagement and leading to better outcomes.
"The second is on the clients themselves. We've got 2,500 clients using the product. Regarding the user quotient, we probably have a multiple of somewhere between 5X and 10X projects running in our platform today. Every one of those projects is an opportunity to improve the customer experience with client engagement, client satisfaction, and delivering a better outcome to them. One that is not measured by margin or utilisation. To me, that's the next horizon for our products and services. That's where we're investing, and that's where we're trying to take them.
"For us, it's creating that breakthrough moment where you could look at the adoption rate in the space and say, Okay, this is now more compelling. It's something that I can take to the head of sales and go beyond the operational, financial metrics and get them excited about why we should be using a product like this."
A glimpse of the product roadmap?
The inference from Speranza is that Kantata might be looking to deliver a customer success solution for professional services organisations. I challenged him on this. He replied, perhaps evasively.
"Yes, you could draw that inference. But, if you look at our take, we're sitting on a mountain of data and insights around people, projects, and timelines. The ability to survey customers in real-time draws the inference around how things are going and then improves the outcome while it's happening. Many customers are trying to take that approach, but there are not many tools with capabilities that permit them to do that."
Kantata has several technology partnerships in place, some of which are stronger than others Kantata OX is hosted on Amazon and Kantata SX on the Salesforce platform. I asked Speranza how the company approaches product development where other third-party technology is required.
"When it comes to building new things, we will take a very democratic approach. For us, it's about feature, function, value, time to market. We don't have an allegiance to a particular way. Our allegiance is to customer value. If we can use a capability from Amazon that's off the shelf, we will 100% do that. If we can use a capability from Salesforce that's off the shelf; we will 100% do that. It's about constructing the product that meets the client's requirements and doing it as quickly and cost-effectively as possible."
Looking forward
Eighteen months in, what's the long-term strategy to deliver on that vision?
"Our plan right now is to execute against our vision and to do it in line with our values. Our values are embracing authenticity, putting people first, leading the way and creating remarkable outcomes for clients.
"When it comes to actually how we're doing it, we will certainly look at opportunities to do it organically. There are things that we are in flight building now to provide some of this value down to clients.
"We're not ashamed to look inorganically, to look at ways to acquire or grow the business and execute against our vision more rapidly. We're being very thoughtful about our approach to that, and are out there exploring a number of acquisitions. Ensuring that if we take on an acquisition, the client feels it is valuable to them. If we can acquire a company that advances us down the line more rapidly than building organically, we will 100% do it."
What do you hope to achieve by the end of the year?
"For us, this is an important year. We're executing our strategy beneath our new brand. This obviously takes quite a bit of time to roll out. We've got some exciting developments that are underway. We've rolled out a bunch of new capabilities with Kantata Connect, our new integration and workflow engine and introduced some CPQ capabilities in our Kantata SX platform.
"In addition, we've rolled out dynamic dashboards and reporting capabilities in OX. For us, it's just continuing to advance and build our community and charting the next path of the journey."
On branding and the two products
When Kantata rebranded, it also renamed its products from Mavenlink to Kantata OX and Kimble PSA to Kantata SX. Kantata now has two similar (though rarely competing) products, and the company refers to its product rather than products which can confuse. I asked Speranze whether the naming convention of SX and OX is working.
"For us, it's working. Our strategy is around serving the largest segment of the community possible. From the inception of forming this company and bringing these organisations together, we were always 100% committed to both products. We're investing in both products.
"We've recently brought on a new CTO to the organisation. This is where it starts to get exciting. We can start to see the benefits of having the largest community. To start seeing how we get to that one plus one equals three equation by developing capabilities spanning both products.
"Certainly, that's going to be in our future. That is in no way any sort of deviation from our strategy to continue in advance of both. It allows us to bring an even bigger set of capabilities to our entire community. That strategy is working. In this market, we want to create more ways for clients to consume, not less. We're going to do that by creating more on ramps and ways for them to take the journey with us."
How are you looking to extend the product suite?
"It's along the lines of what I shared with you already about our vision of being beyond the operational layer. Getting into employee engagement and client engagement. To bring those two pieces together, where we can have capabilities that prove that we are delivering a better outcome to our customers' customer."
On challenges
What are your challenges?
"They're probably similar to what many companies face right now. There's definitely some uncertainty in the economic arena. Clients are getting much more diligent about their purchases and ensuring there's rapid time to value, and we can prove and illustrate that. It's making us much, much better as an organisation in proving that to them. Making sure we can continue spending what we want on innovation.
"We're super excited about what we're doing. It's about continuing to work with clients and getting them to subscribe to the journey that we're on, and getting their vote of confidence. It's no longer about a PSA product; it's about a services cloud that is vertically focused where every single dollar goes back into the innovation around that and that we're doing something fundamentally different than what has happened for the last five or 10 years in this space."
The book question
What was the latest book you read, and what's your business takeaway from it?
"The latest book was the follow-on book to Good to Great (by Jim Collins, Amazon Aus, UK, US). It's called Turning the Flywheel (by Jim Collins, Amazon Aus, UK, US). It was like an addendum to Good to Great. It's one of my favourite business books. That book is almost 20 years old now. There was a compendium that was published two or three years ago that I read occasionally.
"It's just a good refresher on how to focus on the flywheel and make sure that you're persevering, maintaining focus, and understanding what's most important to the business. Evangelising that across your customers and employees creates a great outcome for the business."
Hakkoda moves to Kantata and drives profitability and improves forecasts