Clari, the leader in revenue collaboration & governance, has published a business update for the first half of 2023. The company last raised funding in January 2022, a Series F $225m raise led by Blackstone that also saw the company valued at $2.6 billion. The latest announcement indicates a maturing company still unwilling to share any revenue figures or growth percentage of its performance, though it did reveal that Clari user numbers have doubled in the last two years. It has had strong momentum in H1 and focuses on customer success powered by the Clari Revenue Platform. The firm also announced an updated customer community.
Customer success continues
It is delivering customer success with some notable measurable achievements:
A 24% average increase in win rate in the second year of use (11% in the first year)
10% fewer slipped deals
A 12-fold increase in forecast accuracy
Clari users are spending 50% more time running revenue in the software
According to a Forrester TEI report, Clari can increase productivity by 80%
In H1, new customers included Iron Mountain, Pearson, Rocket Software, Remote, Secureframe, Orca Security, and Lavender. While any company would welcome the above figures, there were some exceptional results. One customer improved win rates by 75%, and several increased forecast accuracy to 90-95% using the platform. Most reduced the time spent on manual processes such as updating CRM or preparing internal reports.
With a looming recession and economic uncertainty, organisations use Clari to stem revenue leakage and optimize revenue ops. Clari has helped organisations to achieve this by constantly providing a mix of new functionality and collateral that its customers can benefit from.
Chris Vik, Senior Vice President of global sales at Leapwork, noted, "The thing that got me most excited when I truly understood Clari's capabilities is that it's a true platform. I can get all of the capabilities I need — of Chorus, of Gong, of People.ai, and other tools — all in one single platform. It makes it simple for adoption because there's a single source of truth.
"Clari makes it easy to figure out if we're on track with our forecast. Copilot brings up real-time competitive intel to help our sales force be productive and make the right decisions in the moment. Align will make it easy to see where we are in the closing phases or joint evaluation plan. I'm really excited about how Clari's platform is helping us train and enable our sales force."
It published the Clari Revenue Cadence Playbook. An eBook that aims to show leaders how to master the revenue moments that will help businesses avoid revenue leakage and win more revenue — predictably and confidently.
H1 2023 Product Updates
The firm also announced several product updates during H1. These included:
The launch of RevAI, launched as RevGPT in March, leverages ChatGPT to answer critical revenue questions. Its first feature included Smart Summaries, which provide an instant summary of any revenue call, extracting action points for revenue teams to follow up on. It can now summarize information from emails, providing the information in Slack and the Clari interface. Clari also added Smart Battlecards, which provide optimal responses in real-time to sales reps.
In June, it announced further updates to the Clari Revenue Platform at Charge: The Revenue Summit. These included several additions to RevAI and Clari Copilot and improvements to the features around strategy, selling and productivity.
Clari also launched the Clari Integration Hub, a partner marketplace that lists over 40 solutions integrated into Clari. They included solutions such as Salesforce, Gainsight, Crossbeam and Momentum.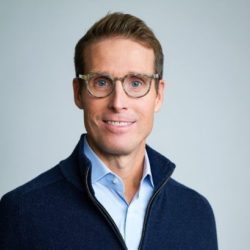 Andy Byrne, CEO of Clari, commented, "Economic uncertainty be damned. That's the message behind the numbers as Clari customers face a tough economy with a multi-pronged strategy to master both cost and revenue. Their success metrics speak for themselves — running revenue with collaboration and governance helps companies stop revenue leak, win more, and work smarter, even during a downturn."
Clari Circle launched
Clari also announced the launch of Clari Circle, an update to its community. The community is a forum that allows members to ask questions about the product and services and find information on best practices for revenue operations and management. Individuals can share and gain knowledge that will help their career path. The forum allows people to share and discuss best practices and, post success stories, contribute new product ideas and content.
Clari Circle members can also access Clari University and its comprehensive course catalog. It will also provide access to the Clari Knowledge Base, which includes role-based and workflow-specific information, resources, and tools.
Clari Director of Customer Education, Scott K. Wilder, commented, "Running revenue with precision, enterprise-wide, requires more than best-in-class technology. Mastering the emerging art and science of revenue collaboration and governance also requires education, training, support, and interaction with the broader ecosystem of revenue professionals. We're thrilled to launch Clari Circle and look forward to serving our growing community."
Clari Circle is available to existing customers. However, Clari intends to expand access to include partners, consultants, and anyone interested in learning how to run revenue with precision. It is possible to sign up for future access here, though this indicates interest in a trial of Clari, or by emailing [email protected].
Enterprise Times: What does this mean?
The Revenue space is getting quite crowded, and although Clari is seen as a leader by both G2 and Forrester, it is not alone. On G2's latest report, Gong, Groove, Revenue Grid and BoostUp.ai, all features in the leader quadrant, with several other firms vying to enter the quadrant.
This latest announcement is less about the progress that Clari has made in 2023 and more about the success its customers have enjoyed. The list of brands of net new customers is impressive, but the detail on growth and revenues is less so.
With the latest announcement of Clari Circle, a community that should help its customer engagement, it seems to be on a good path to delivering customer success. It will be interesting to see whether the full-year statement includes its ARR, growth rate and retention details.