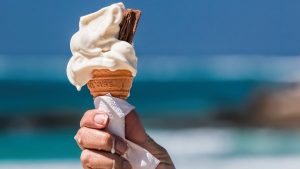 Last week, Pendo, the all-in-one product experience platform, announced Pendo AI. There was plenty of other news globally, with financial results emerging from Infosys, Newgen Software and Sidetrade. There were also several research reports which will be covered in the roundup published tomorrow.
Acquisitions
ThoughtSpot announced that it had completed its acquisition of Mode Analytics. The modern Business Intelligence (BI) platform that brings data teams and business teams together to drive impact in a $200M cash and equity transaction.
Business
11:11 Systems announced that it had expanded its relationship with Amazon Web Services (AWS) by joining the AWS Partner Network (APN). It will offer customers holistic data protection strategies, including additional Veeam Software AWS solutions.
Agiloft announced it had received ISO 27001:2013 (E) certification for the security and access controls. These protect its award-winning, no-code contract lifecycle management (CLM) platform and users.
Aprimo is now a certified member of the MACH Alliance, a global community dedicated to shaping the future of enterprise technology.
The Construction Financial Management Association (CFMA) is launching the Human Resources for Construction Finance Certificate Program with support from Arcoro, a provider of HR management solutions for the construction industry.
Celonis announced the opening of its first Executive Briefing Centre in Germany. The Celonis headquarter in Munich has been expanded by two floors. Creating space for customers and partners to experience process mining technology first hand and share insights.
CobbleStone Software has recently obtained the TX-RAMP provisional certification. The standardized approach for security assessment, authorization, and continuous monitoring of cloud computing services that process the data of a Texas state agency.
Dynatrace announced an expanded multi-year consumption commitment and go-to-market (GTM) partnership with Microsoft, with joint sales enablement and marketing, including campaigns, events, webinars, customer solution workshops and hands-on labs.
Fivetran announced further expansion of its cloud regions across North America, Europe and the Asia Pacific. It will soon launch another cloud region in the United Arab Emirates (Azure).
Rockset has partnered with Confluent as part of the Connect with Confluent partner program. This is a new program helping organizations accelerate the development of applications. Built on streaming data through native integrations with Confluent Cloud.
Salesforce is now a certified organization under the EU-US DPF and will continue to meet and exceed the requirements of the new framework.
Customer
Arcadis, a global leader in sustainable architecture and engineering consultancy solutions, is leveraging Pluralsight Skills to power its technology skills development program.
Ascensos uses Calabrio ONE to schedule 2,500 agents at 7 contact centre locations in the UK, Romania, Turkey, and South Africa. Agents handle, on average, 170,000 contacts every week. Calabrio's automated workforce management (WFM) technology has transformed resource planning efficiency at Ascensos. This saves the company 375 hours every week — the equivalent of 13 full-time employees — while dramatically boosting staff engagement through self-service.
Estes Express Lines, North America's largest privately held freight transportation company, has successfully deployed the Denodo Platform. It will use the solution to create a data fabric-enabled Logistics Digital Twin to streamline freight shipping and boost profits.
DQ Global has launched DQ Compliance, a joint solution which enables the power of Experian's FinCrime data to be used within clients' own data ecosystems.
North Carolina-based insurance company, Investors Title, is powering toward digital transformation of its contract management process by partnering with CloudMoyo to deploy the Icertis Contract Intelligence platform.
Infosys announced the completion of the foundation phase of a major digital program for Bendigo and Adelaide Bank, one of Australia's biggest banks. Delivered in collaboration with Microsoft, the program enabled Bendigo and Adelaide Bank to consolidate multiple legacy document management systems into a single enterprise document management system (EDMS) and deliver better customer service.
The sausage brand, Johnsonville, has chosen Jitterbit's Harmony, a cloud-based integration platform as a service (iPaaS) and workflow automation solution. They chose this to help the company modernize its technology infrastructure. As well as increase automation and boost process efficiency for stronger business results.
ABN AMRO, a leading eurozone financial institution in the Netherlands, has deployed NICE CXone. Expanding its digital capabilities across all touchpoints and provide a smarter, faster customer experience across the entire journey. Cook County State's Attorney's Office (CCSAO), the second largest prosecutor's office in the United States, will deploy NICE Justice, one of the solutions in NICE's Evidencentral platform, to streamline its criminal justice process.
Durham (North Carolina) Emergency Communications Center (DECC) will be deploying NICE Inform Elite to take its 911 service to the next level by digitally transforming processes around tracking centre and telecommunicator performance metrics, performing quality assurance reviews, accelerating evidence production and delivery, and reconstructing incidents.
Redpoint Global has partnered with Slalom Consulting to implement the Redpoint rg1 platform for Hawaiian Airlines. Connecting siloed data, enabling a single customer view, eliminating manual procedures and enhancing personalized experiences for Hawaiian Airlines customers.
Financial Reports
Infosys
Infosys announced results for the first quarter ended June 30, 2023. It delivered $4,617 million in Q1 revenues with year-on-year growth of 4.2. Large deal TCV for the quarter was at $2.3 billion, with net new of 56.1%. Operating margin for the quarter was stable at 20.8%. It issued guidance for the full year of revenue growth of between 1 and 3.5%.
Nilanjan Roy, CFO, commented, "Q1 operating margins were resilient in an uncertain macro environment on the back of our continued focus on cost optimization. Company's rigorous operational discipline, including improved productivity measures and higher utilization helped margins for the quarter. Free Cash conversion was robust at 96.6% of net profits. Execution of strong capital allocation policy resulted in higher payouts to investors and improved ROE to 32.8%."
Newgen Software
Newgen Software Technologies Ltd announced results for the June 30, 2023 quarter. Total Income rose 22% YoY to RS 264 Cr. Profits rose 57% YoY to RS 30 Cr, and the company boasted 13 new logo wins.
Diwakar Nigam, Chairman & Managing Director, Newgen Software Technologies Ltd, said, "Continuing the strong momentum, Q1 witnessed robust growth across all geographies. The Company witnessed the highest quarterly YoY revenue growth rate.
"We are witnessing immense opportunities for digital journeys across the financial services sector as well as new requirements for automation at scale. The launch of the recent version of the NewgenONE platform further shows our commitment towards this direction. We are embedding AI and generative AI capabilities in our platforms, redefining the future enterprise automations."
Sidetrade
Sidetrade announced record bookings for the second quarter of 2023. It accelerated revenue growth, up 17% overall, with SaaS subscriptions up 22%.
Olivier Novasque, CEO of Sidetrade, commented, "Q2 2023 was a standout quarter for Sidetrade, with record bookings, both in SaaS subscriptions and services. Outstanding figures aside, the strategic decisions made over recent years are now paying off for Sidetrade.
"First and foremost, on the back of substantial AI investment over the last five years and the creation of the world's first-ever Data Lake of B2B payment transactions, which powers our algorithms, we have an undeniable technological edge that is hard to catch up with, and which is highly appreciated by major customers."
Product
Anthology introduced the next chapter of Intelligent Experiences (iX). Providing unparalleled alignment of data across historically siloed systems to deliver personalized and actionable insight to learners and instructors. The Anthology Occupation Insight, Anthology Milestone and Anthology Student Intelligent Experience are available now. While the Blackboard Learn and Anthology Reach Intelligent Experience is planned for Fall 2023.
Anthology also announced other new capabilities – Accessibility Checker powered by Anthology Ally, Holistic Student Overview, Progress Tracking, and course-building tools.
beqom has released a Pay Prediction solution that uses advanced Machine Learning (ML) capabilities to help HR and managers make data-driven decisions regarding compensation.
Deloitte announced a new connectivity-based approach to ESG data collection and sustainability management. This brings together technology from AT&T and Salesforce to help organizations streamline their processes, enhance data integrity and accelerate the identification of sustainability improvement opportunities across their operations and extended enterprise.
Einblick has launched Einblick Prompt, a context-aware AI agent that generates graphs and code with natural language prompts. It includes the ability to run, debug, or edit, immediately, in-product.
Incorta, the open data delivery platform, announced with Google Cloud a joint solution for simplifying data access and delivery from complex business applications to Google Cloud. Accelerating innovation and time-to-value for advanced analytics. Google's Cortex Framework helps companies accelerate business insights and outcomes with less risk, complexity, and cost. With reference architecture patterns, packaged solution deployment content, and integration services to kickstart their data cloud journey.
Kaseya announced the availability of ConnectBooster, Datto Networking Suite, and Unitrends Endpoint Backup to its Asia-Pacific (APAC) region partners.
Lattice announced it would significantly expand its international investment, beginning with the launch of its award-winning products in French, Canadian French, German, and UK English, this September.
Looker's governed data connector for Power BI is now generally available.
Marshall E-Learning (Marshalls), part of the Ciphr Group, is launching 20 new training courses for FCA-regulated banks, insurers, and other financial services providers. This is to ensure their employees are up-to-speed with the latest legislative changes and regulatory requirements.
St Claire's Oxford, a co-ed independent school, has selected MHR iTrent for its HR and Payroll requirements.
Outreach introduced Outreach Marketplace, Developer Portal, and breakthrough integration capabilities for enterprise customers and partners.
Pigment launched a new connector for Excel enabling users to pull Excel data into Pigment.
Qualtrics announced the launch of XM/os2, the next generation of the Qualtrics platform, fully enabled with artificial intelligence (AI). To help organizations act with empathy and create more relevant and meaningful experiences. Qualtrics is investing $500 million in AI innovation over the next four years.
Tacton launched its latest innovation focusing on sustainable product sales: Environmental Footprint Configuration. With Environmental Footprint Configuration, product-specific environmental impact data is generated via an interface with life cycle assessment (LCA) software for each configuration.