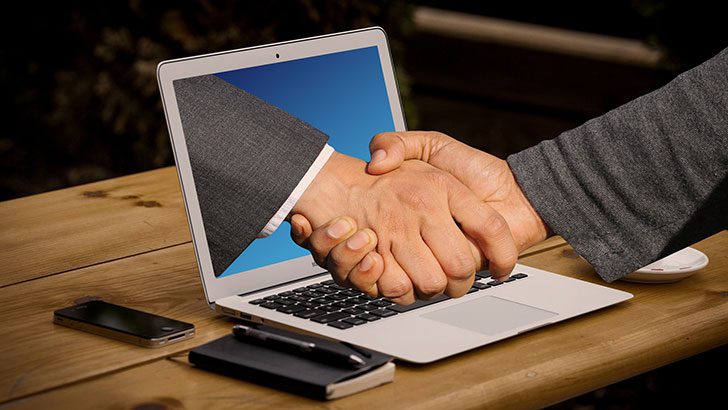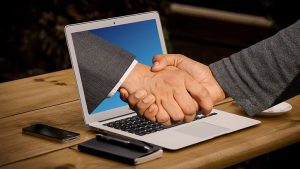 In the UK, we have recently witnessed several issues around trust. These issues centre around the ethics and control of data access and use, interaction through the Internet, and digital risk resilience. In addition, digital technology has sometimes eroded trust. In particular, this applies to trust in the government, whereby politicians have been called into question over their behaviour, policies, protocols, appropriate use of technology, and more, especially post-pandemic.
The use of appropriate channels
To this point, the current stand-off between the Covid inquiry and the UK government calls trust into question again. In this case, the debate is about the use of appropriate messaging platforms, as the government made some of the most important decisions in a generation.
Whether an enterprise is in the public or private sector, secure and compliant communication on enterprise-authorised channels is crucial to enabling accountable decision-making and maintaining employee and customer/consumer trust. Stakeholders must be able to trust that data privacy and confidential information are being handled appropriately.
WhatsApp poses significant risks to security and privacy
The government's use of WhatsApp, for example, for Covid discussions and unrelated issues, reinforces the urgency of implementing policies that mandate the use of authorised communication channels by all employees within an organisation. Such policies are vital not only for regulatory compliance but also for safeguarding data privacy, maintaining resilience against cyber threats, and, more importantly, ensuring trust.
In this case, consumer-grade applications like WhatsApp pose significant risks to security and privacy. They are not appropriate for sensitive high-level conversations, particularly official government communications. In fact, every organisation that understands the value of privacy and protection of its employee interactions should be developing policies around how workers use consumer-grade channels. They should migrate them towards approved channels over which the business has greater control.
It is easier to lose trust, than to gain it
Why is this important? Organisations, large or small, private or public sector, are learning that trust – digital trust – is vital to success in today's environment of expanding digital infrastructure and increased reliance on technology to support a distributed workforce.
When discussing digital trust, this refers to "the confidence users have in the ability of people, technology and processes to create a secure digital world". Companies earn digital trust by showing their users they can provide key pillars of this trust, such as:
privacy
security
data ethics
reliability of their applications or devices.
As digital transformation across industries continues, the growing wave of cyber threats and headline-making data breaches, digital trust must rise as a strategic priority for organisations worldwide.
The push and pull of digital services on trust
As the future unfolds, we will continue to see the push and pull of digital services and the impact these have on digital trust. With the growing prevalence of cloud-based services, greater volumes of data are being collected and analysed than ever before. In turn, this is driving the need for more automation to provide insights into the data and artificial intelligence innovations that promise to alleviate pain points experienced by organisations and their customers.
Meanwhile, consumers are ever more aware of and sensitive to data breaches as cyber threats increase in number and sophistication. Consumers and employees are becoming more curious and cautious about how their personal information is used. Moreover, while rules and regulations regarding where and how data is stored and transmitted are changing, businesses recognise that their customers cannot tolerate disruptions to the digital infrastructure that supports their work and daily lives. That said, trust is a prerequisite to overcoming consumer reluctance to share the personal data required to generate high-quality organisational insight.
A commitment to digital trust makes organisations more successful
According to a 2023 ISACA State of Digital Trust survey of more than 8,000 digital trust professionals, 76% said digital trust is important to digital transformation. 81% agreed that demonstrating a commitment to digital trust will ultimately make organisations more successful.
Commenting on the survey, Rolf von Roessing, ISACA Evangelist, said: "Cyberattacks are on the rise and customers increasingly recognise their sophisticated nature. They'll therefore expect businesses to take the necessary steps to protect and secure their personal data. Those who adopt a company-wide strategy to build digital trust will establish themselves as a credible authority among customer bases and sustainably reap the long-term rewards."
In today's digital-first economy, organisations can't earn digital trust without developing a strong security posture designed to safeguard data and maintain compliance with evolving data privacy and industry regulations.
To strengthen their security posture, enterprises must look to partner with technology providers that protect data, reduce compliance risk, prevent unauthorised access to networks and systems as well as provide reliable and consistent services. Technology partners that don't embed digital trust attributes like this in their solutions run the risk of losing business. Data from McKinsey shows that more than half of business buyers will stop doing business with organisations that don't protect data.
A digital trust-enabling mobile messaging platform
As digital trust increasingly becomes a business enabler, enterprises need the right tools for securely advancing digital transformation and supporting a distributed workforce. Choosing a digital trust-enabling mobile messaging platform to create a secure, frictionless environment for business communication and collaboration that has security baked in reduces the cyberattack surface and ensures regulatory compliance.
Organisations that don't adopt digital-trust enabling technologies like this run the risk of reputational damage, lawsuits, regulatory fines, and loss of consumer trust – all of which can erode the bottom line. By contrast, enterprises that are best positioned to build digital trust are more likely than others to see annual growth rates of at least 10% on their top and bottom lines, according to McKinsey.
Back to my opening remarks and the government's use of WhatsApp, this is not owing to a lack of a suitable alternative. Enterprise-grade messaging platforms, such as NetSfere, provide the same usability as a consumer-grade platform but with the necessary approach to security, accountability, and trust.
A digital trust-enabled platform should provide the visibility to conduct inquiries without exposing any non-relevant information, and in this case, the need for a public row and potentially leading to a further erosion of trust. Using platforms like this means organisations can build and sustain digital trust while reaping the benefits of fewer privacy breaches and cybersecurity incidents, stronger customer loyalty, and ultimately higher revenues.
---
NetSfere is a secure enterprise messaging service and platform from Infinite Convergence Solutions, Inc. NetSfere provides industry-leading security and message delivery capabilities, including global cloud-based service availability, device-to-device encryption, location-based features, and administrative controls. The service is also offered in partnership with Deutsche Telekom GmbH, one of the world's leading integrated telecommunications companies, and with NTT Ltd., a global information communications & technology service provider, to jointly offer NetSfere to its worldwide customers.
The service leverages Infinite Convergence's experience in delivering mobility solutions to tier 1 mobile operators globally and technology that supports more than 500 million subscribers and over a trillion messages annually. NetSfere is also compliant with global regulatory requirements, including GDPR, HIPAA, Sarbanes-Oxley, ISO 27001, and others. Infinite Convergence Solutions has offices in the United States, United Kingdom, Germany, India and Singapore. For more information, visit www.netsfere.com